NISSAN ALMERA – DARE THE BREAKTHOUGH
Designed to be energetic, provocative, and engagingly modern, the All-new Nissan Almera was revealed with slogan "Dare the breakthrough" – reflecting how the All-new Almera challenges all previously held ideas about sedans to give Vietnamese consumers new levels of refinement.
Impressive Design - Innovative Technology - Powerful Performance - Fuel Economy
Công nghệ dẫn đầu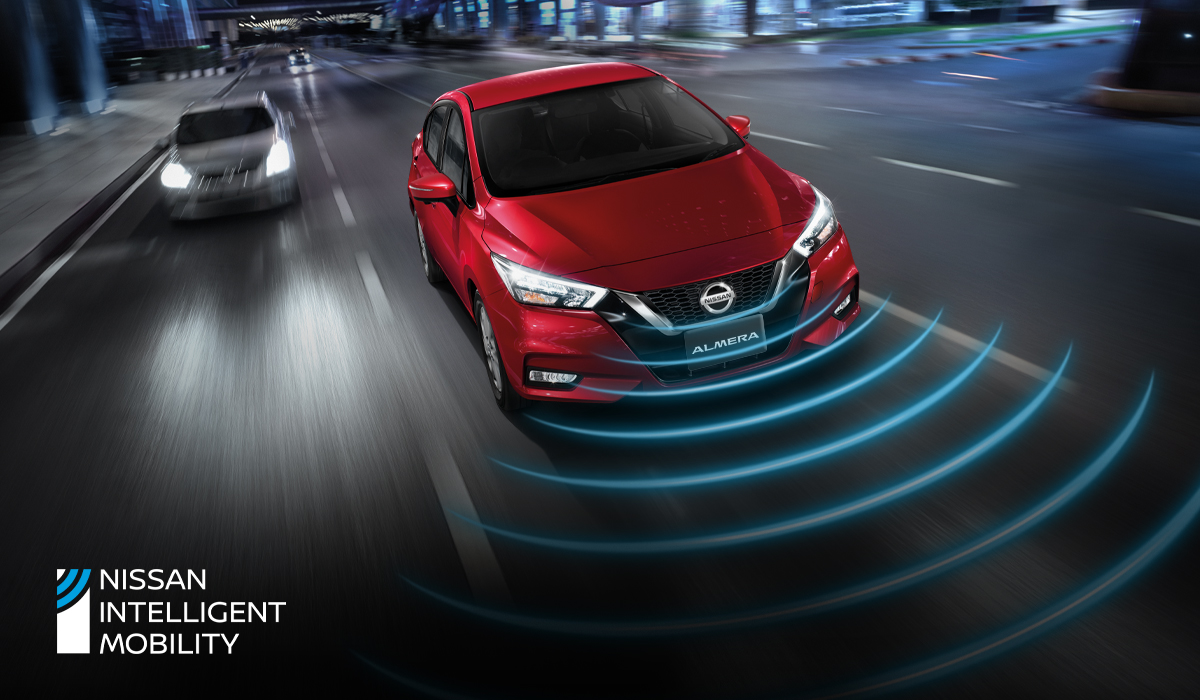 Nissan Almera
ADVANCED TECHNOLOGIES
PIONEERING THE 1.0L TURBOCHARGED ENGINE
The Almera's new, lighter 1.0-liter turbo engine, HRA0, delivers greater power and better fuel efficiency, with a maximum power output of 100 PS at 5,000RPM, torque of 152 Nm from 2400 to 4000 RPM. With the new engine, Nissan Almera becomes the pioneer in the segment equipped with a 1.0L turbocharged engine, resulting in low emissions, outstanding fuel economy while ensuring impressive performance. and driving pleasure.
BEST-IN-CLASS FUEL EFFICIENCY
The all-new Nissan Almera comes with best-in-class fuel efficiency at 4.3L/100 kilometers per liter thanks to 1.0L Turbocharged engine and advanced technologies, including: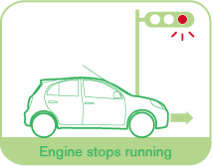 Idling Stop system
automatically stops the engine when the vehicle is brought to a stop at signals and then activates as the car sets off again, improves fuel economy by turning off the engine when stopped.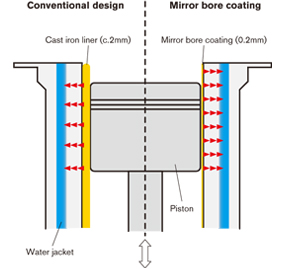 Mirror Bore Coating
– which is applied from the Nissan GT-R technology. Its bore spray coating helps reduce cylinder friction and weight while improving heat management and combustion, gets great fuel economy.
ADVANCED TECHNOLOGIES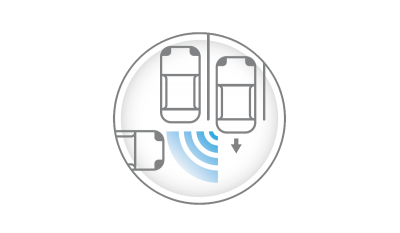 Rear Cross Traffic Alert (RCTA)
This system warns drivers with an audio alert when there is risk of collision when a vehicle crossing into the path of a reversing car.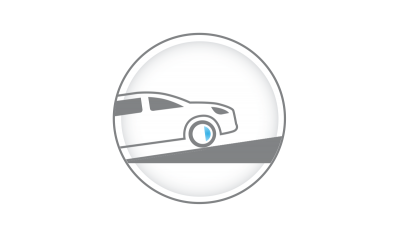 Hill Start Assist (HSA)
This technology allows drivers to change pedals easily from brake to accelerator and carry out a safer hill start.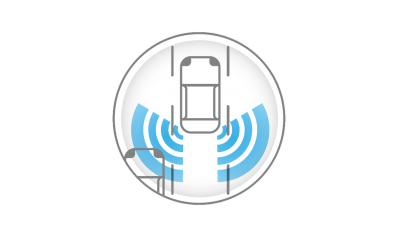 Blind Spot Warning (BSW)
The system detects a vehicle in an adjacent lane approaching from rear of the vehicle in a common blind spot, notifying the driver with indicator lights and a chime.
Thiết kế đột phá trong từng chi tiết
The All-New Nissan Almera was reimagined under Nissan's "Emotional Geometry" design language. Every corner, crease and curve of the All-New Nissan Almera worked together to create something spectacular.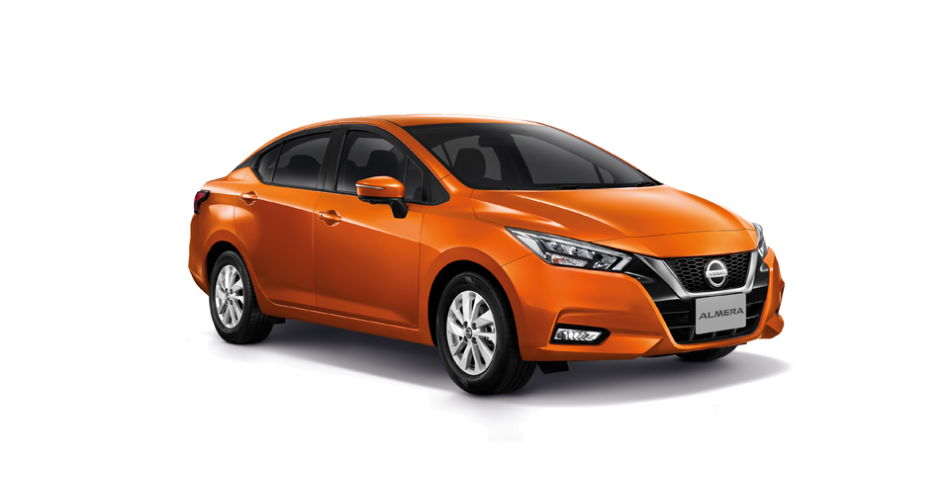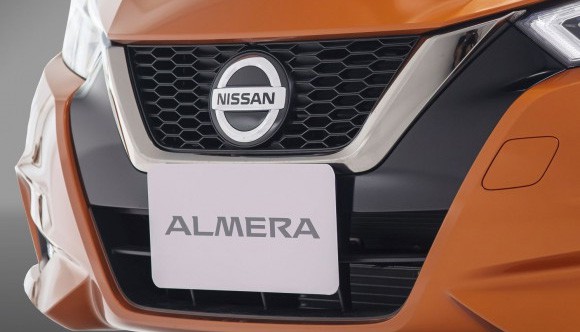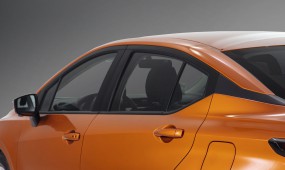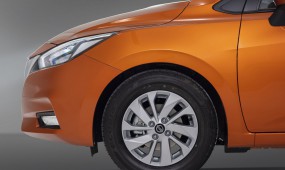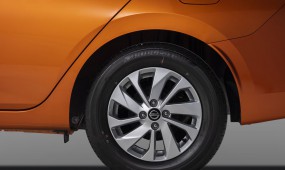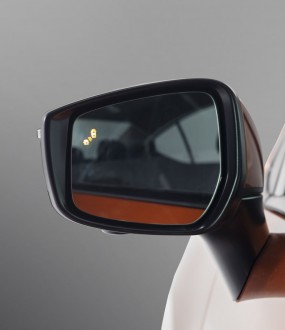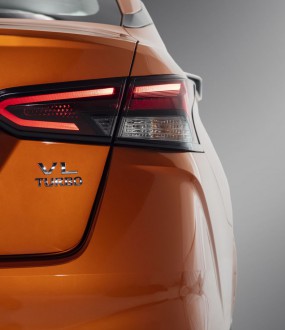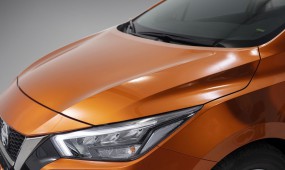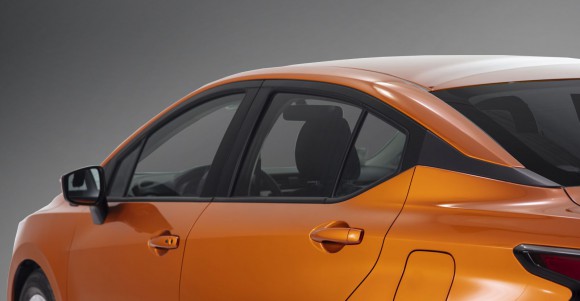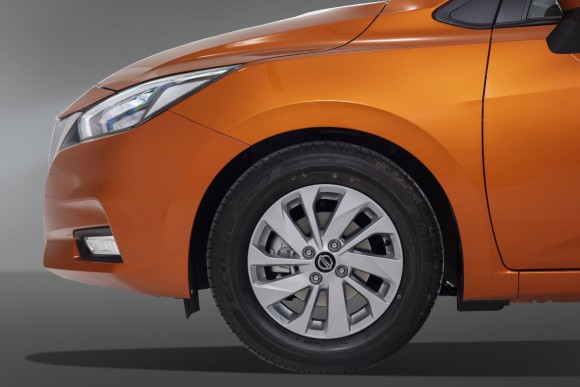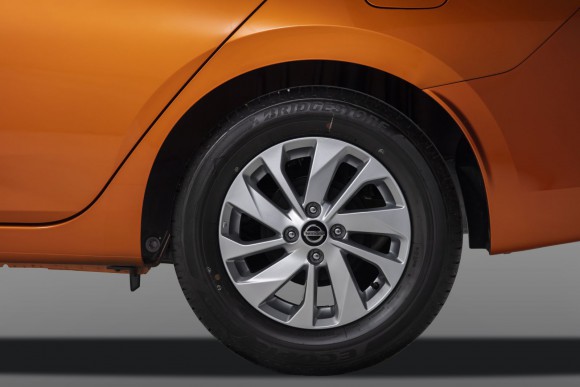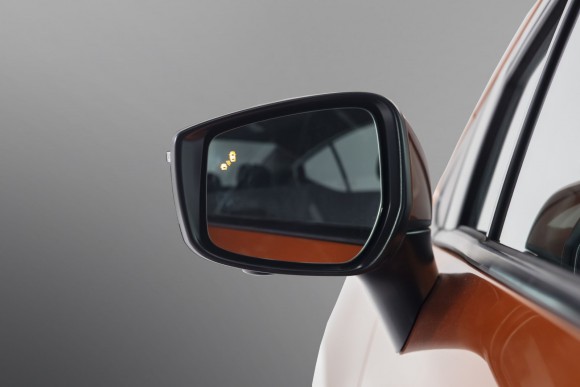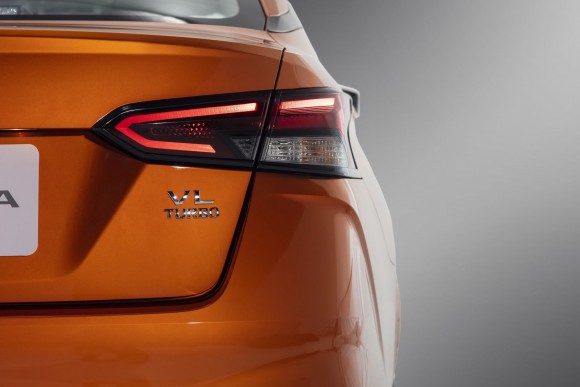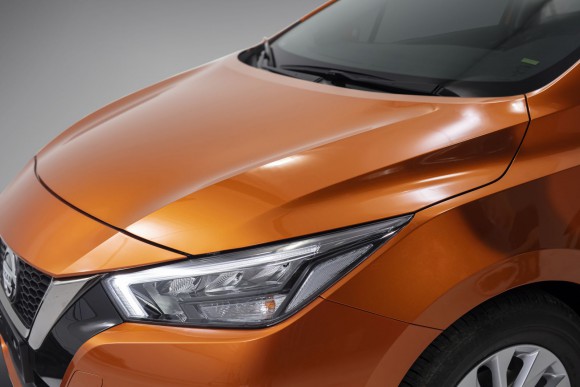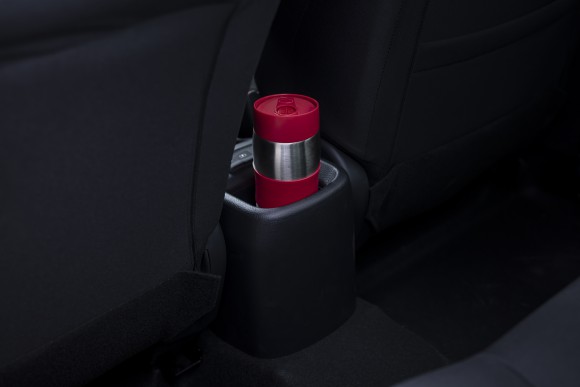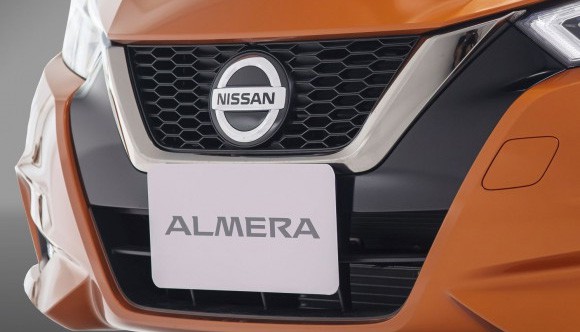 Làm chủ không gian nội thất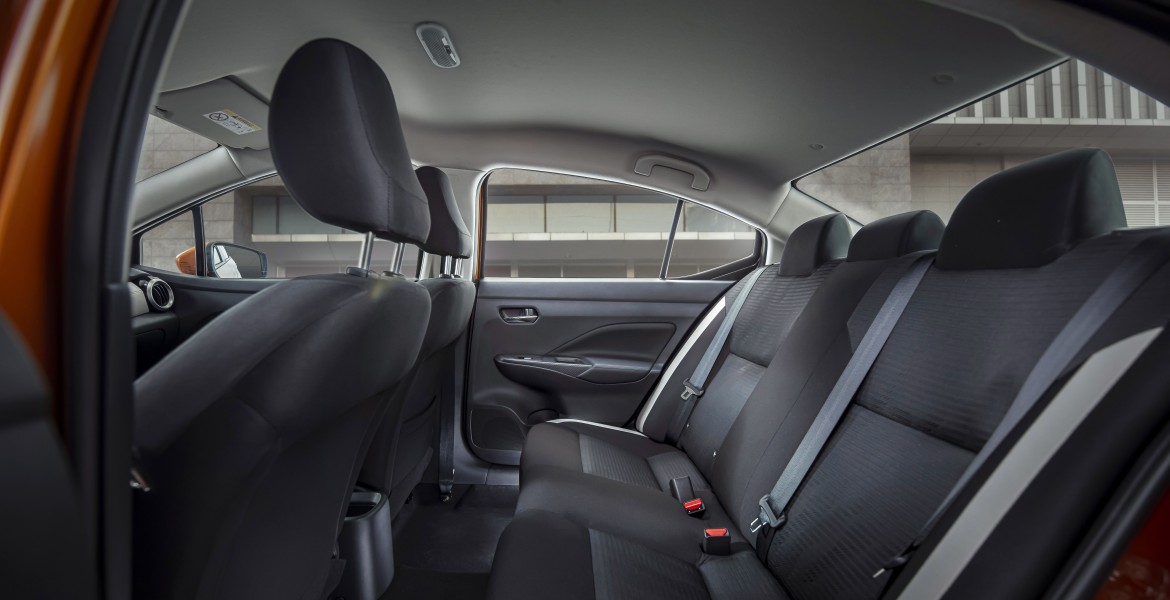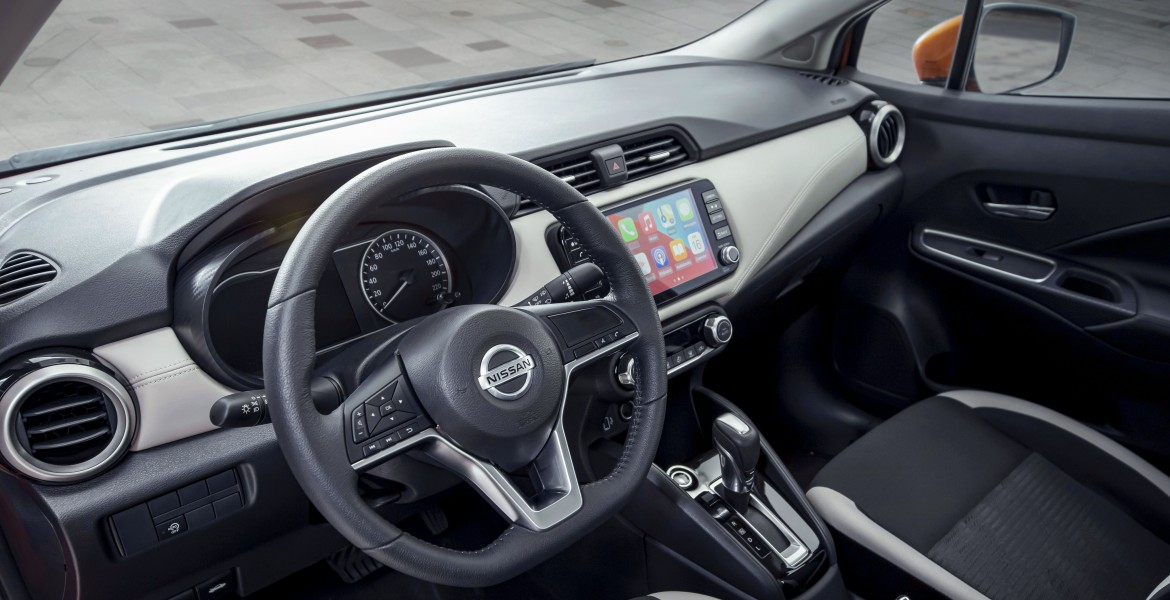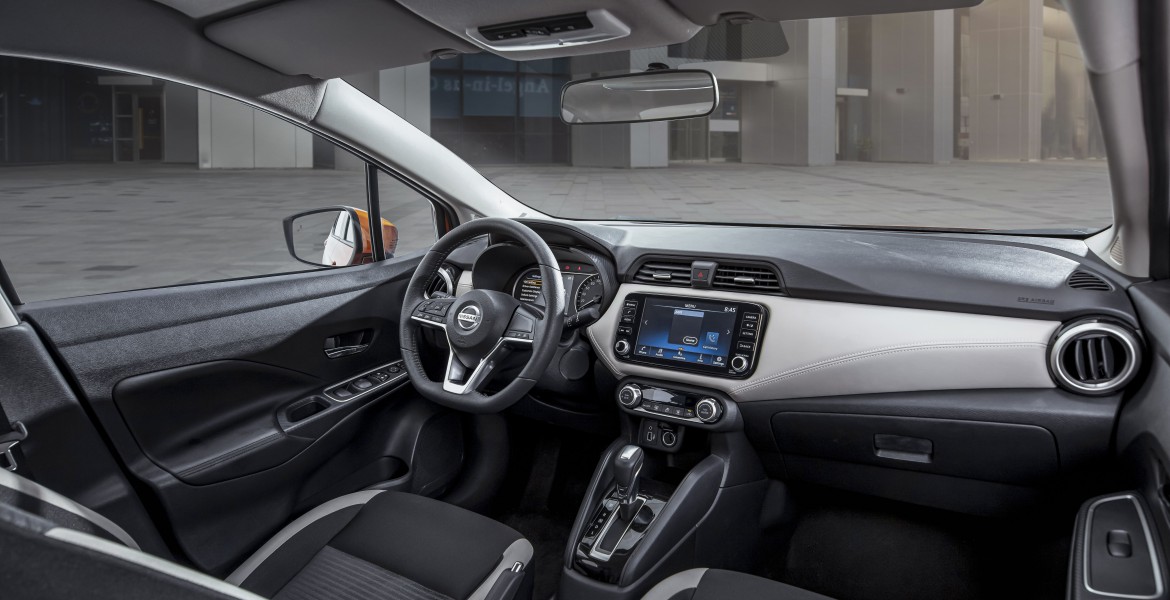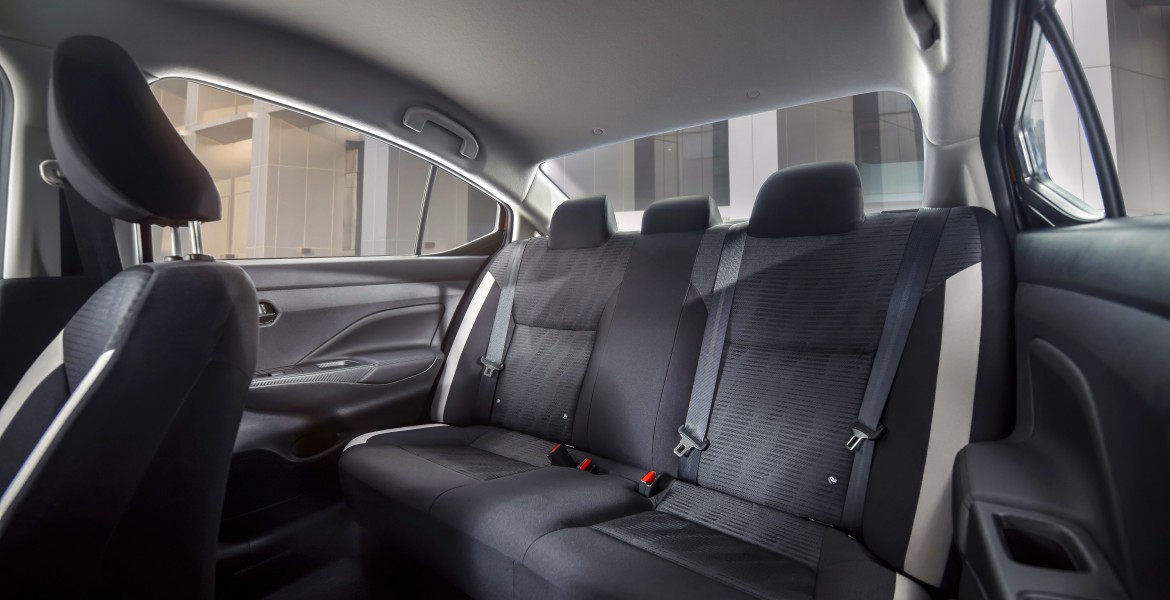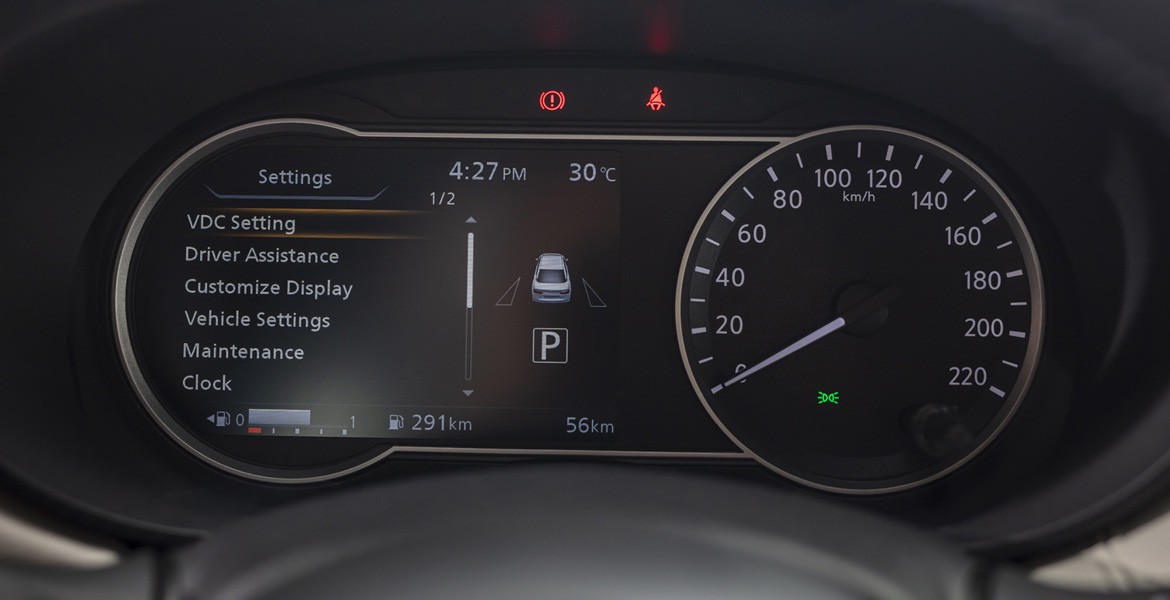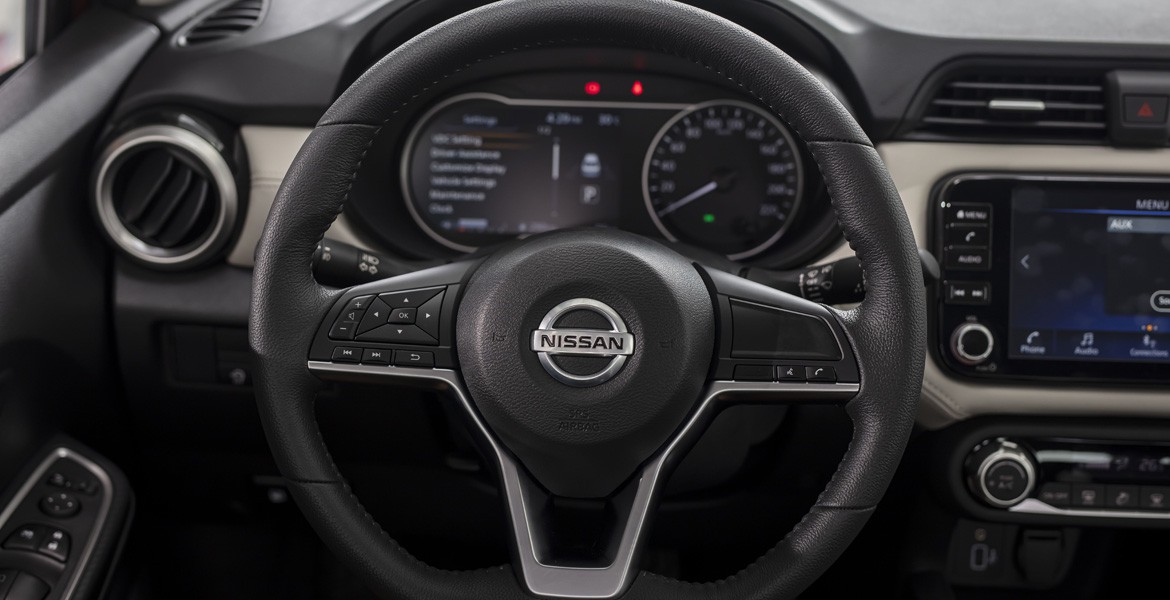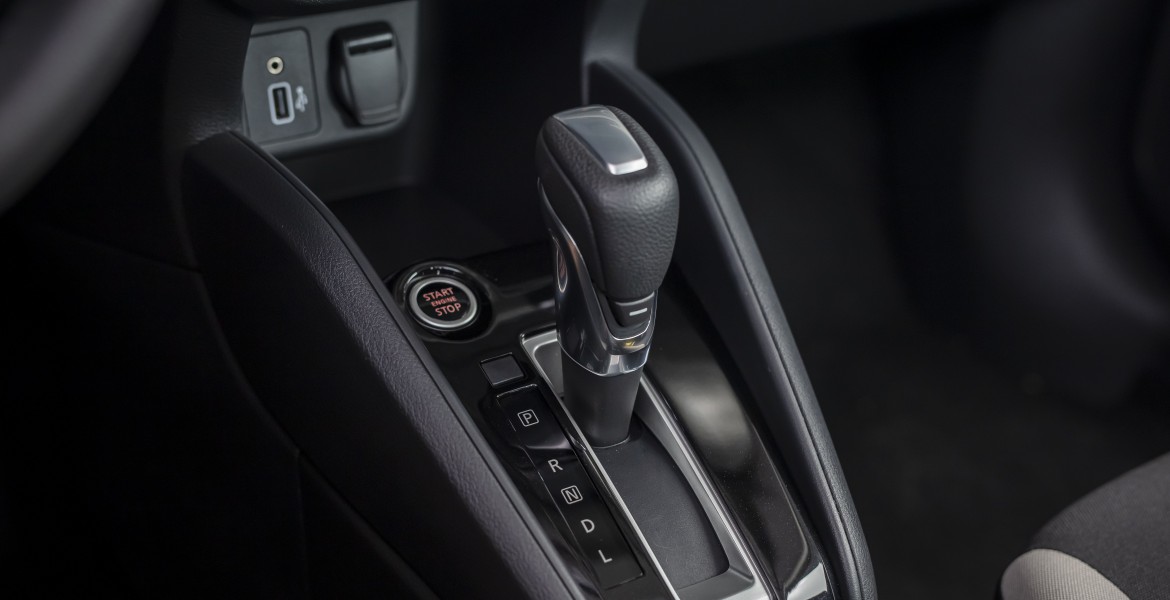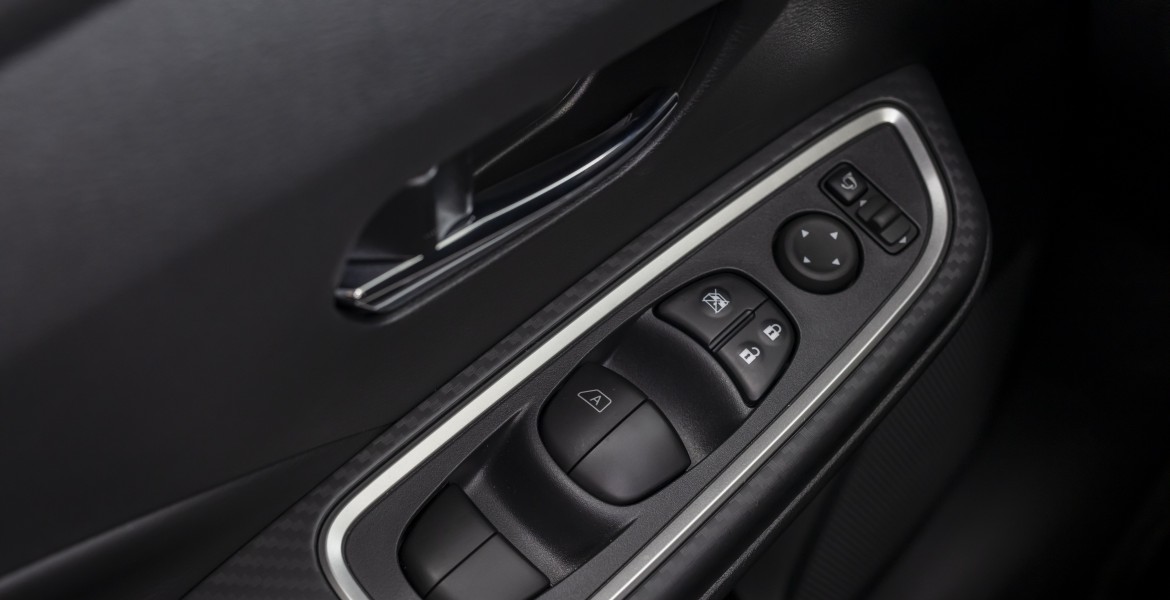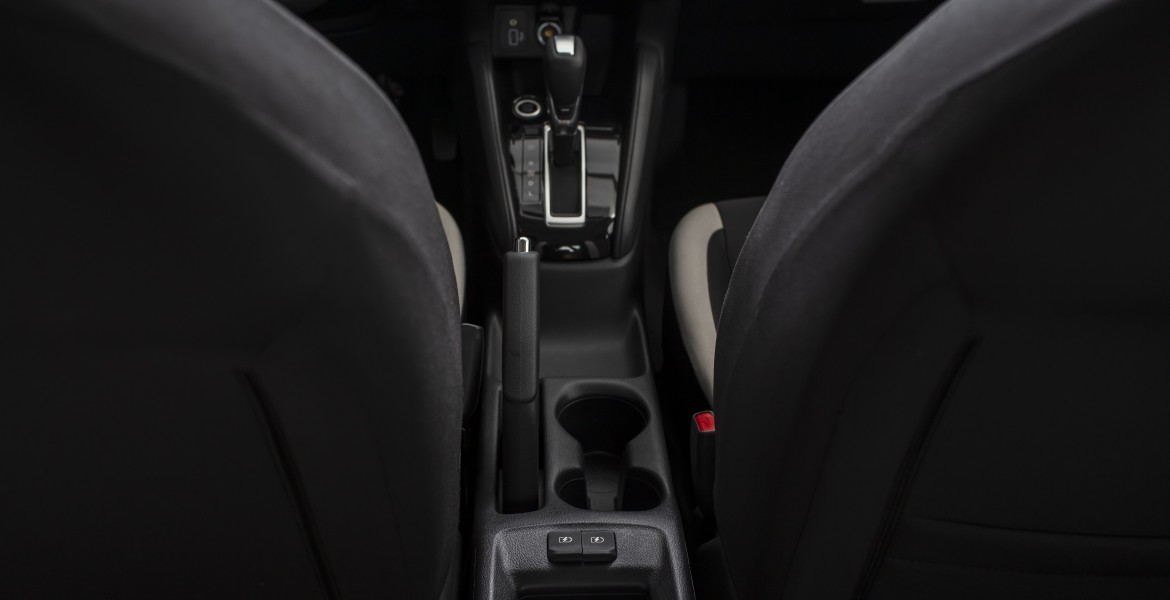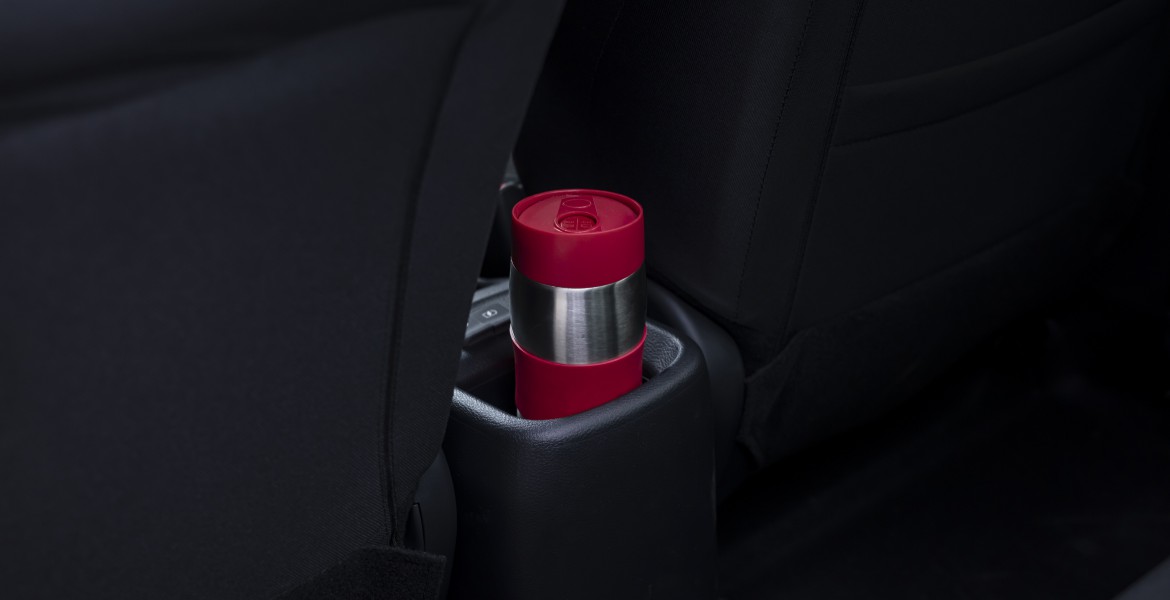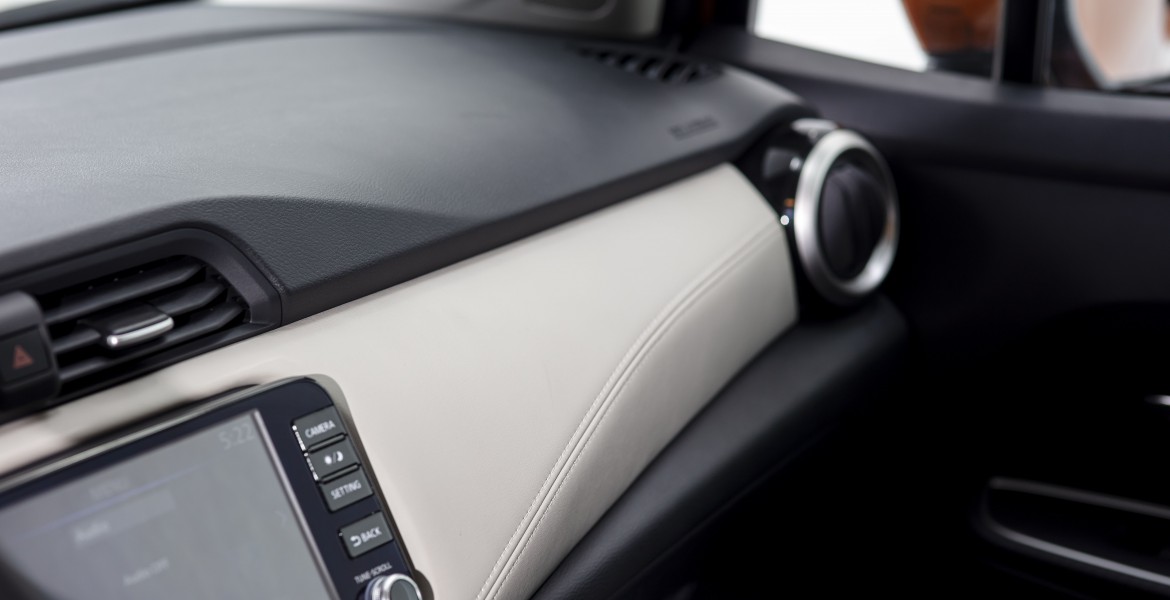 Immerse yourself in the interior of Nissan Almera and enjoy an exciting journey with luxury amenities.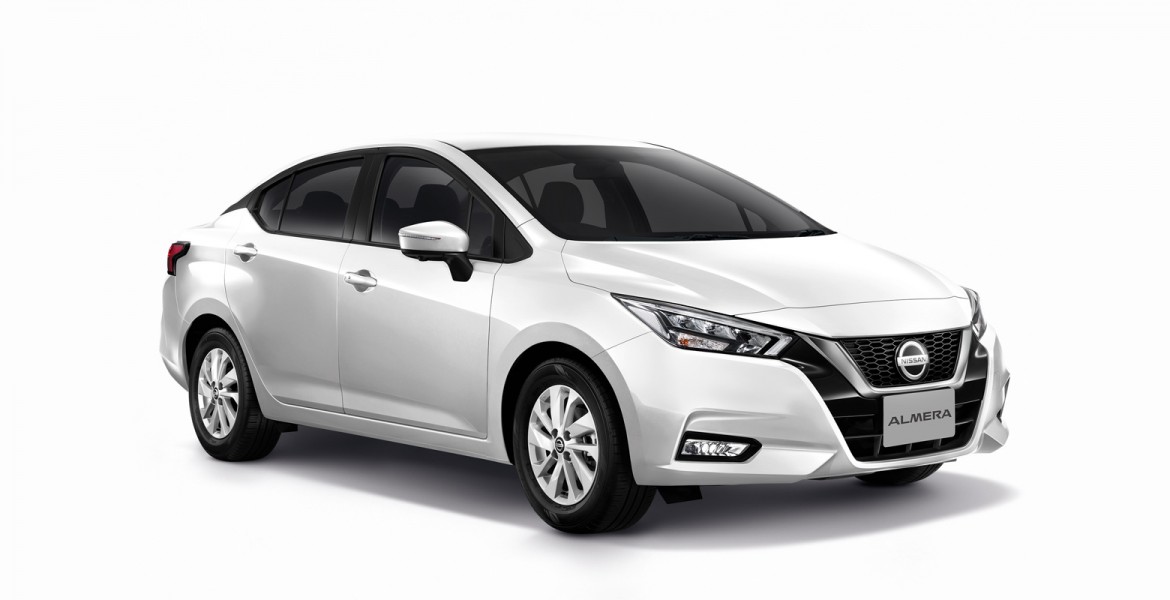 Variants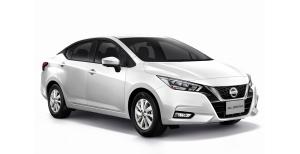 Almera MT
5-Speed MT
D-cut Steering Wheel
Hill Start Assist HSA
Traction control system TCS
Electronic Stability Control ESC
ABS, EBD & BA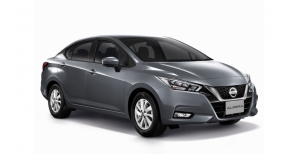 Almera CVT
CVT
D-cut Steering Wheel
Zero gravity seat
Idling stop
Hill Start Assist HSA
Traction control system TCS
Electronic Stability Control ESC
ABS, EBD & BA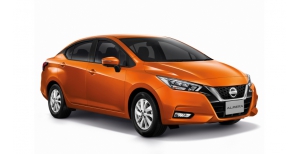 Almera CVT Premium
CVT
D-cut Steering Wheel
Zero gravity seat
Idling stop
Camera 360
Moving Object Detection MOD
Rear Cross Traffic Alert RCTA
Blind Spot Warning
Hill Start Assist HSA
Traction control system TCS
Electronic Stability Control ESC
ABS, EBD & BA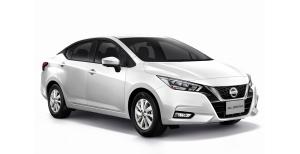 Almera MT
5-Speed MT
D-cut Steering Wheel
Hill Start Assist HSA
Traction control system TCS
Electronic Stability Control ESC
ABS, EBD & BA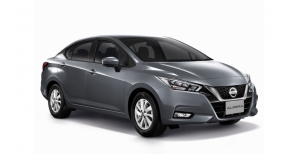 Almera CVT
CVT
D-cut Steering Wheel
Zero gravity seat
Idling stop
Hill Start Assist HSA
Traction control system TCS
Electronic Stability Control ESC
ABS, EBD & BA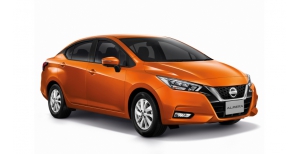 Almera CVT Premium
CVT
D-cut Steering Wheel
Zero gravity seat
Idling stop
Camera 360
Moving Object Detection MOD
Rear Cross Traffic Alert RCTA
Blind Spot Warning
Hill Start Assist HSA
Traction control system TCS
Electronic Stability Control ESC
ABS, EBD & BA