NISSAN NAVARA - KING OF PICK UP
Inheriting the Nissan legacy of 80 years in developing the 12th generation pickup trucks for more than 180 ries, the Nissan Navara boasts powerful drive performance, modern design and versatile movement on all road conditions. Nissan Navara A-IVI has remarkable improvements both in design and technology, allowing car owners to confidently express their driving spirit and distinctive personality.
Attractive exterior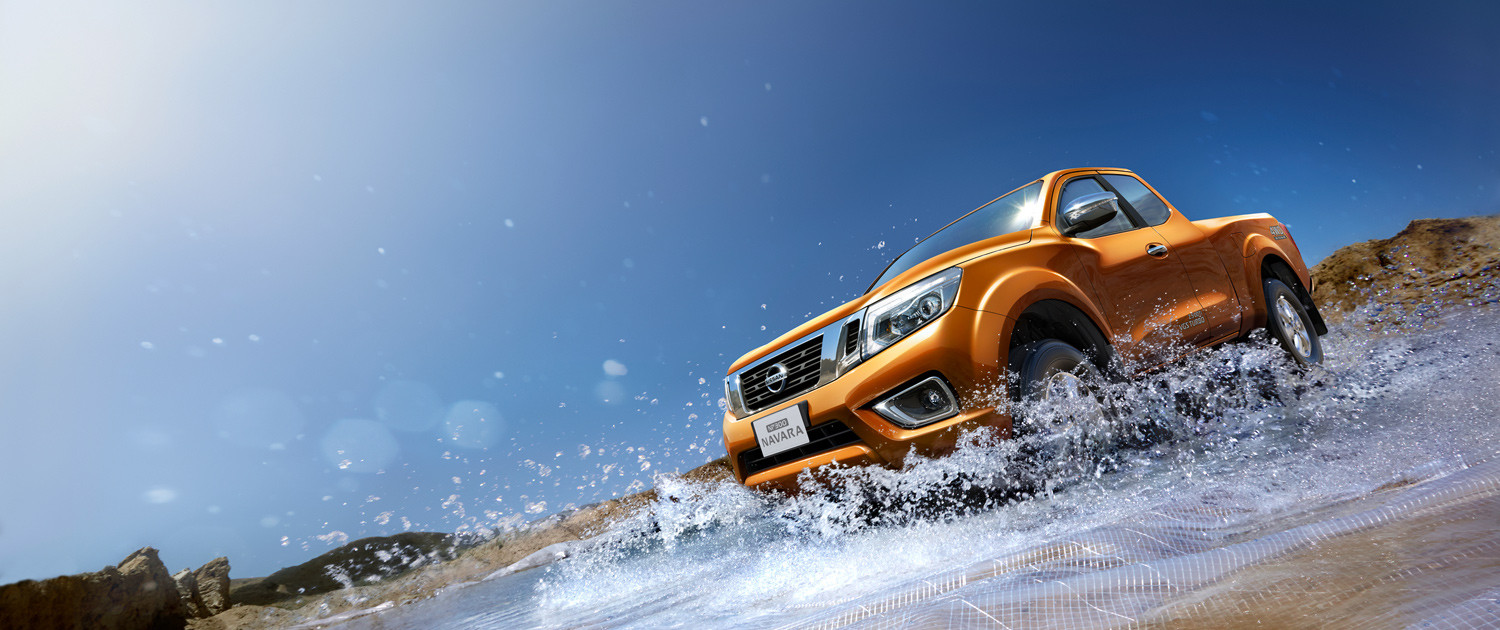 Nissan Navara
The combination of Tough & Smart.
Nissan Navara A-IVI offers outstanding performance regardless of the conditions. The Shift-on-the-fly system allows the driver flexibly switch between 2WD, 4H and 4LO modes even though the vehicle is running at 100km/h. When the two-wheel mode is not enough, press the button to activate the Electronic Locking Rear Differential to bring balance force to both rear wheels to increase traction and increase confidence and excitement when driving.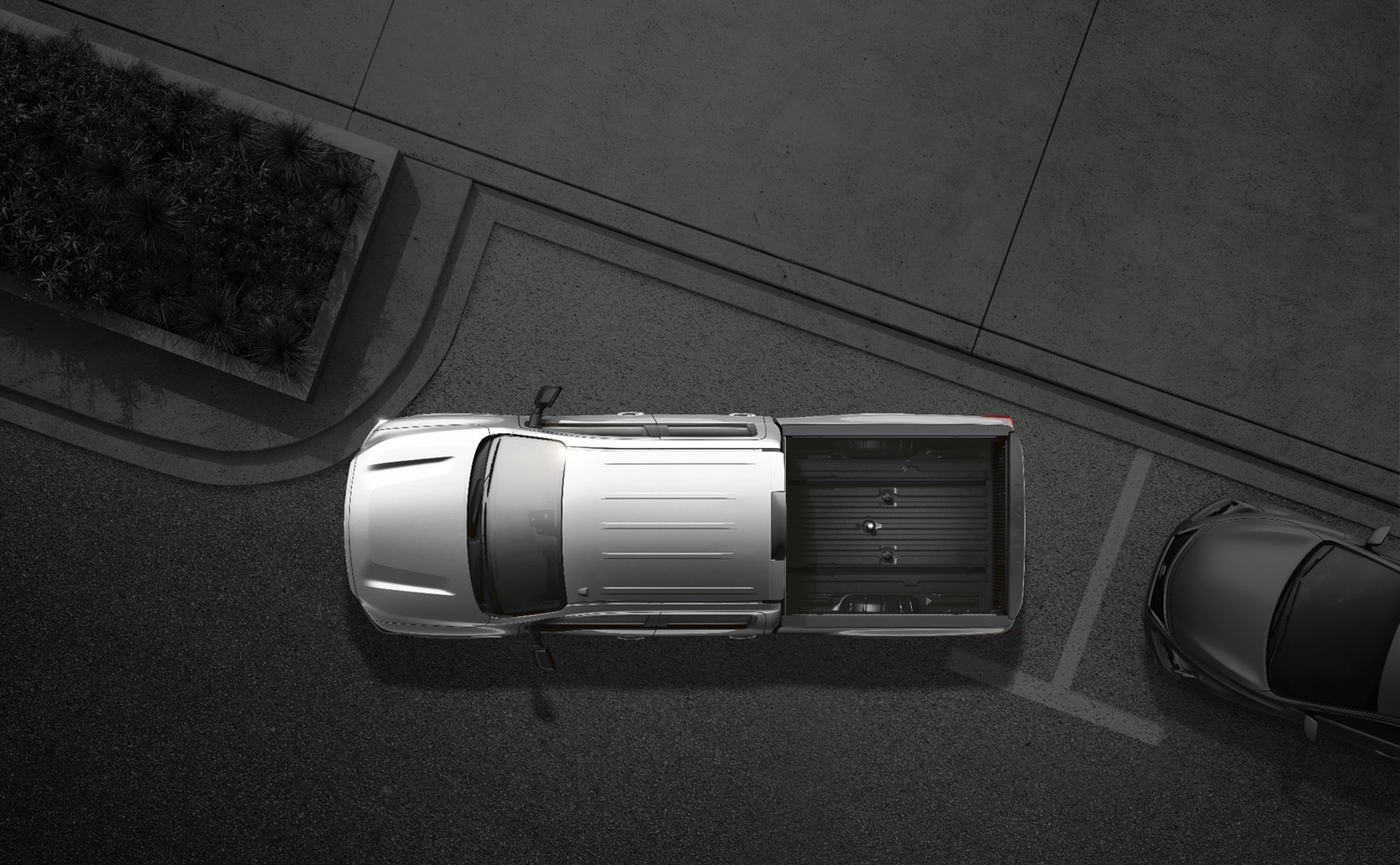 360° VIEWS MAKE PARKING EASIER THAN EVER
The Nissan Navara's Around-View Monitor gives you better vision of the road around you. With cameras in front of, behind and beside you, you get a bird's-eye view of the vehicle. The display shows you obstructions that may be hidden from your view, and helps to avoid collisions in both drive and reverse.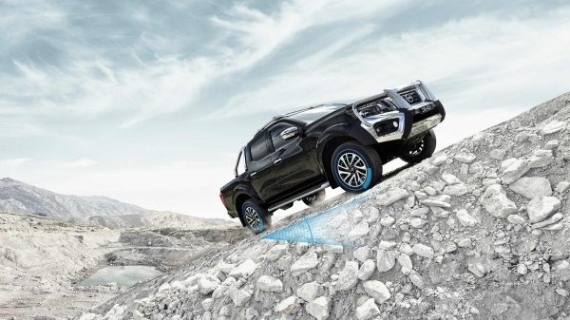 HILL-START ASSIST (HSA)
Tracking hilly terrain? Do it comfortably and confidently with Hill-Start Assist, which helps keep you from rolling backwards when accelerating on an incline from a stop.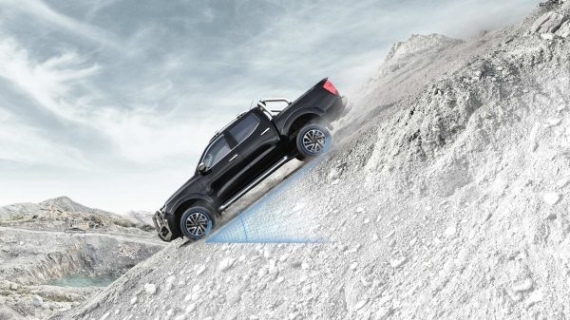 HILL-DESCENT CONTROL (HDC)
Make easy work of tricky, loose-surface descents. Whether you're travelling forwards or backwards, Hill-Descent Control helps you stay at a steady with light braking, so you remain in control on steep grades.
ATTRACTIVE EXTERIOR
Bringing your own mark on all roads with Nissan Navara A- IVI. The model is a combination of the powerful, square design of a traditional pickup and sophisticated and modern details, meeting all customer demand, off-road to urban mobility.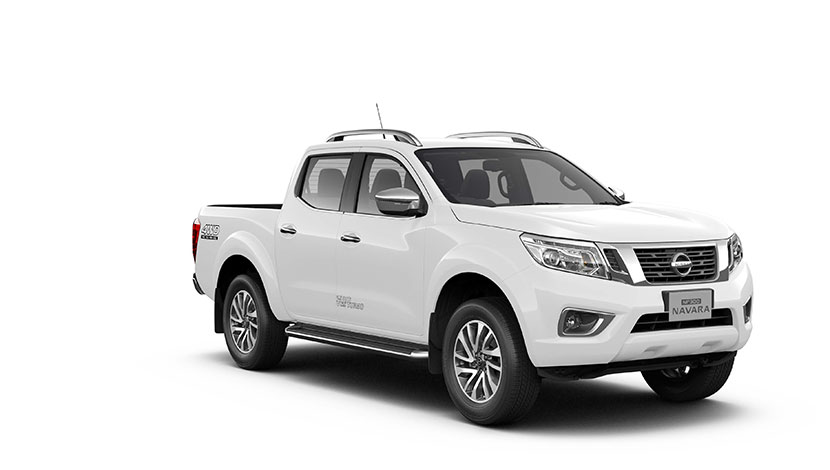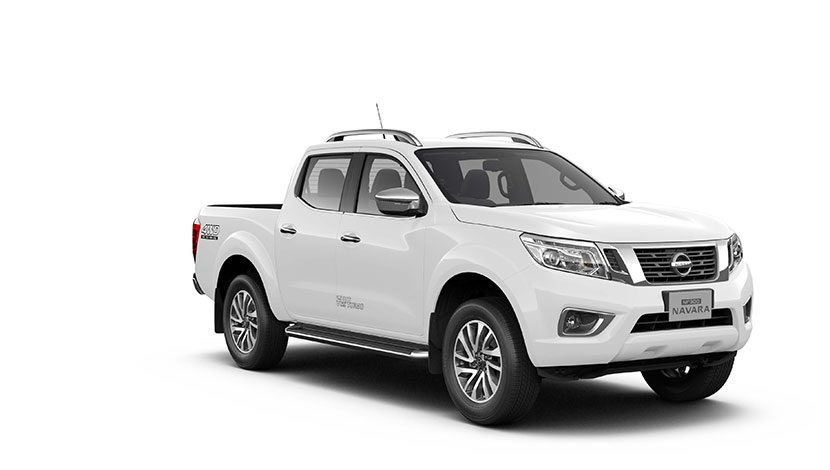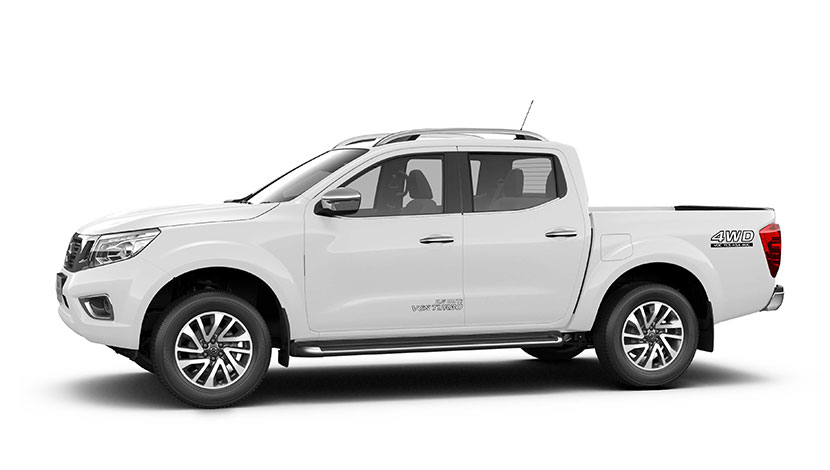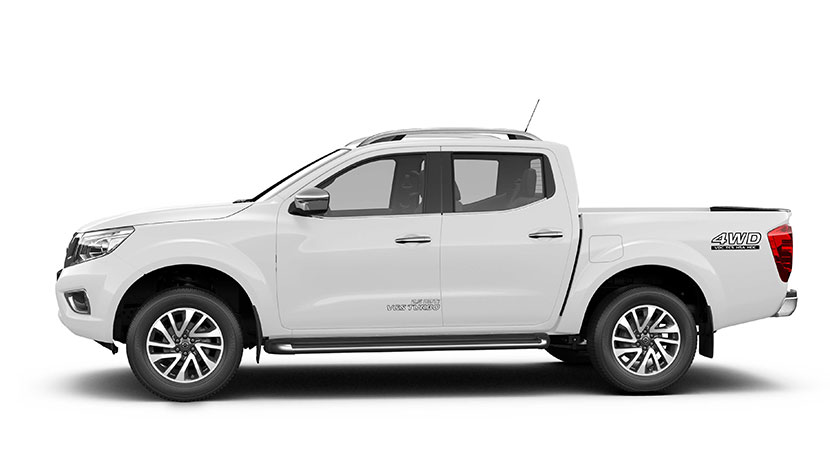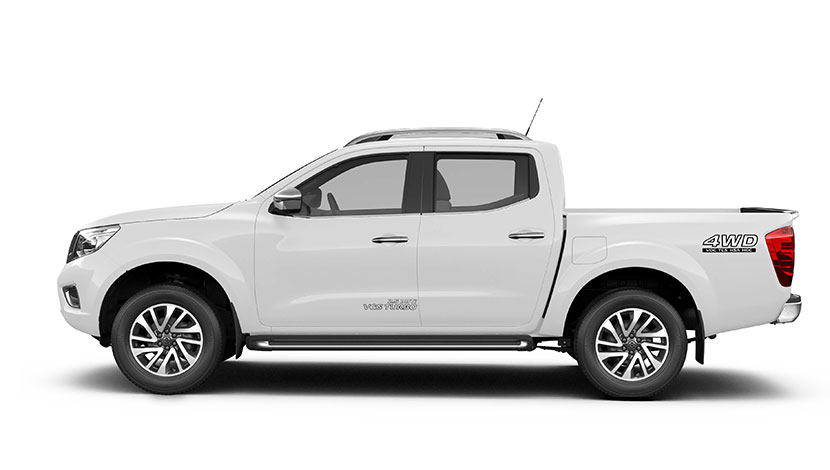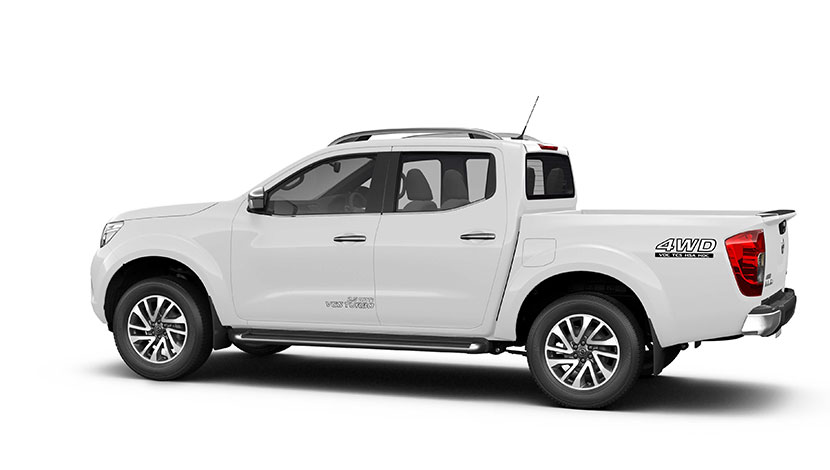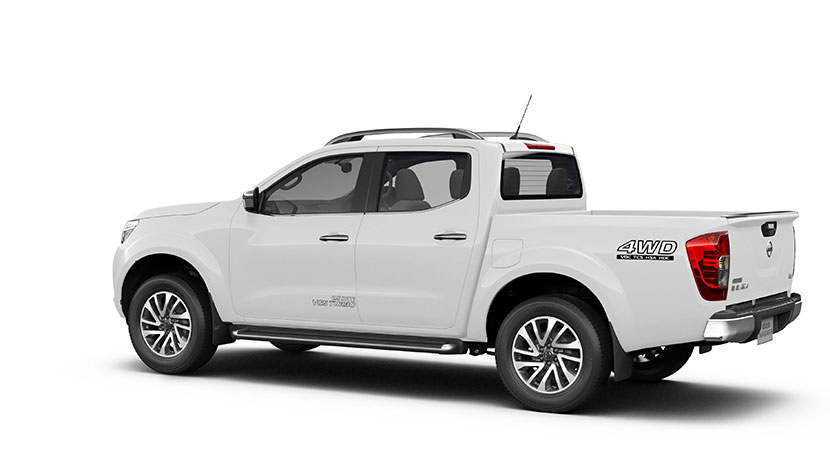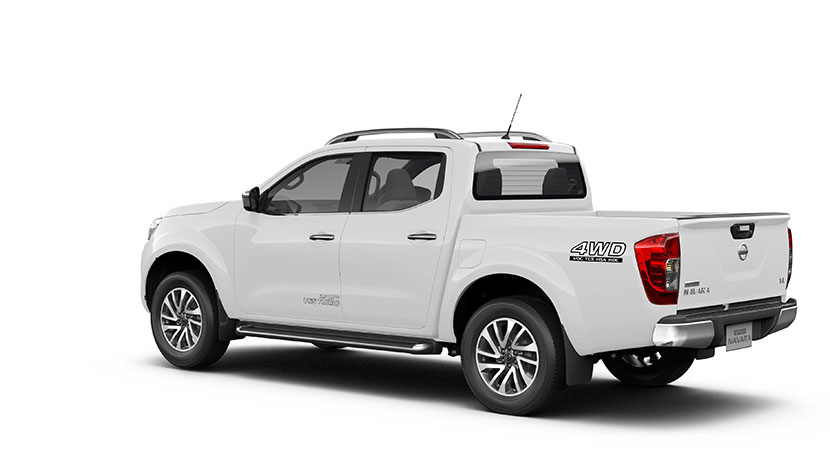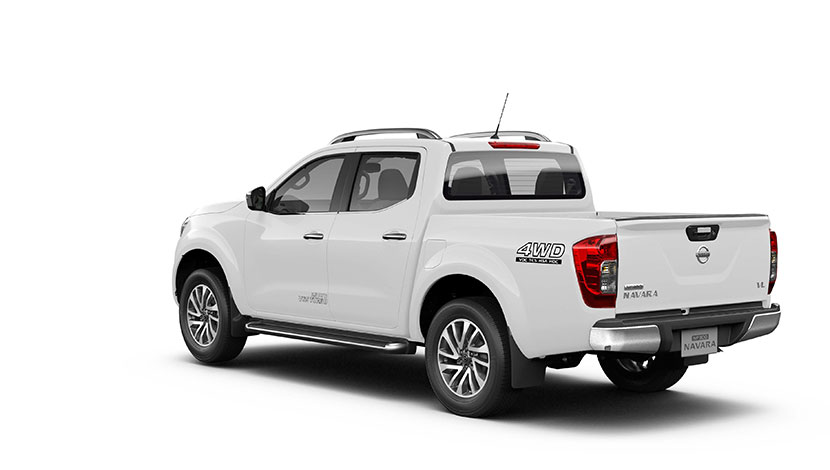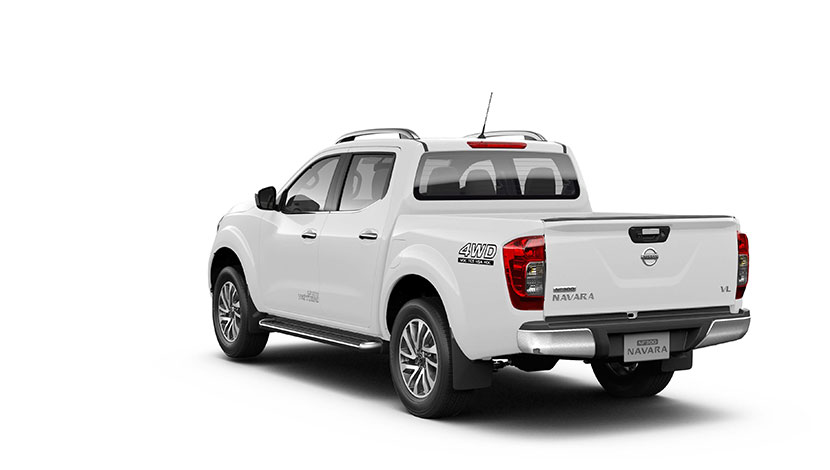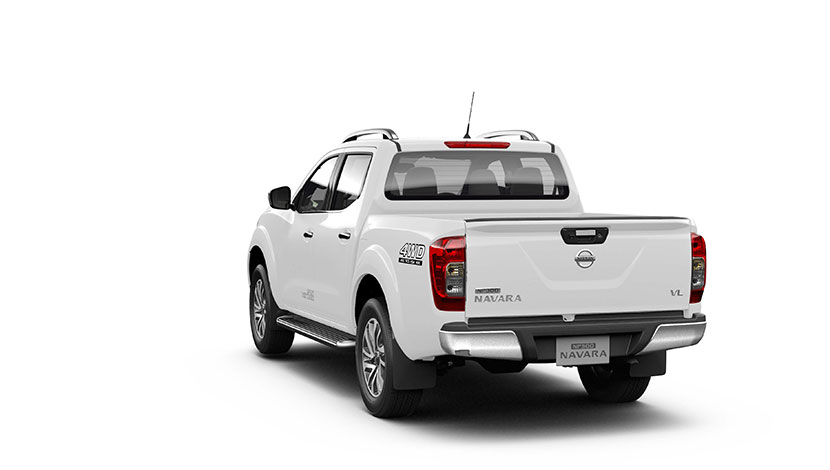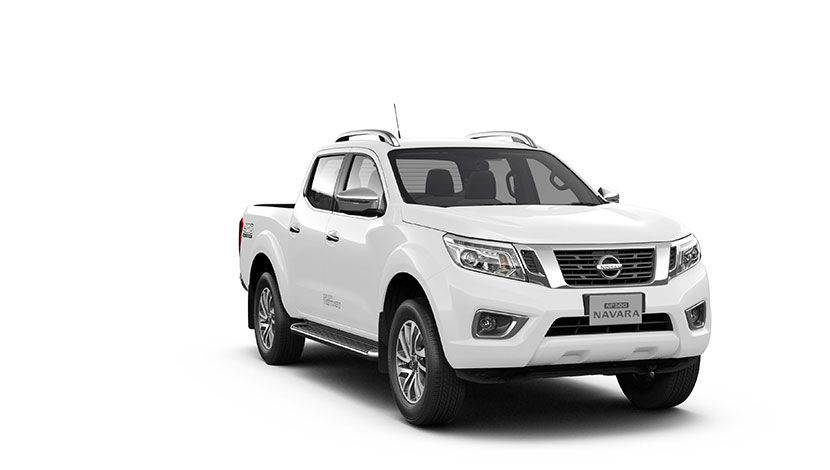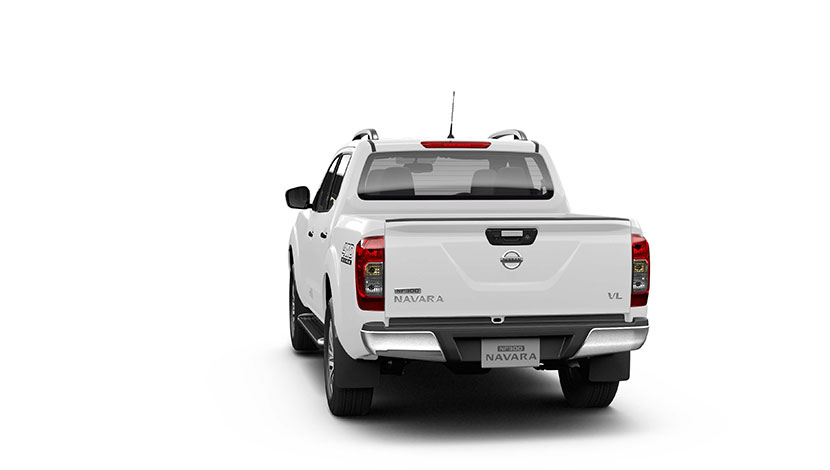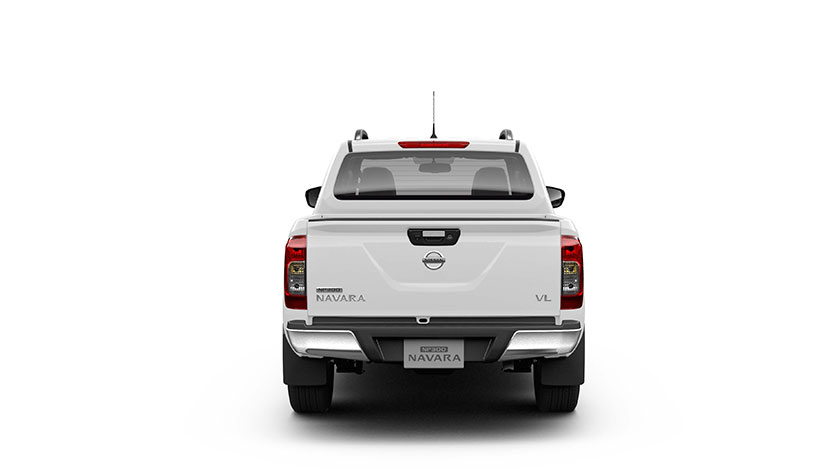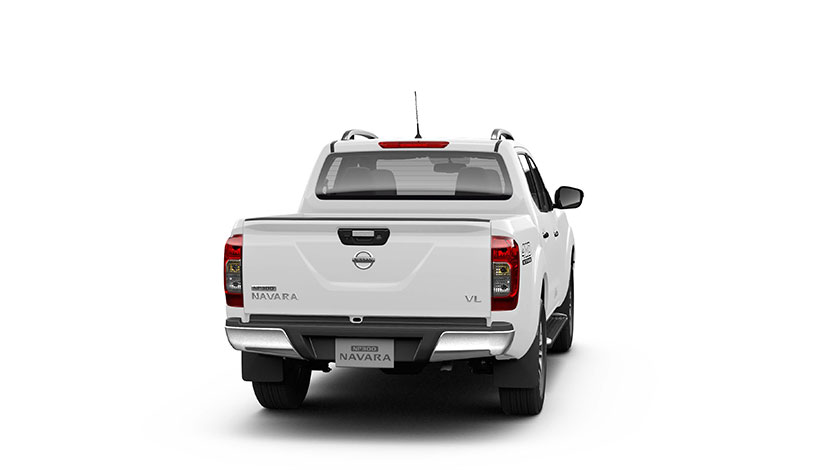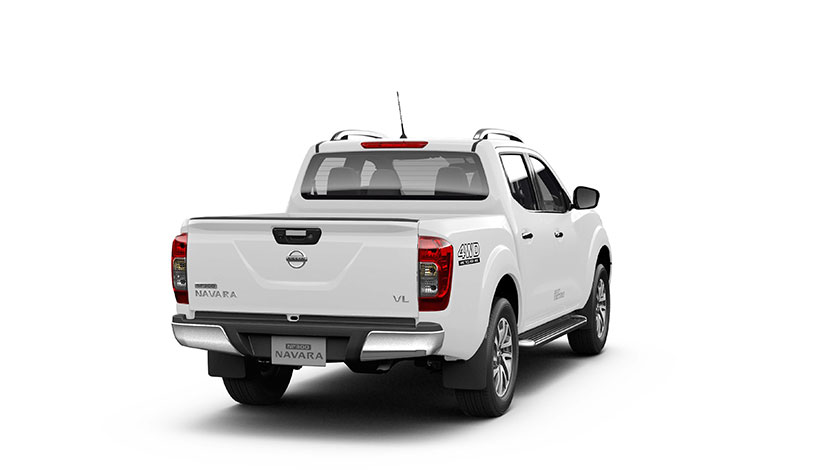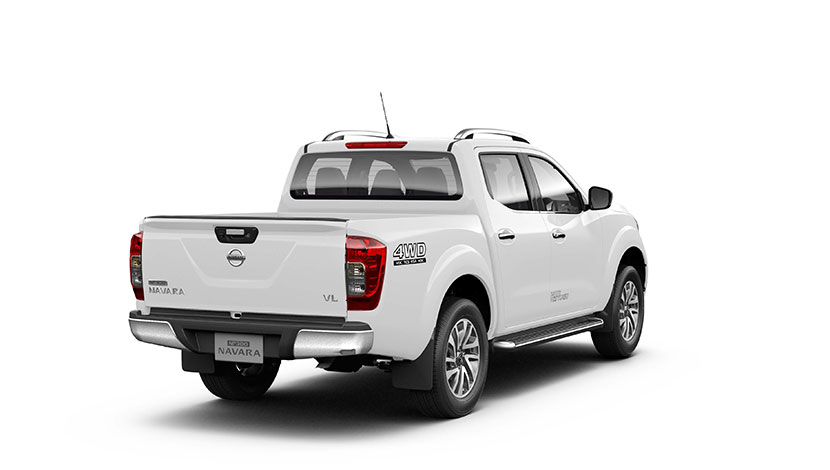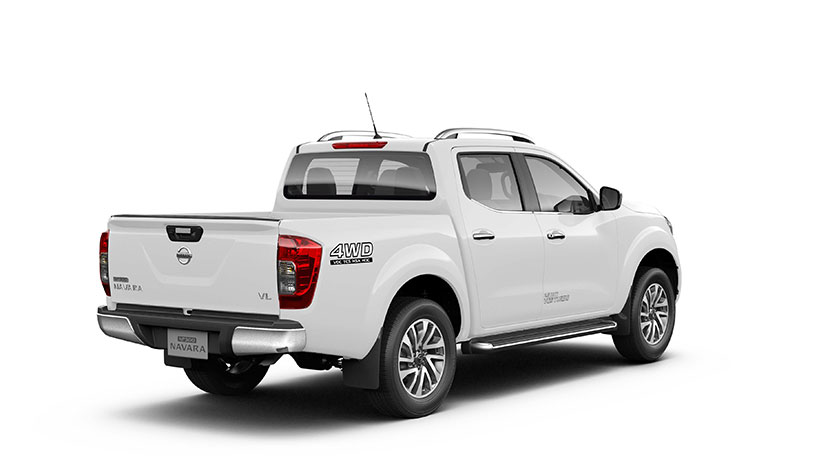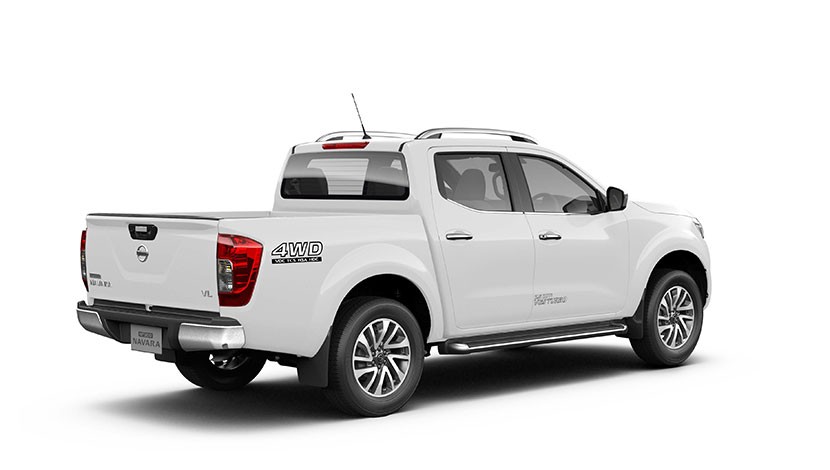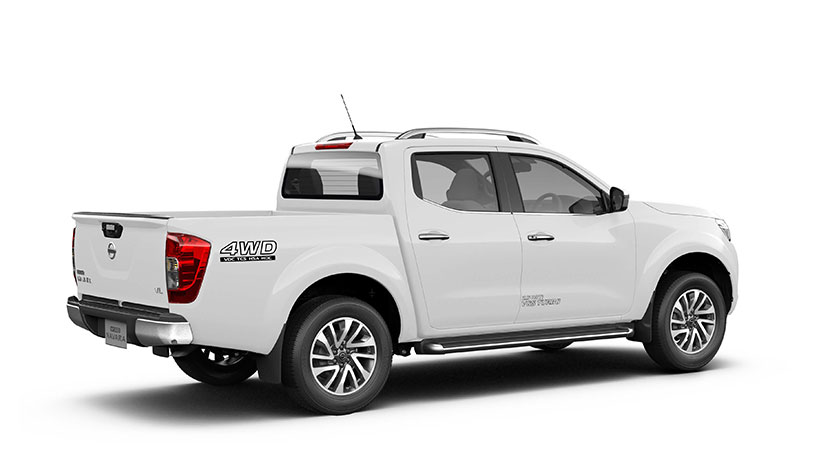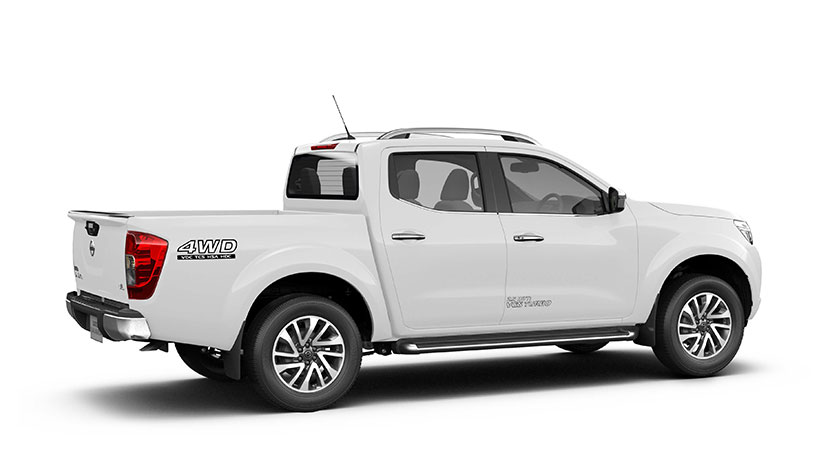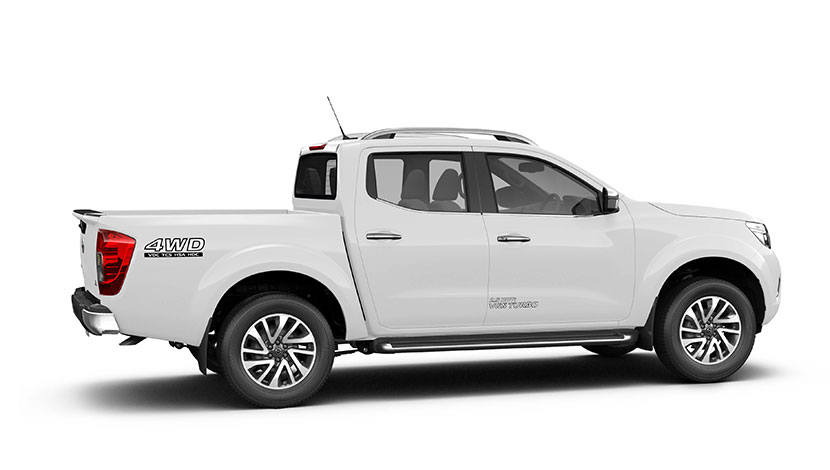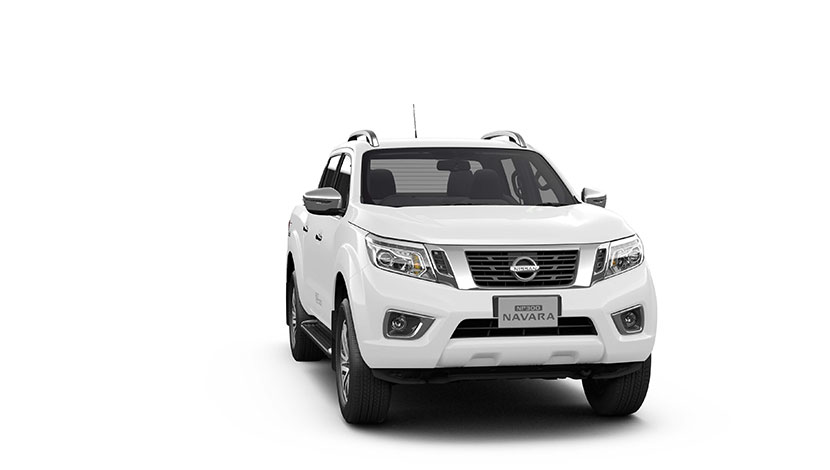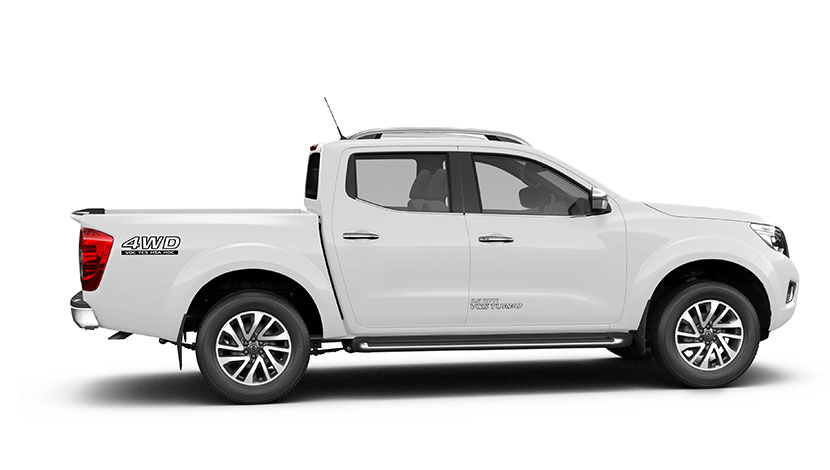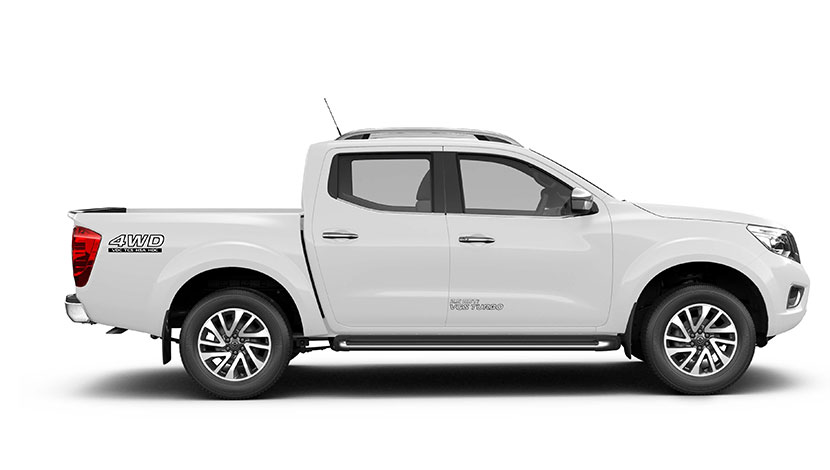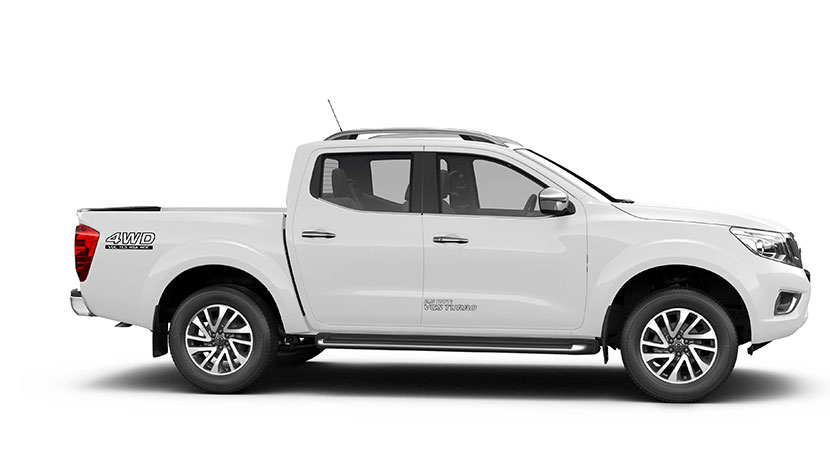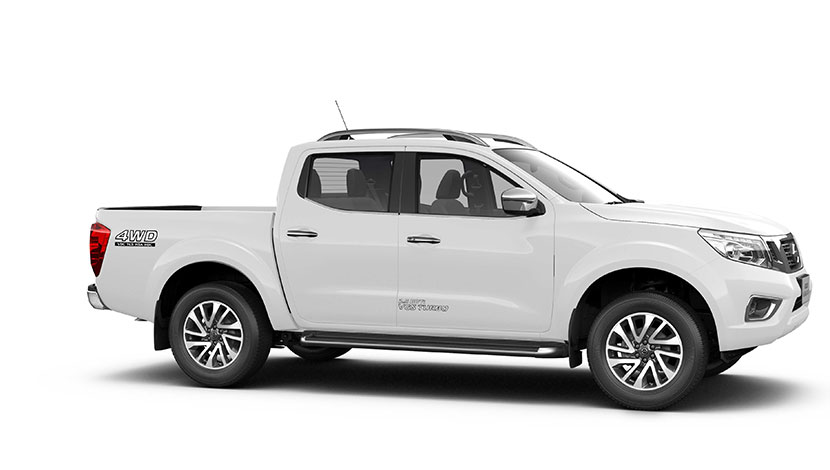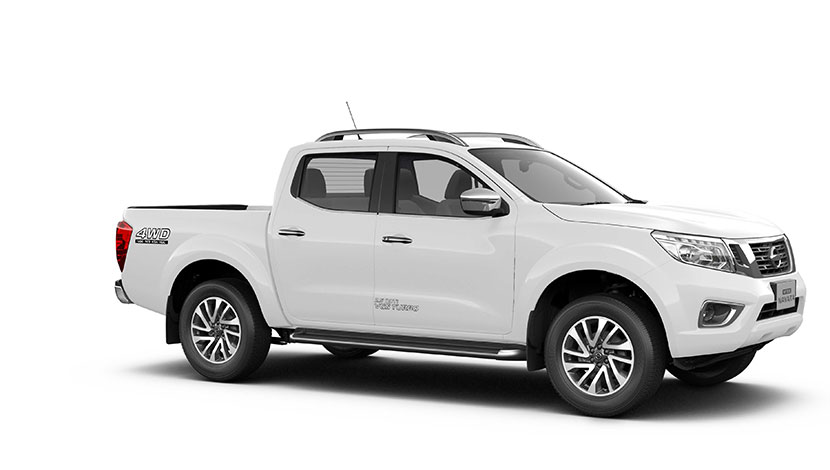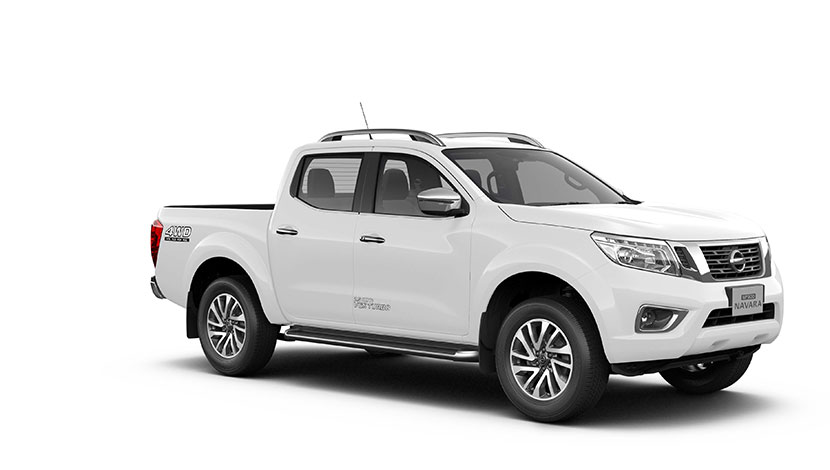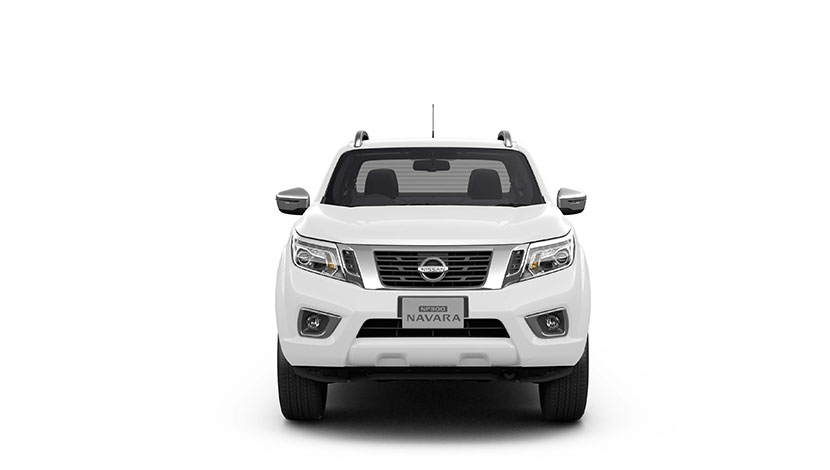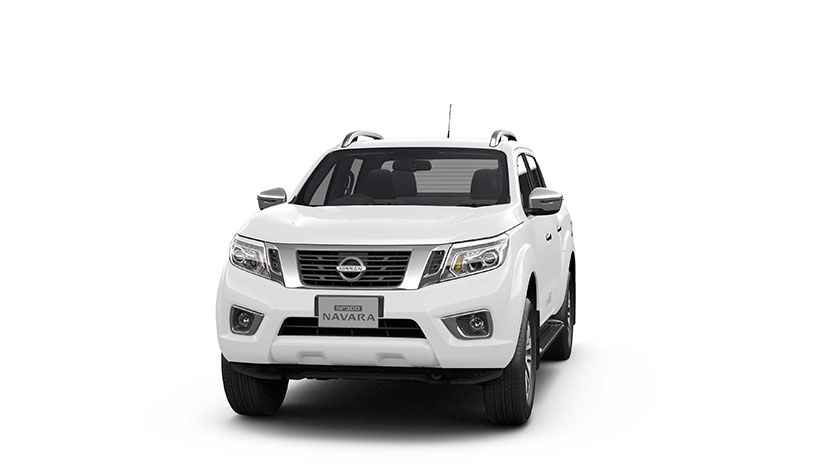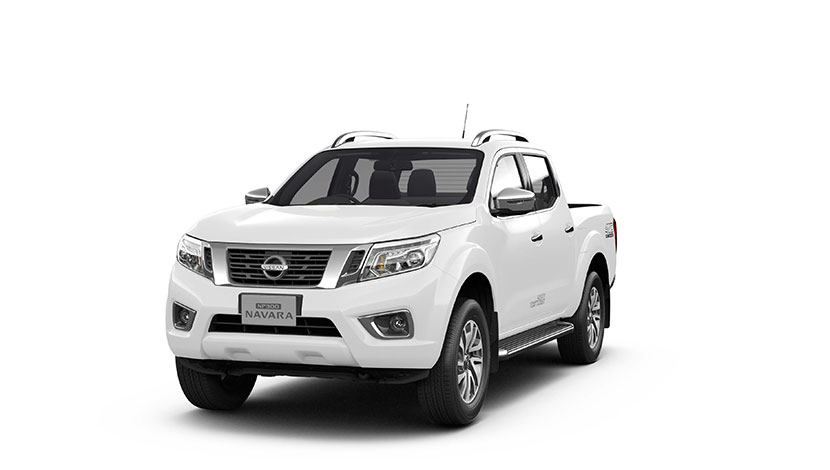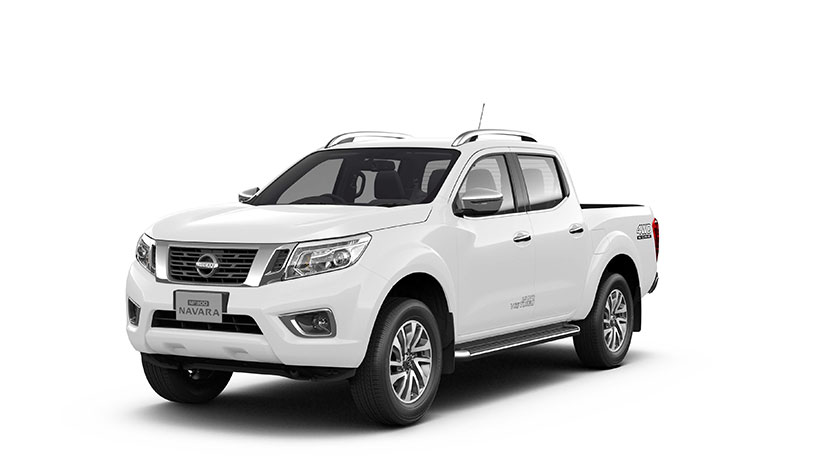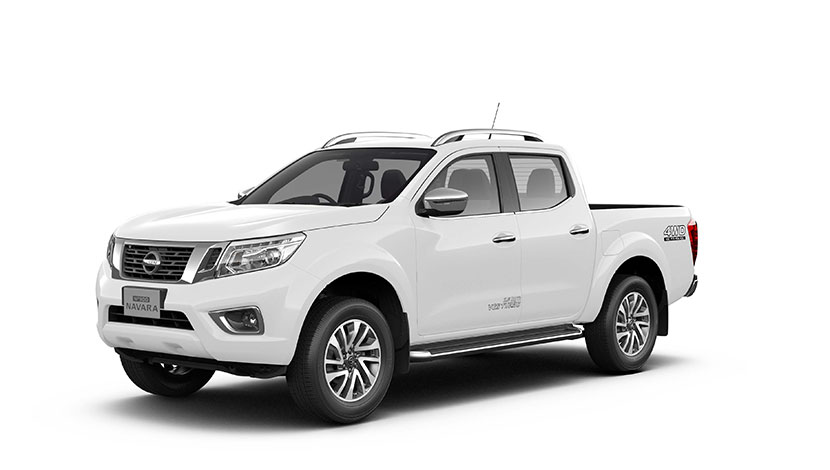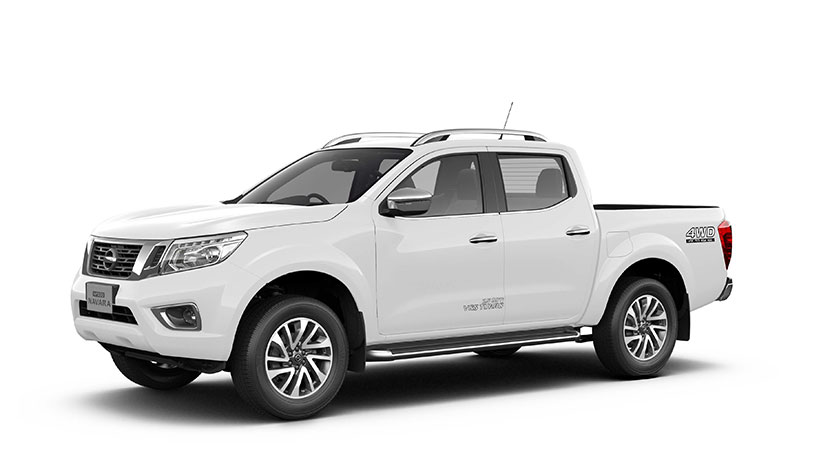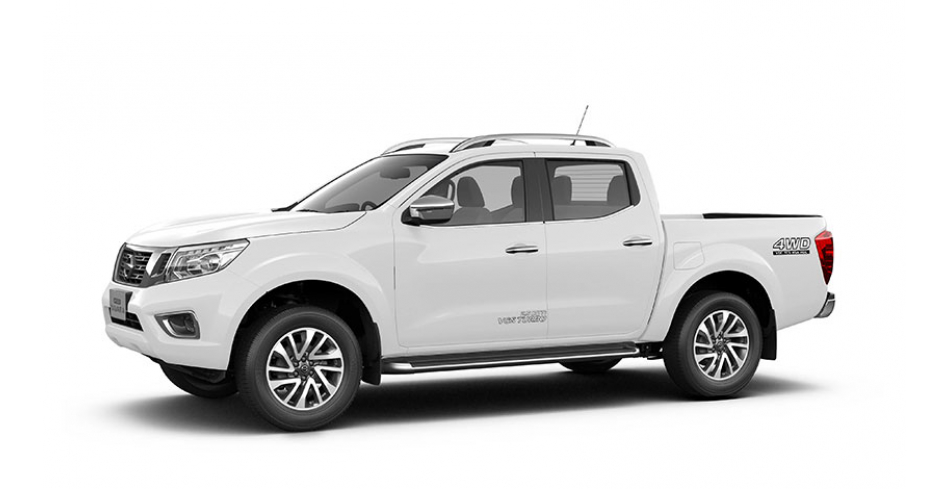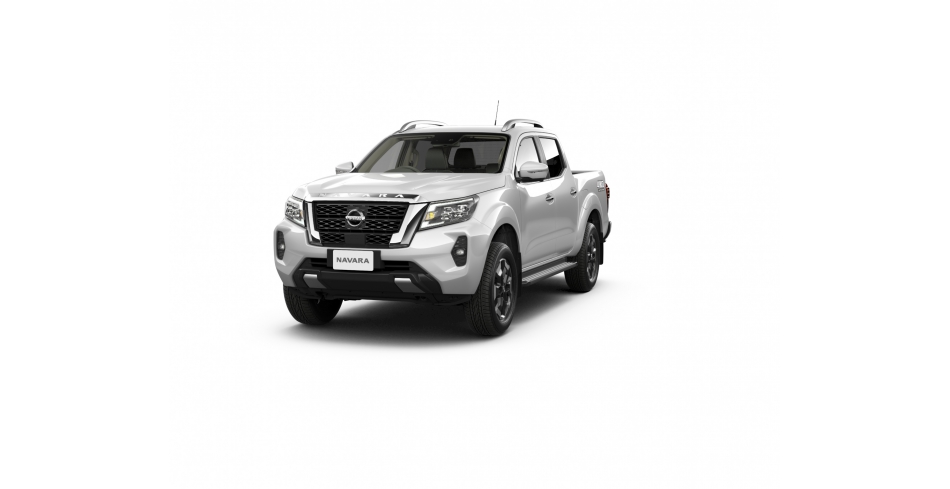 3D image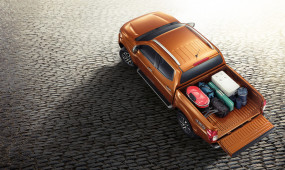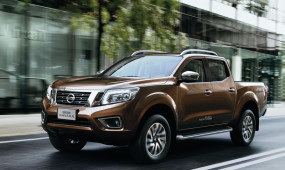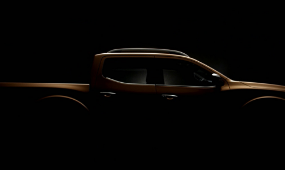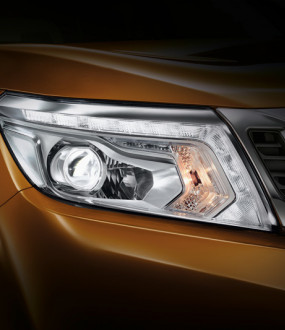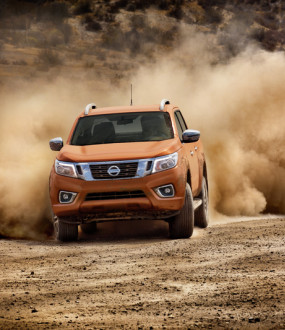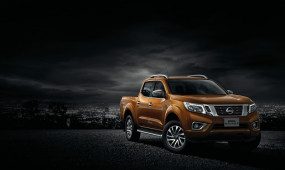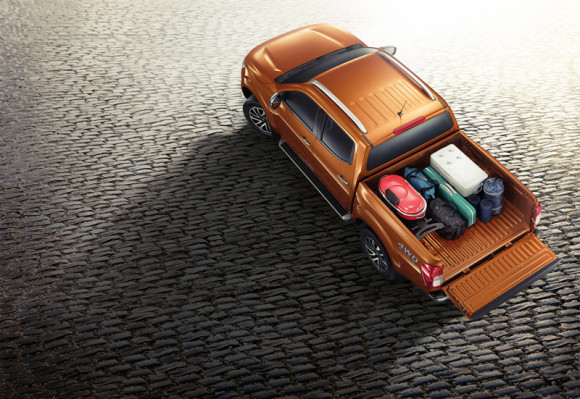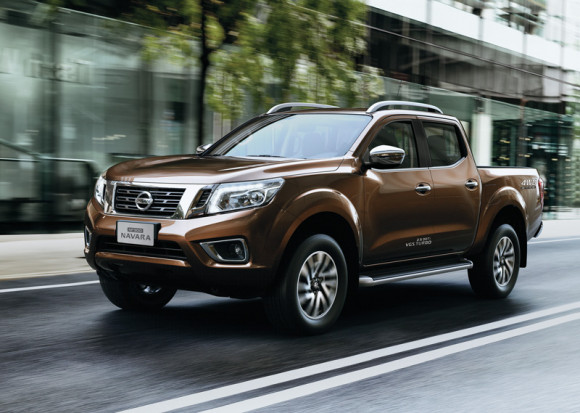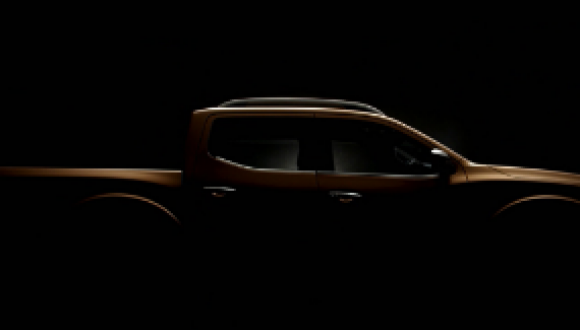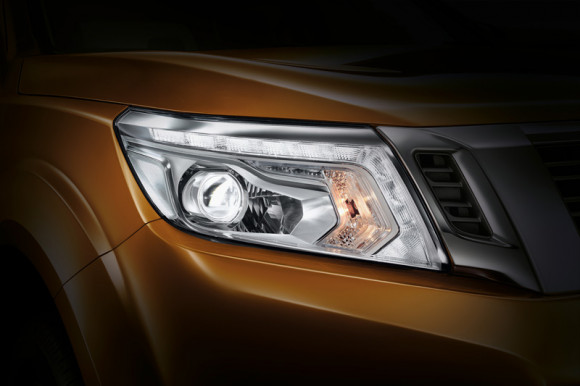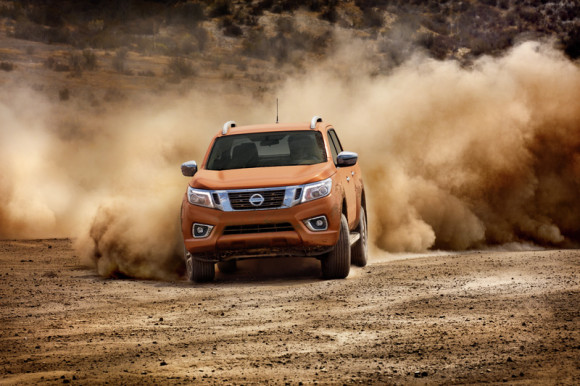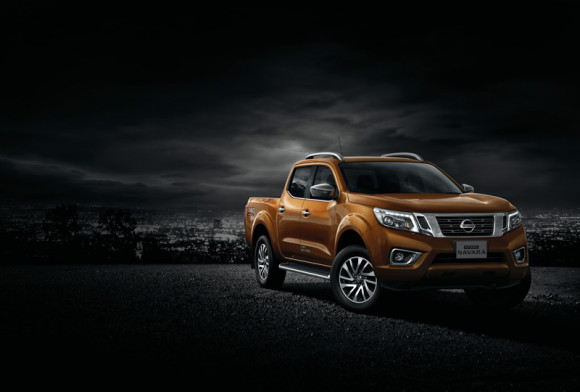 Outstanding interior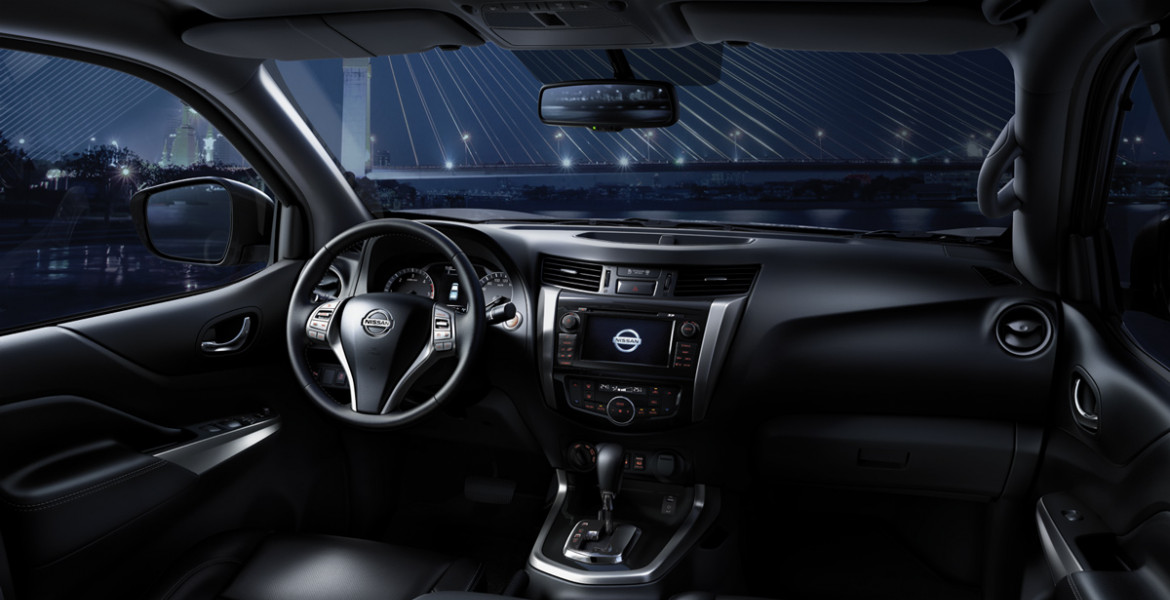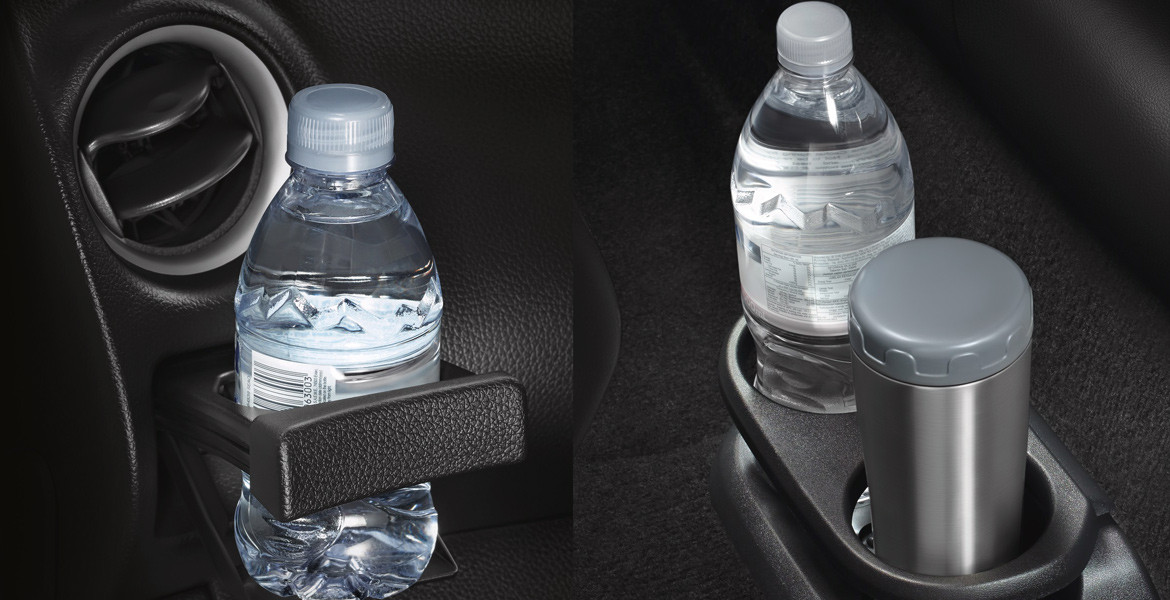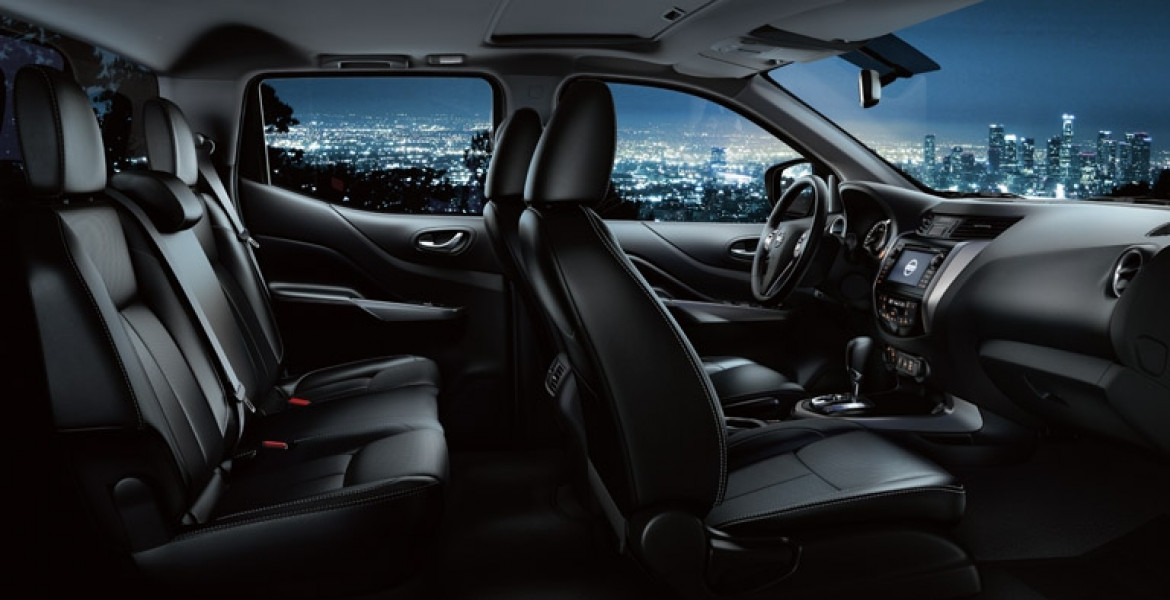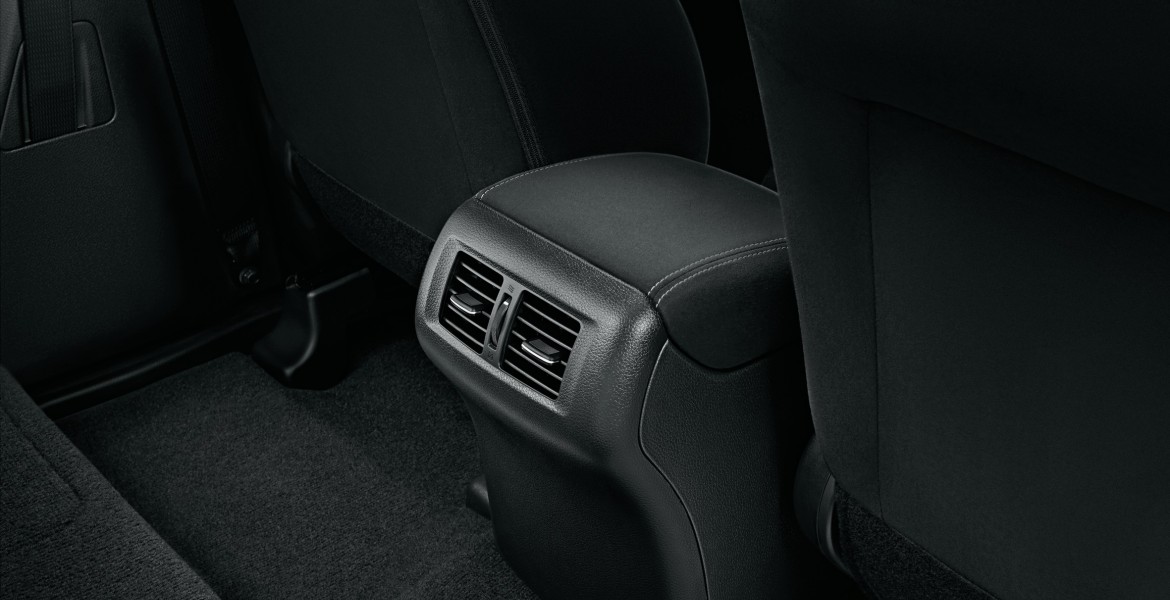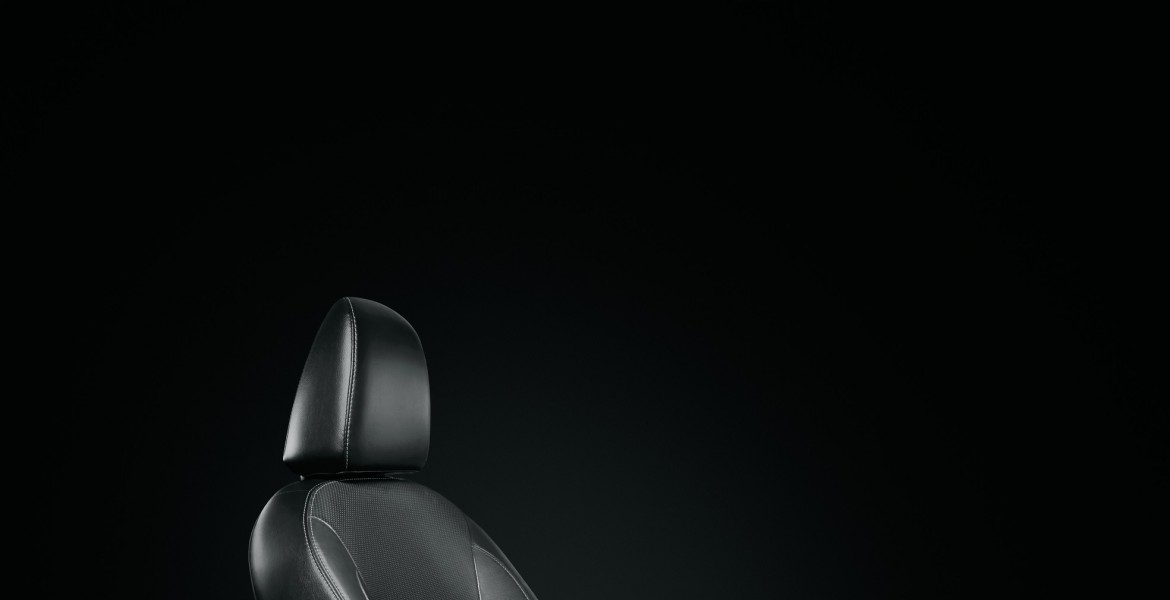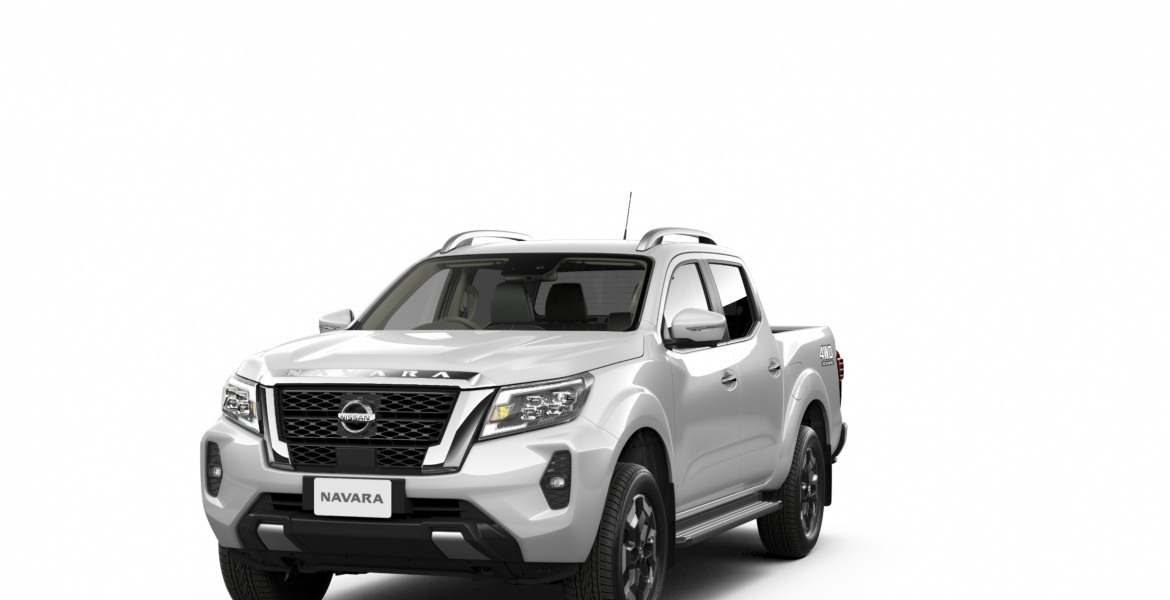 The driver's seat is inspired by the astronaut's zero gravity seat, creating a balanced sitting posture, providing a sense of comfort in long journeys. In addition, the model is also equipped with dual zone auto air conditioning and ventilation system, helping users to easily adjust the temperature, wind direction, providing a fascinating experience with this enduring pickup truck line.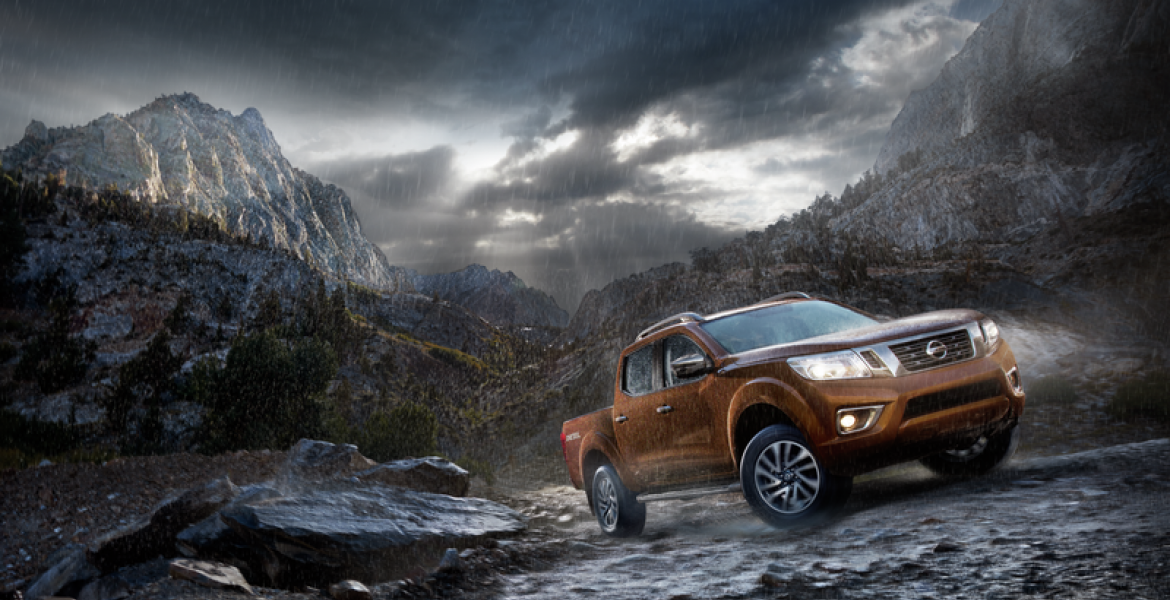 Variants
NAVARA EL A-IVI
Cylinder capacity: 2,488 (cc)
Max. power: 161/3600(Hp/rpm)
Max. torque: 403/2000 (Nm /rpm)
Seating capacity: 5-Seater
Drive System: 2WD
Transmission Type: 7AT with manual mode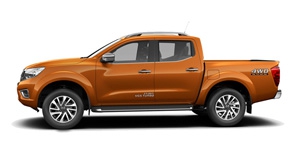 NAVARA VL A-IVI
Cylinder capacity: 2,488 (cc)
Max. power: 188/3600 (Hp/rpm)
Max. torque: 450/2000 (Nm /rpm)
Seating capacity: 5-Seater
Drive System: Part-time 4WD with rotary switch (Shift-on-the-fly)
Transmission Type: 7AT with manual mode
NAVARA EL A-IVI
Cylinder capacity: 2,488 (cc)
Max. power: 161/3600(Hp/rpm)
Max. torque: 403/2000 (Nm /rpm)
Seating capacity: 5-Seater
Drive System: 2WD
Transmission Type: 7AT with manual mode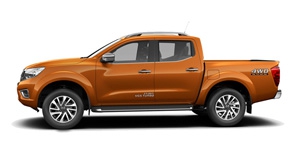 NAVARA VL A-IVI
Cylinder capacity: 2,488 (cc)
Max. power: 188/3600 (Hp/rpm)
Max. torque: 450/2000 (Nm /rpm)
Seating capacity: 5-Seater
Drive System: Part-time 4WD with rotary switch (Shift-on-the-fly)
Transmission Type: 7AT with manual mode
Other technology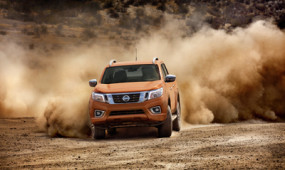 Active Brake Limited Slip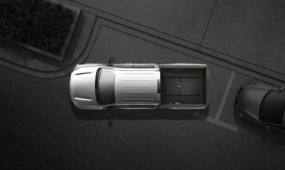 Camera 360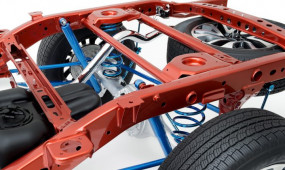 Suspension: Multi link with stabilizer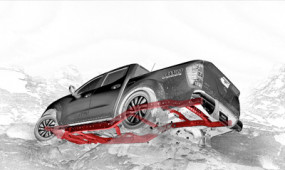 Fully boxed ladder frame