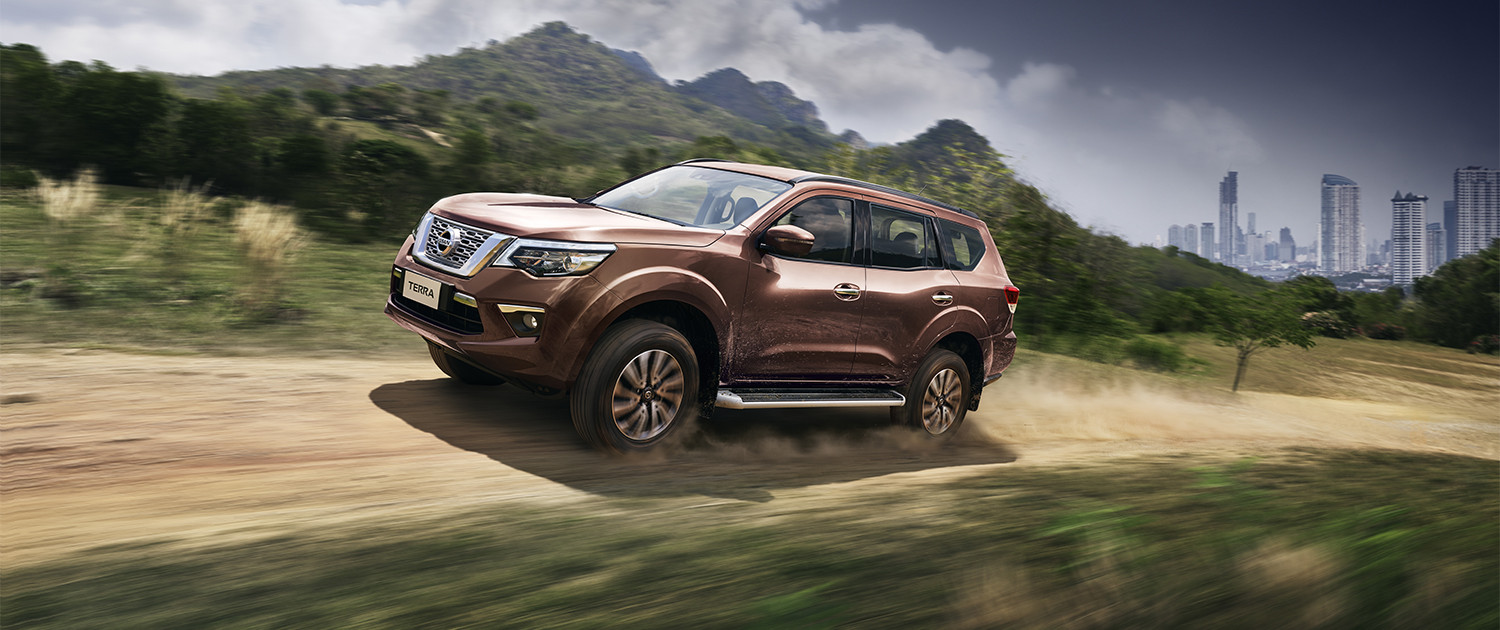 Inheriting the legacy of over 60 years of Nissan SUV development, Nissan Terra is a perfect combination of brand core values and new Intelligent Technology. Nissan Terra is expected to be a great choice which brings customers the confidence to experience in every journey.
The signature V-motion grille flows into the hood through to the front fender, resulting in a smooth and dynamic character line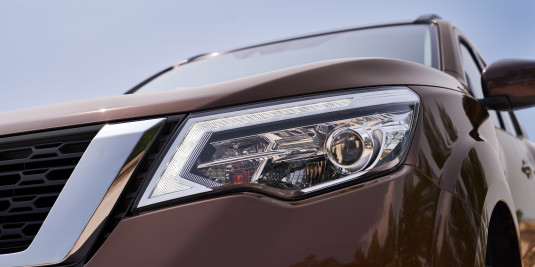 Full LED headlamp and revised signature LED Daytime Running Lights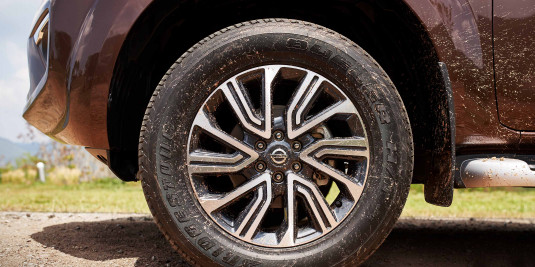 18-inch aluminum alloy, rounding out the upscale look.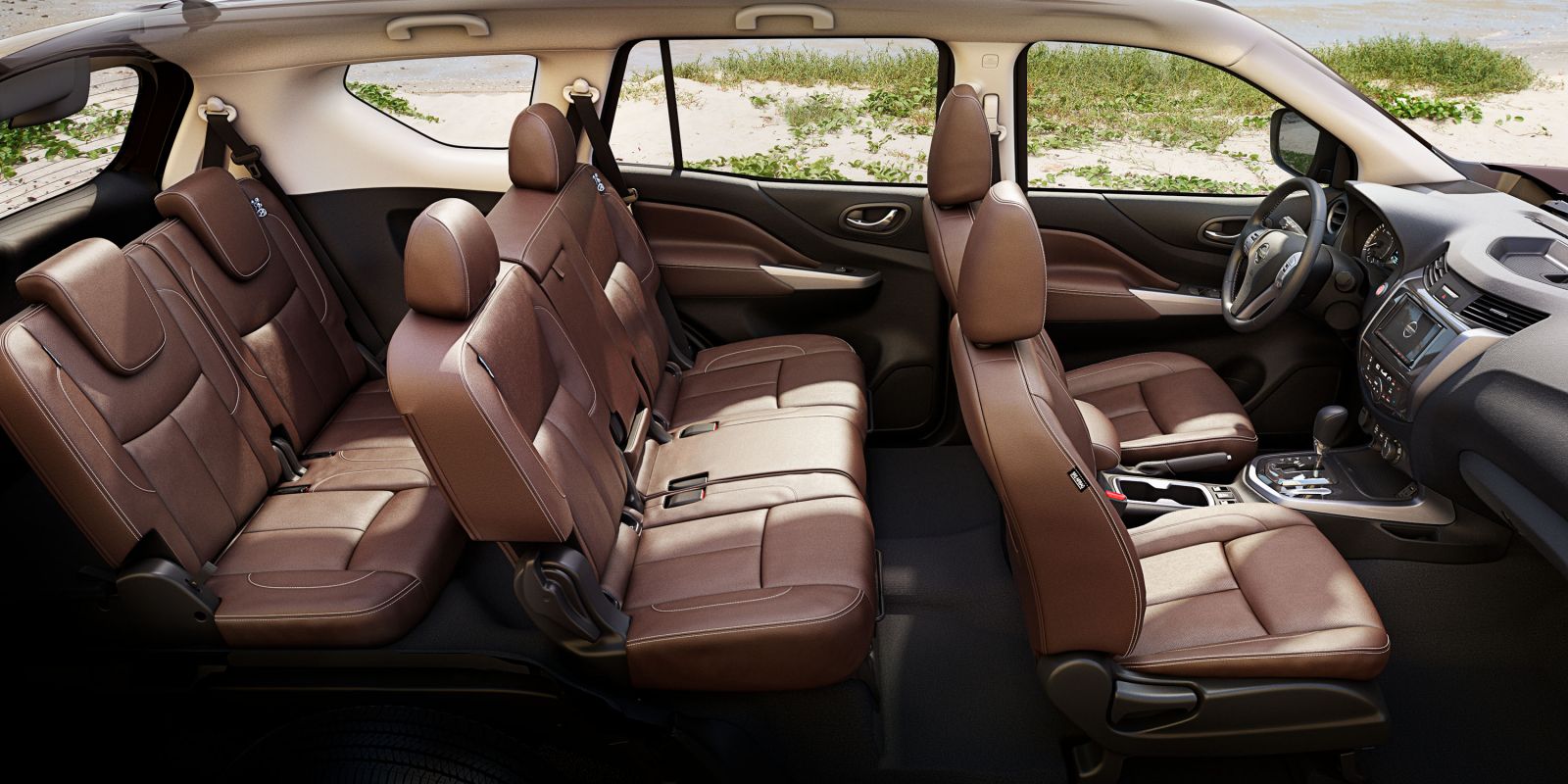 ATTRACTION FROM INTERIOR
The interior of Nissan Terra is the combination of spacious interior, premium features and modern technology, promising to bring emotional journeys to the whole family. Nissan Terra is designed with 7 comfortable seats, third row seat can be folded easily using press button by one touch, equipped with a zero-gravity driver's seat, independent two-zone air conditioning for the front and rear seats.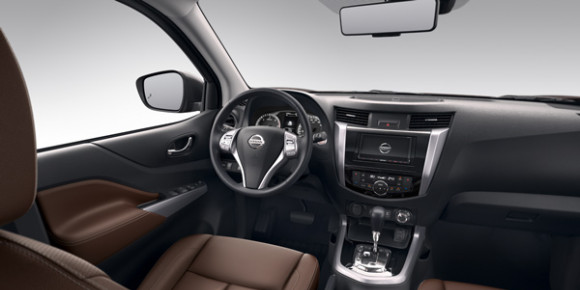 Signature V- Shape steering wheel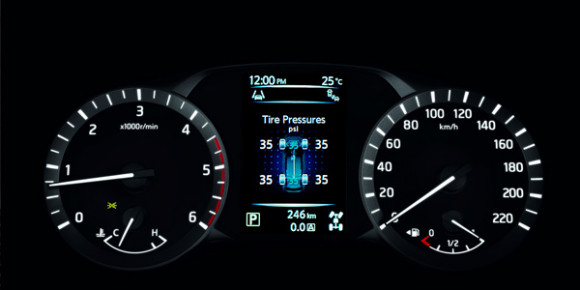 Advanced drive-assist display serves up all the driving information you need in one place.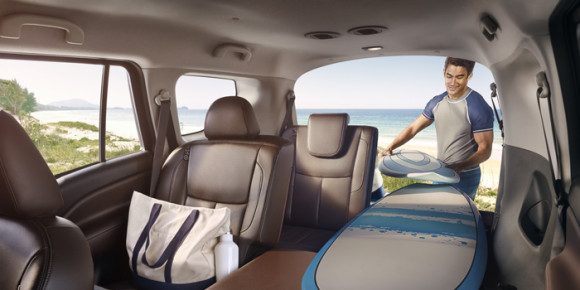 Second and third row seat can be completely folded easily.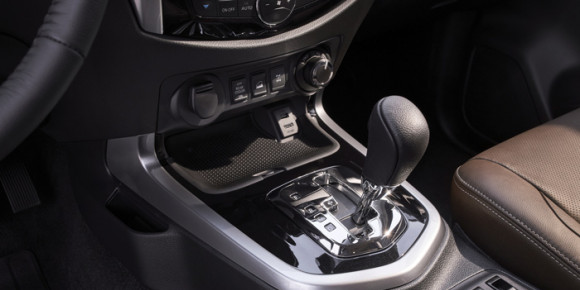 7 speech AT with manual mode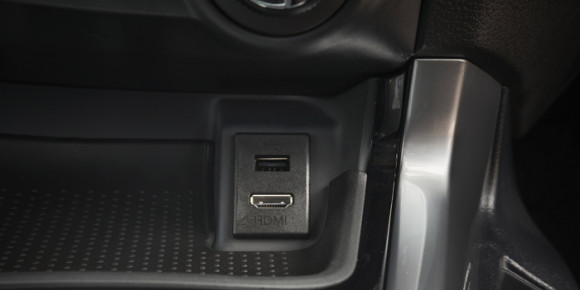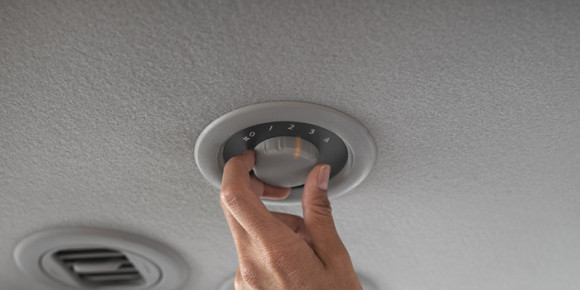 Air-conditioning controls for the rear seats
Designed in "theater style" with comfortable three-row seat