NISSAN TERRA
Nissan Intelligent Mobility
Inheriting the legacy of over 60 years of Nissan SUV development, Nissan Terra is a perfect combination of brand core values and innovative technology, allowing owners to drive with confidence and also represents the "Nissan Intelligent Mobility" message of the brand. Possessing many outstanding technologies and safety features, Nissan Terra is expected to excite customers in every journey.
Attractive exterior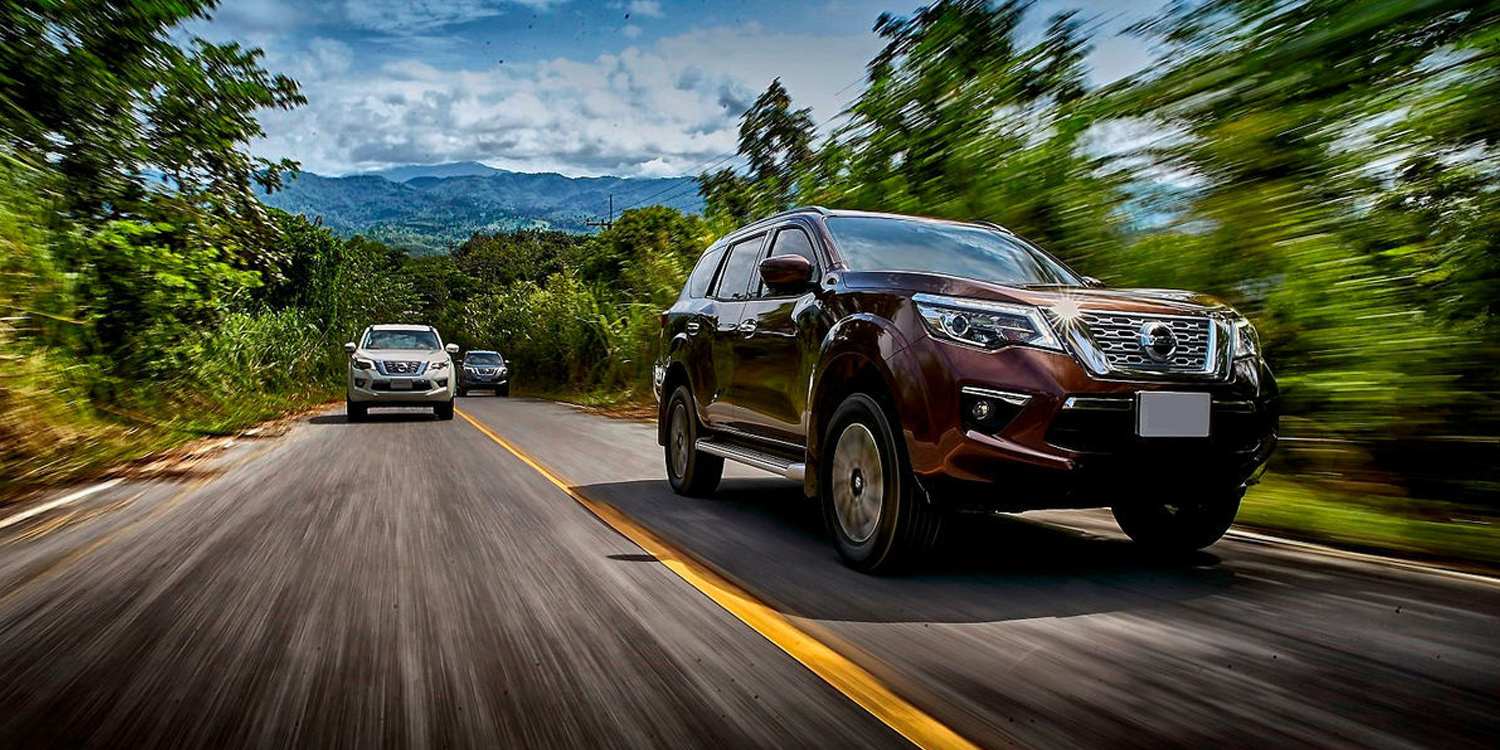 Nissan Intelligent mobility
Nissan Intelligent Mobility transforms your car from a machine into a true companion. Your journey will be more confident, connected and fun than ever.
NISSAN TERRA TECHNOLOGY
Being equipped with "Nissan Intelligent Mobility", Nissan Terra redefines how we move by giving the Intelligent Driving that permits driver to drive with greater confidence, excitement and connection to the world around. By this way, Nissan Terra is transformed to be a close companion that makes your driving experience more joyful. Spear-headed by Nissan's Safety Shield advanced safety technologies including Lane Departure Warning, Blind Spot -Warning, Intelligent Around View Monitor with Moving Object Detection, Advanced Drive-Assist, etc…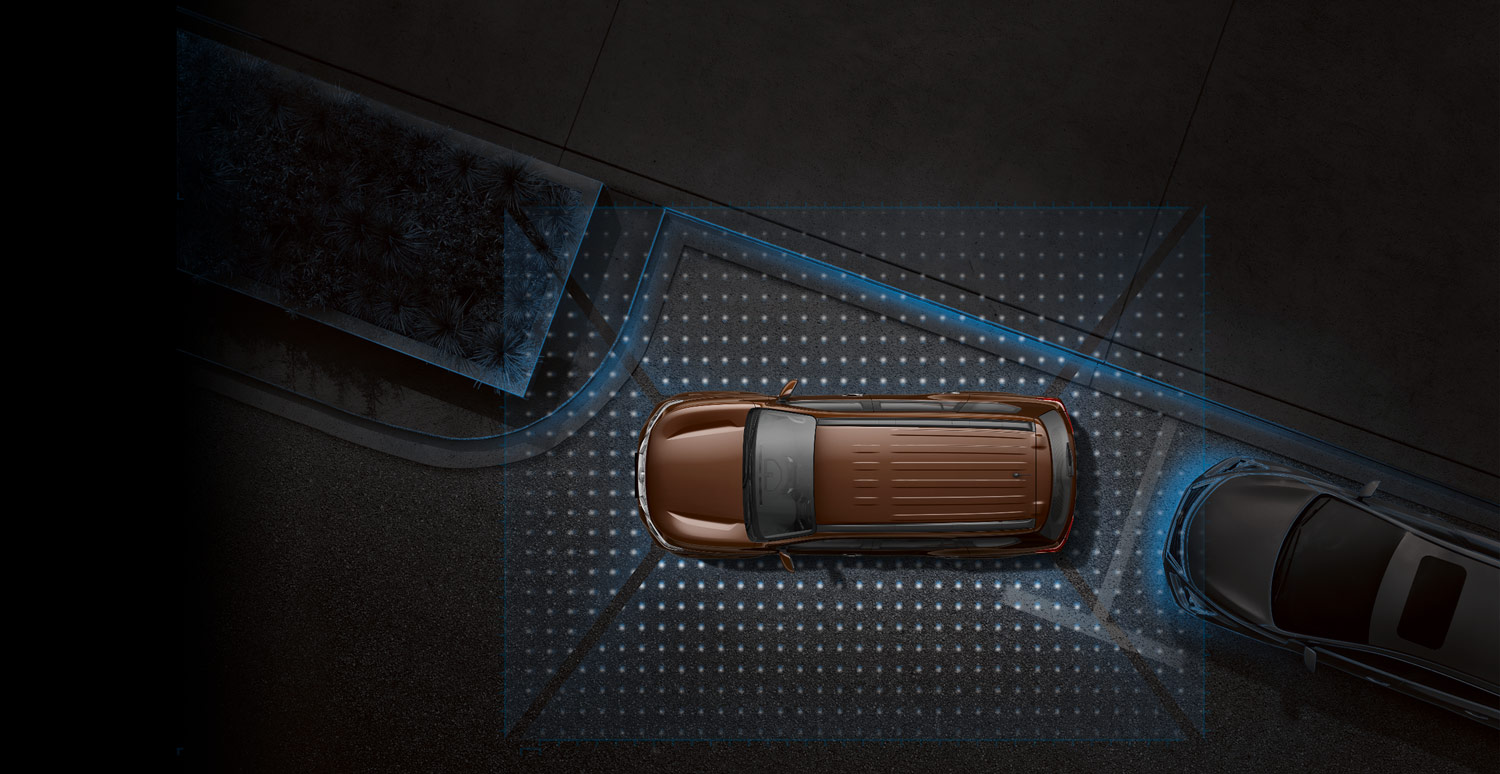 CAMERA 360
This system gives drivers a complete view of all angles around the vehicle to easily navigate through tight areas. This is possible through a camera mounted above the vehicle, helping drivers move or park in the small area with confidence.


LANE DEPARTURE WARNING (LDW)
This system warns drivers with audio and visual signals on the dashboard when the car is unintentionally drifting out of a lane


BLIND SPOT WARNING (BSW)
The system recognizes when another vehicle is traveling in the driver's blind spot and signals its presence using indicator lights.


MOVING OBJECT DETECTION (MOD)
The Moving Object Detection (MOD) monitors and alerts the driver to any moving objects or people. The system uses cameras to detect moving objects when parking or slowly maneuvering.


DRIVING MODE
Nissan Terra gives the driver the choice between 2WD and 4H to go from maximum fuel efficiency on the highway to serious adverse weather capability on command. When the driving conditions turn really rough, the driver could switch to 4LO and count on this capable system getting you to your destination.


HILL-START ASSIST
Tracking hilly terrain? Do it comfortably and confidently with Hill-Start Assist, which helps keep you from rolling backwards when accelerating on an incline from a stop.


HILL-DESCENT CONTROL (HDC)
Make easy work of tricky, loose-surface descents. Whether you're travelling forwards or backwards, Hill-Descent Control helps you stay at a steady with light braking, so you remain in control on steep grades.
ATTRACTIVE EXTERIOR
Nissan Terra impresses with its strong & eye-catching appearance: V-motion grille gives it a seamless, dynamic look the front; "boomerang" LED headlamps; sporty rear side; 18-inch alloy wheels and completing the vehicle's exterior is a sleek roof-line flows the front fender to the rear, designed to create a powerful and sharper appearance.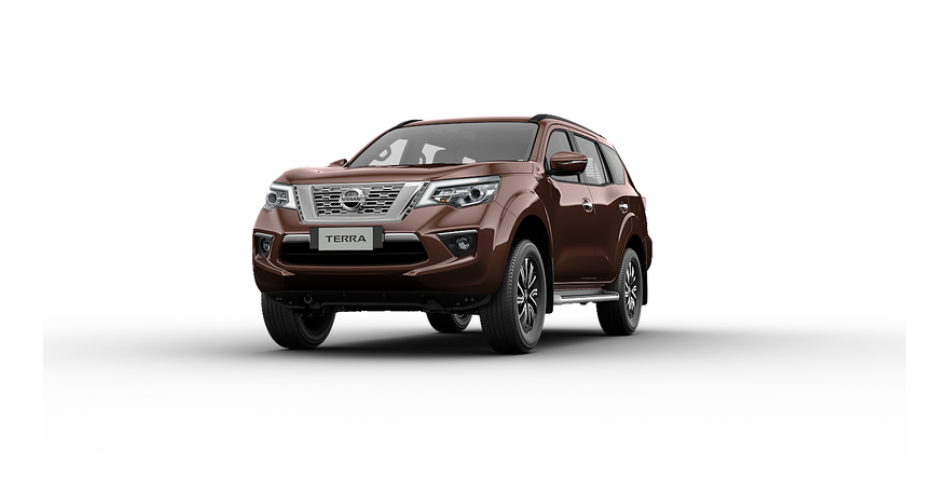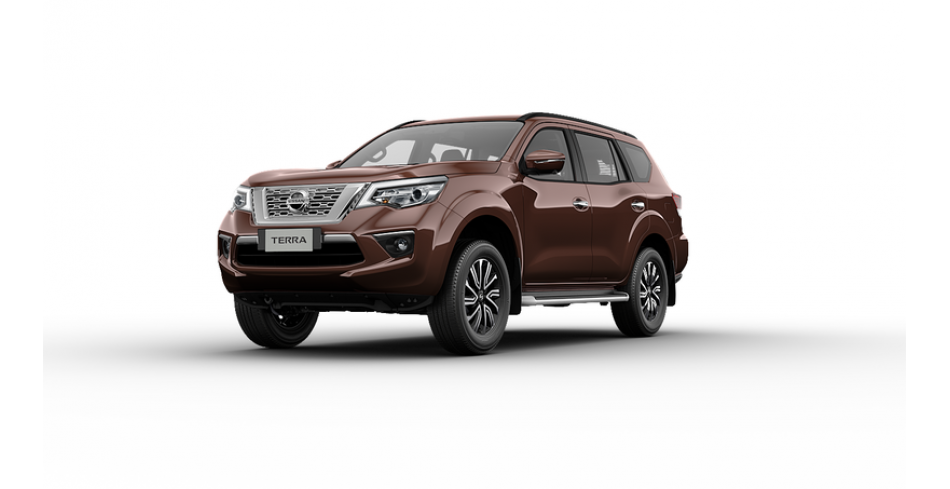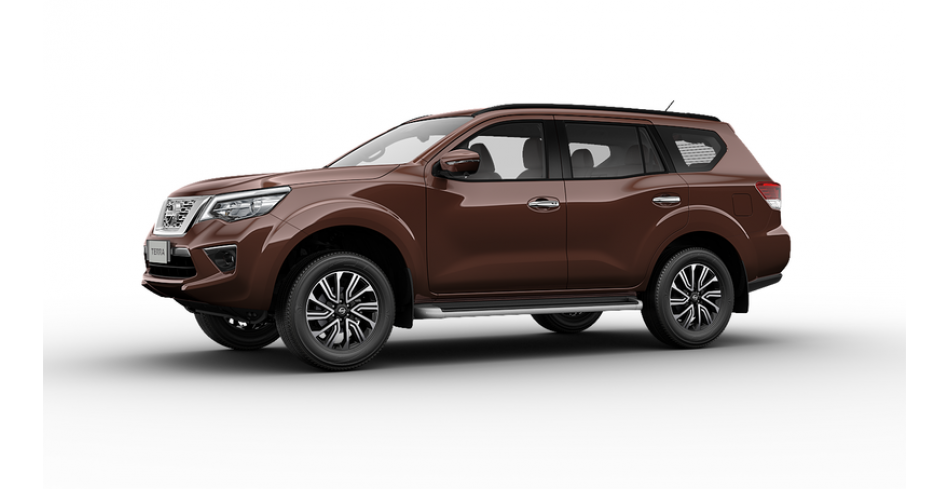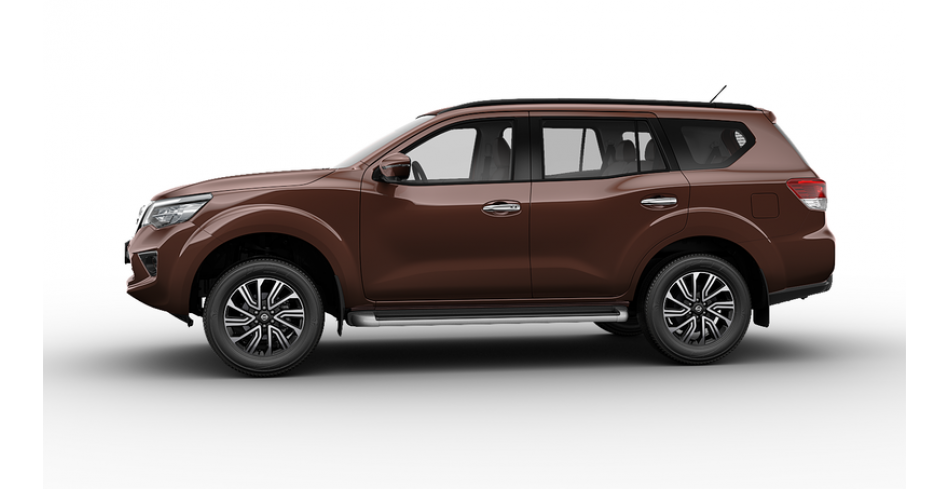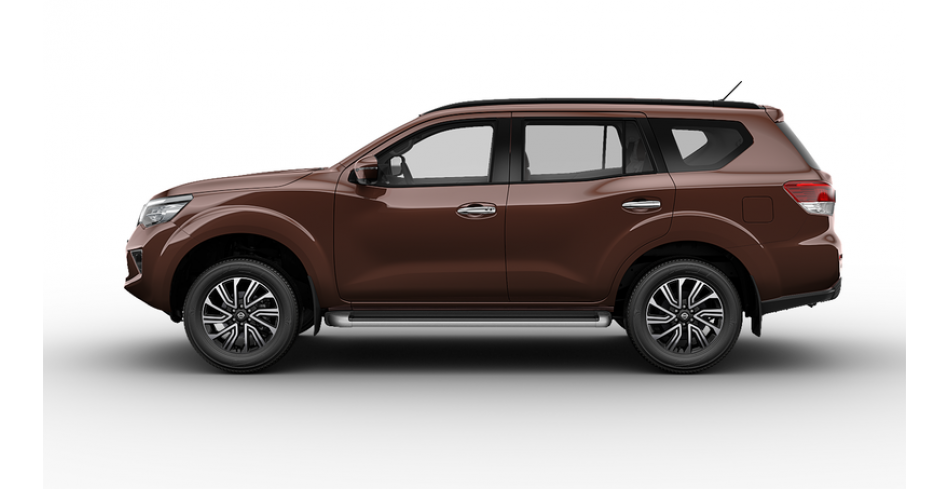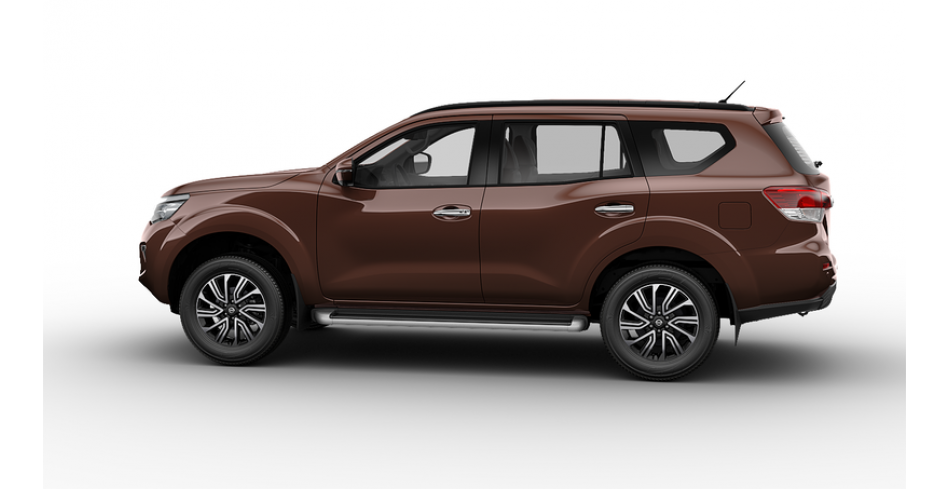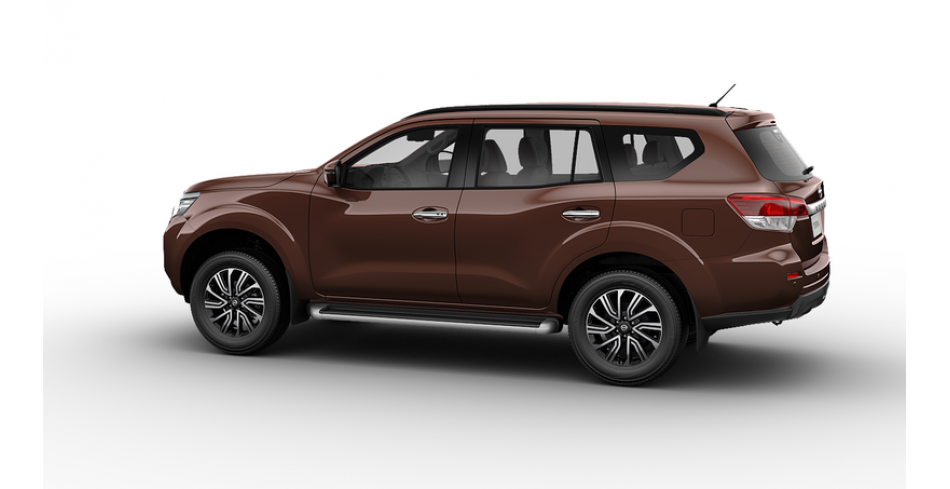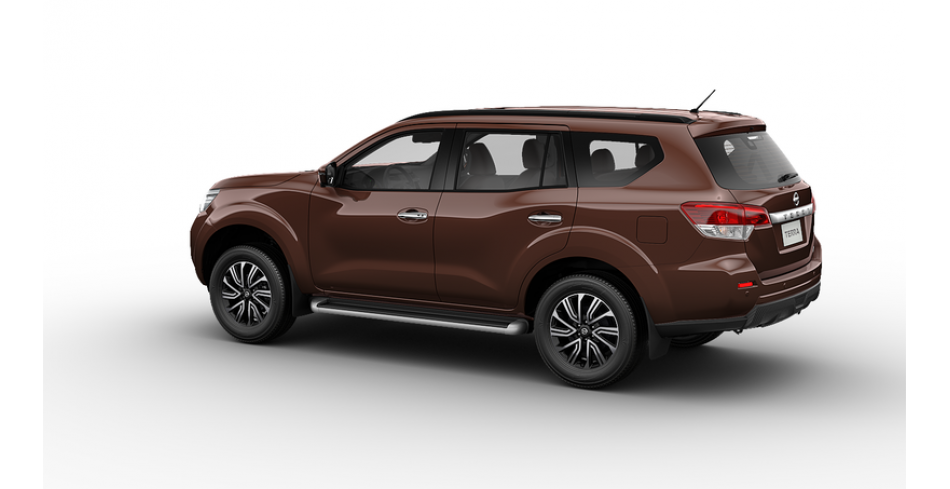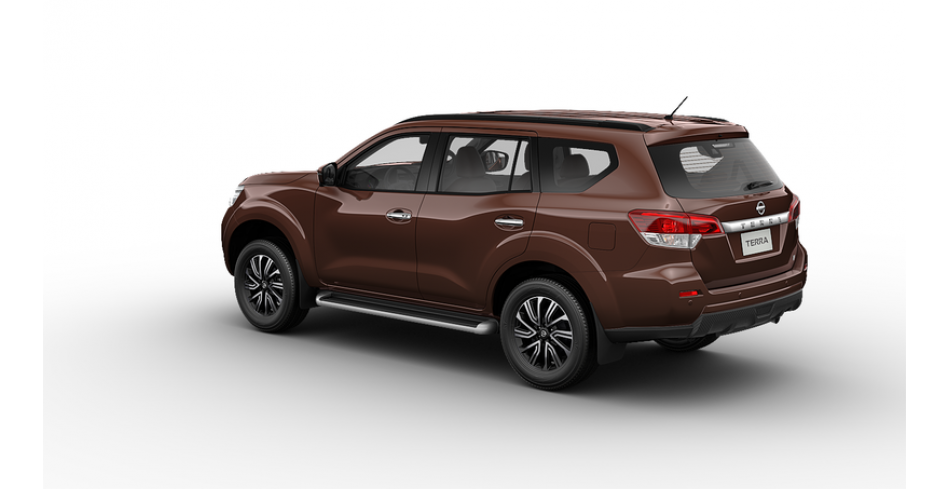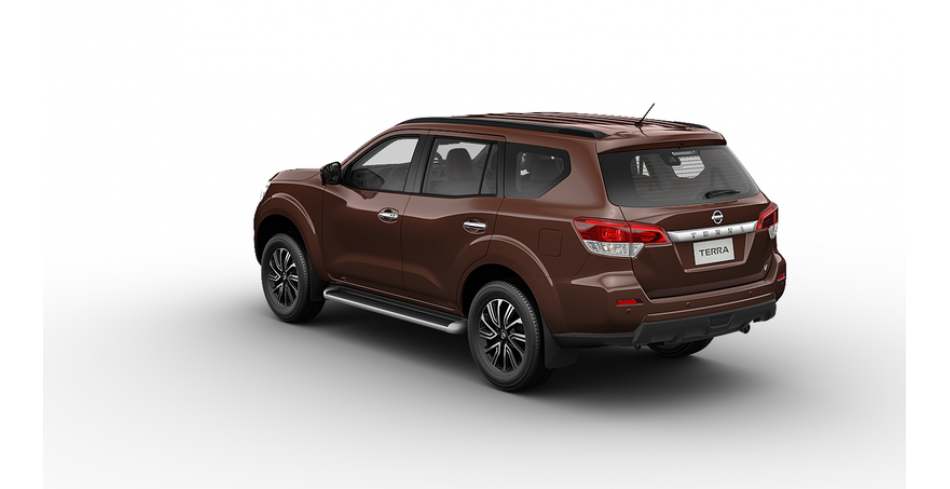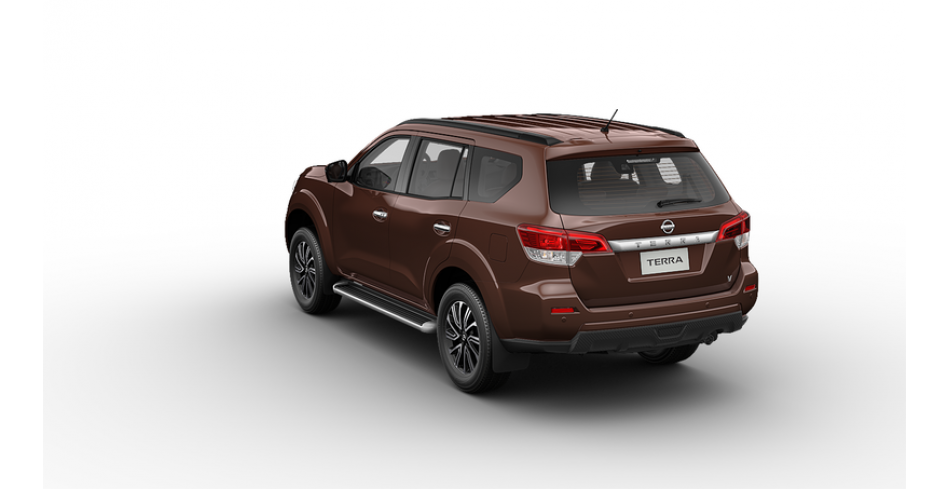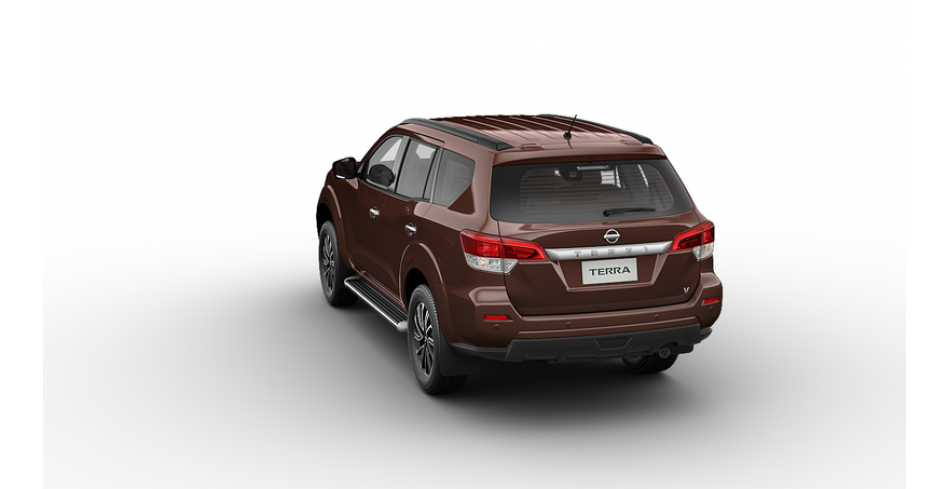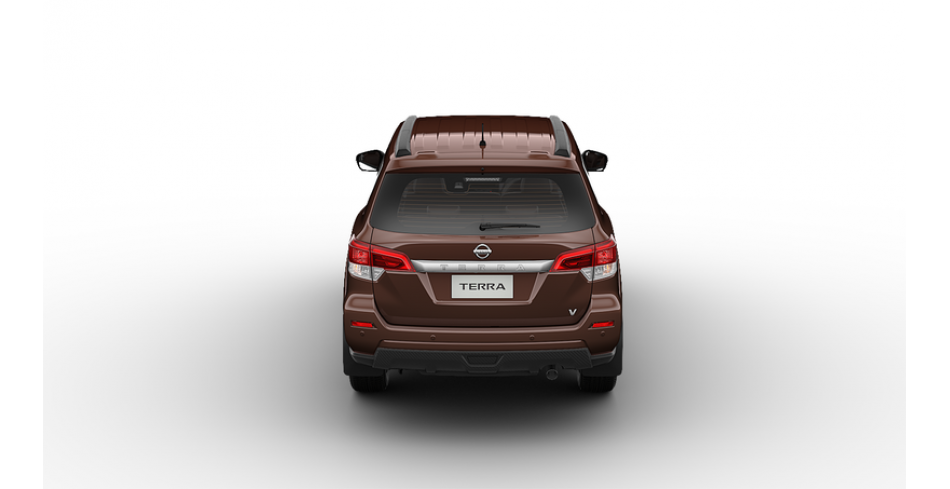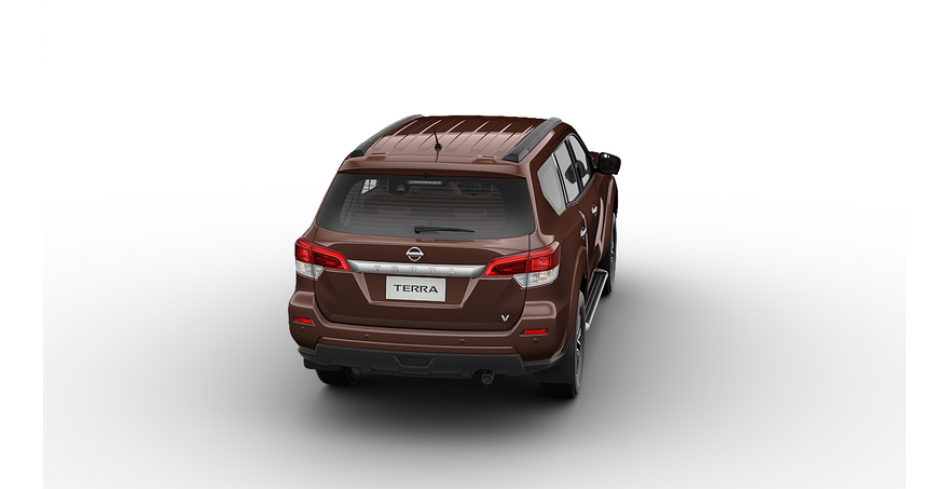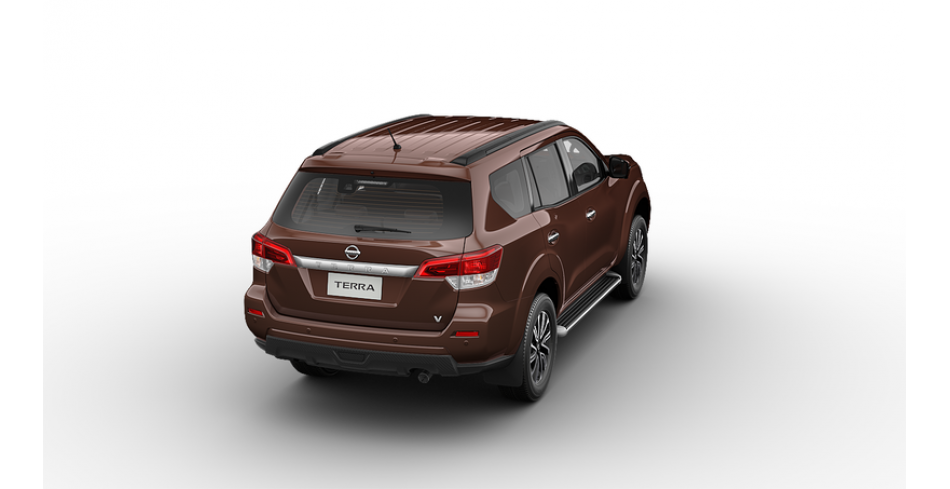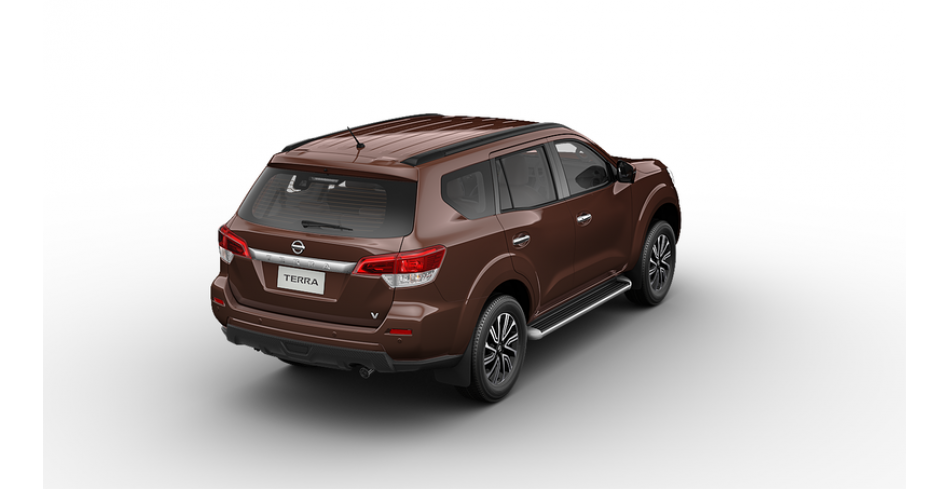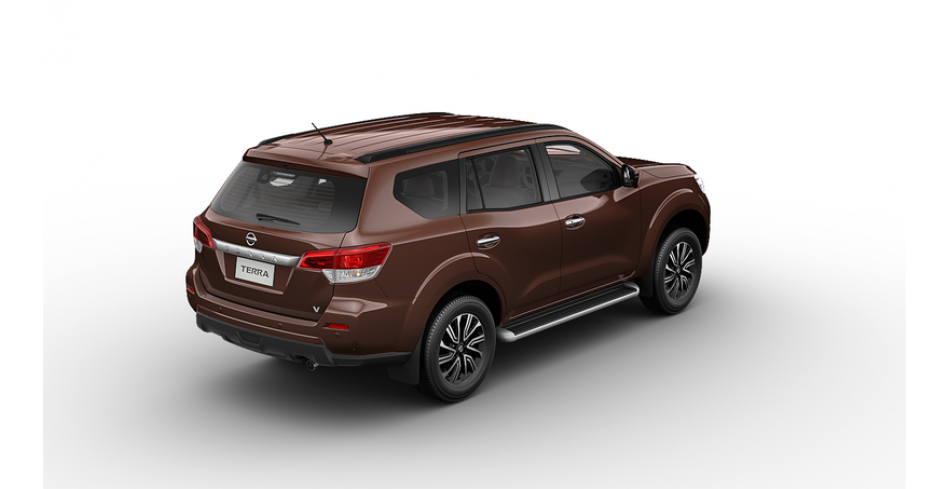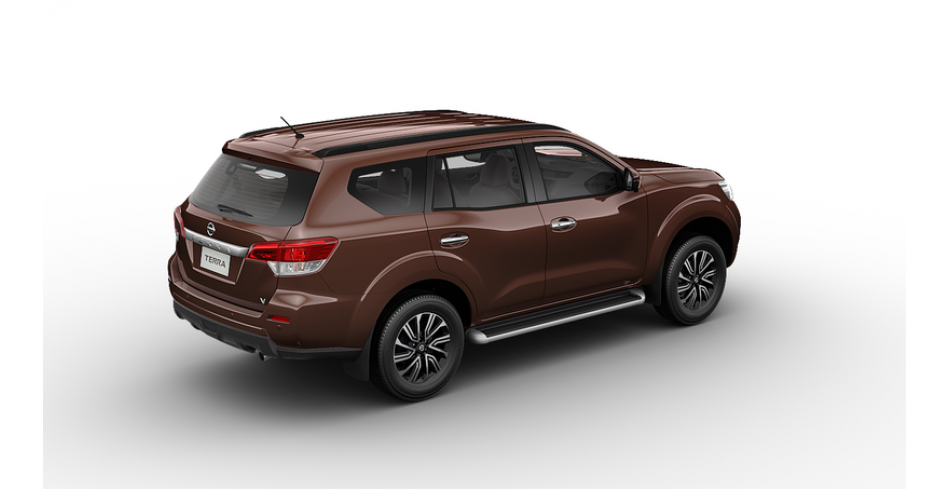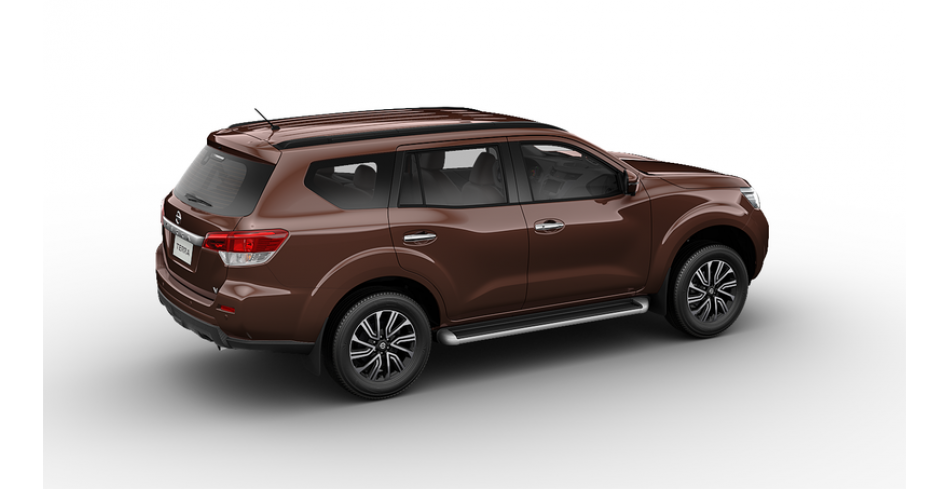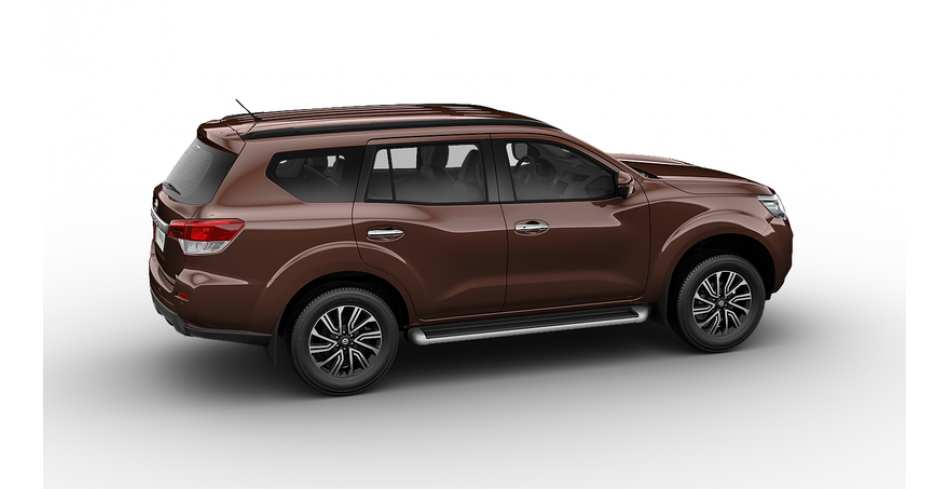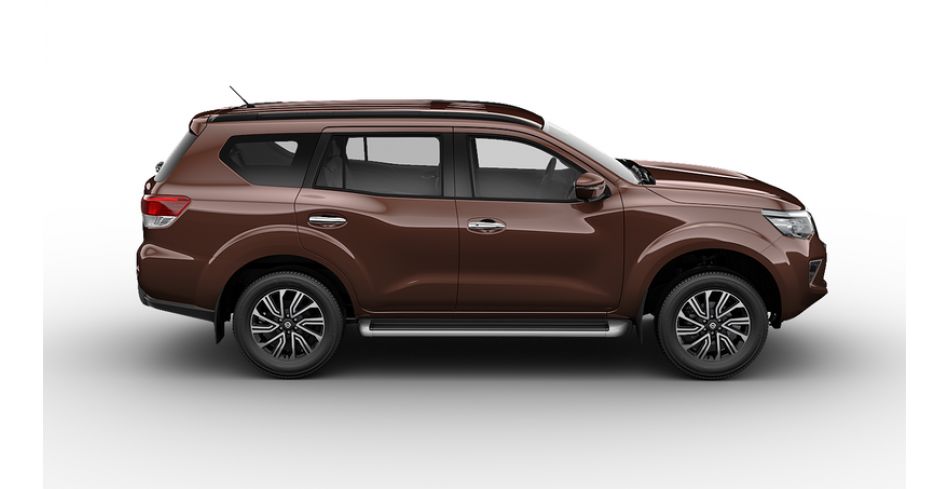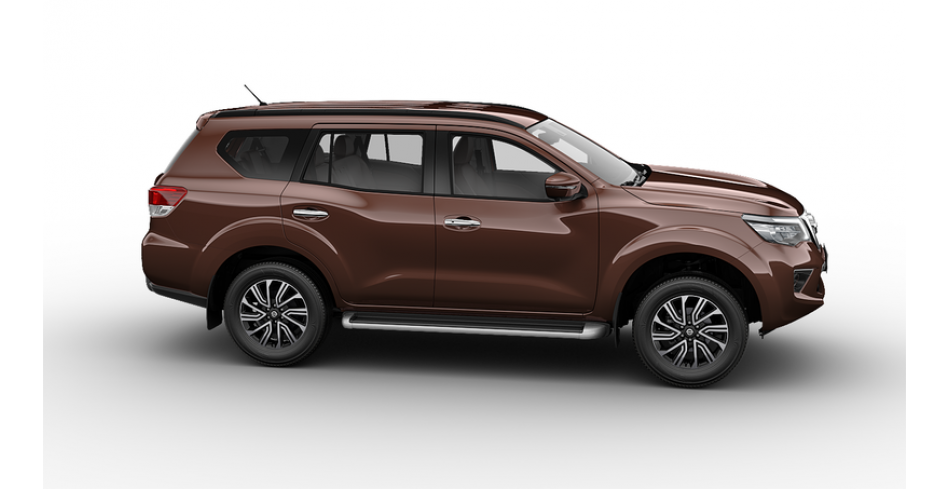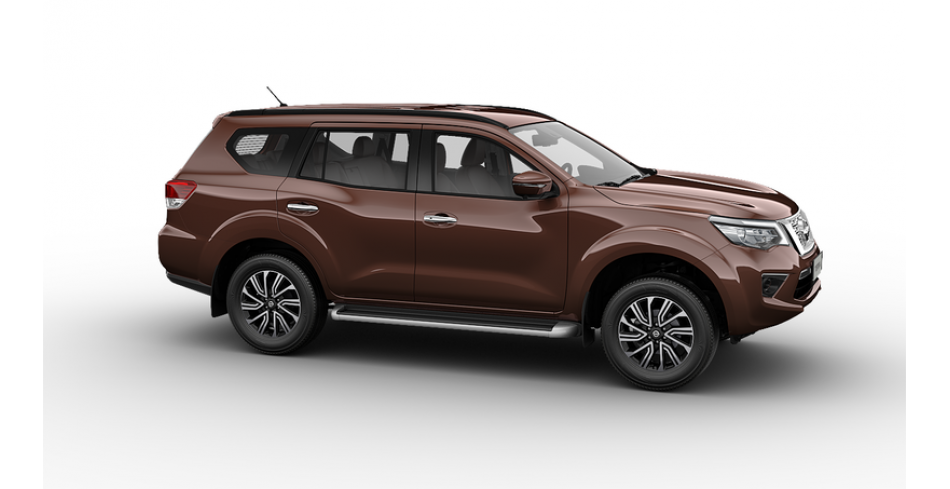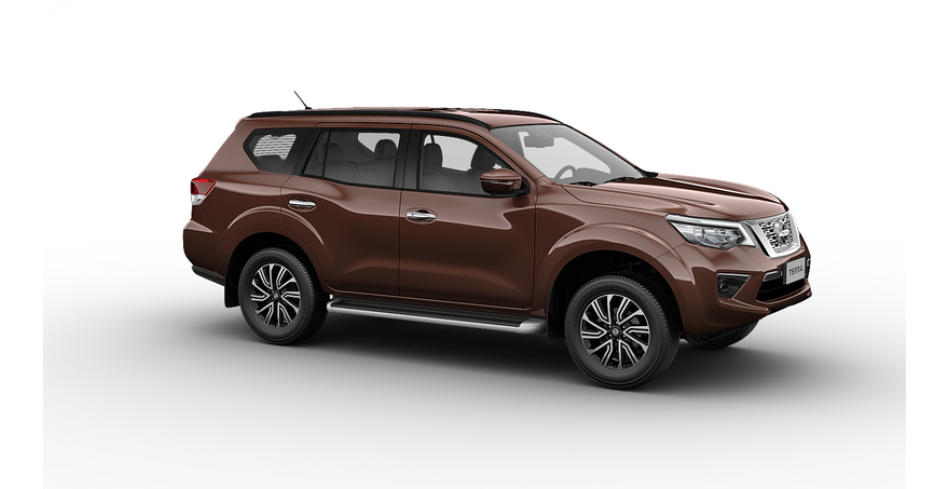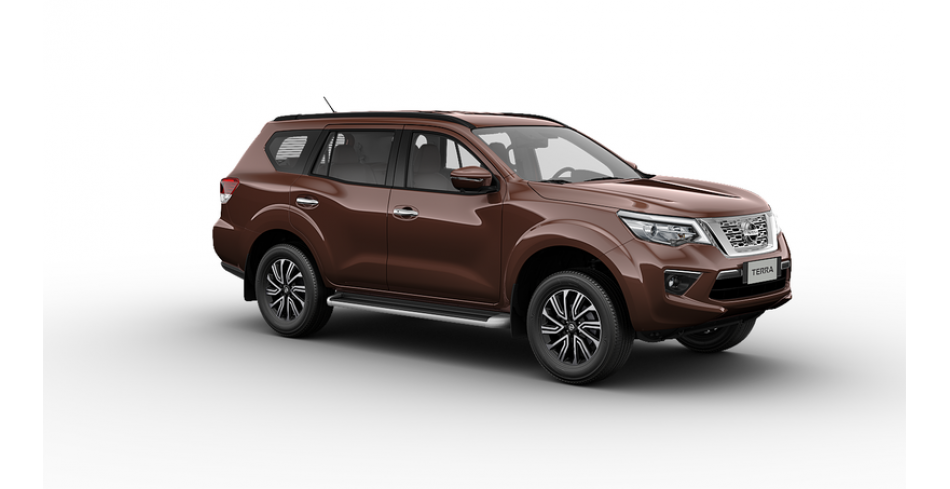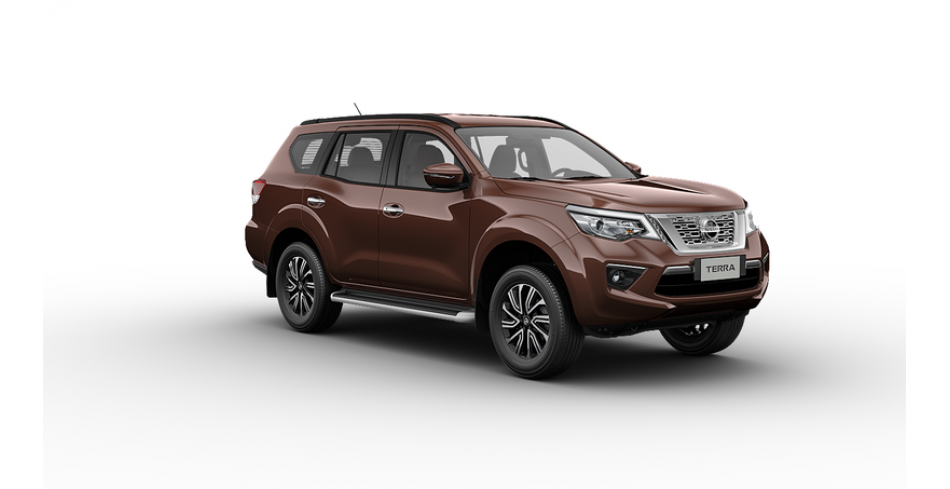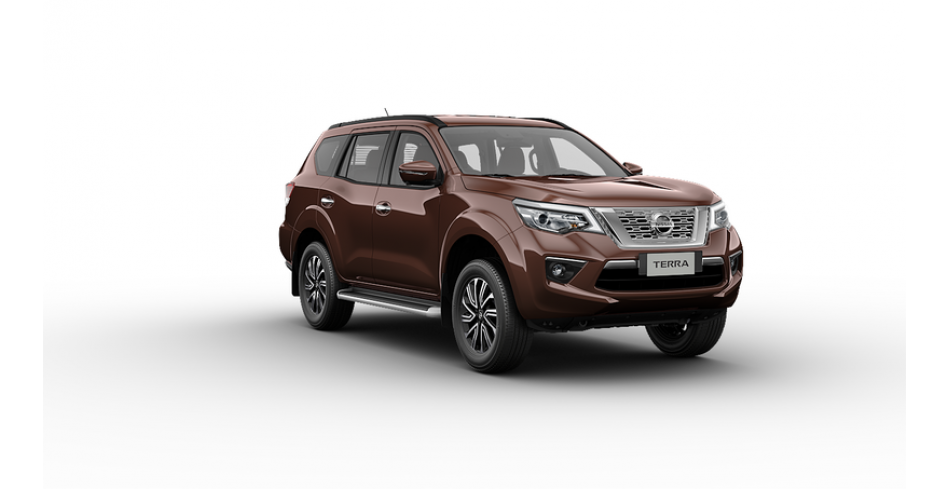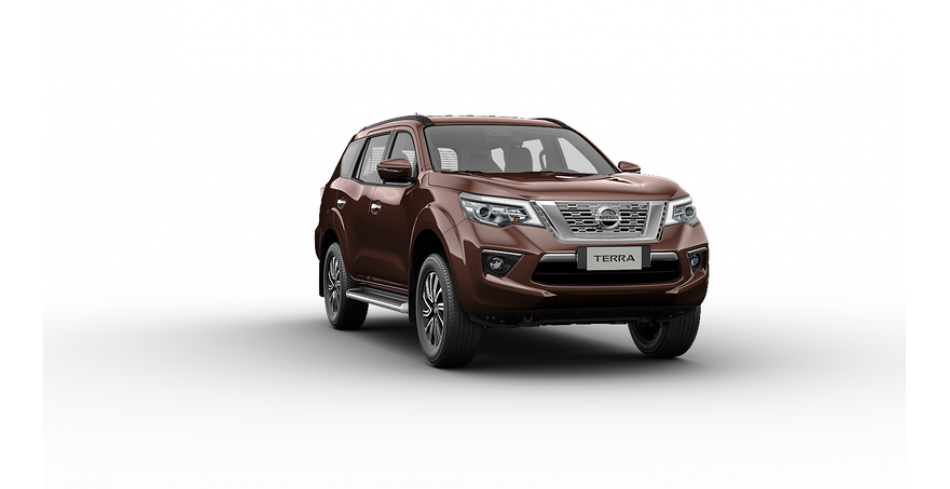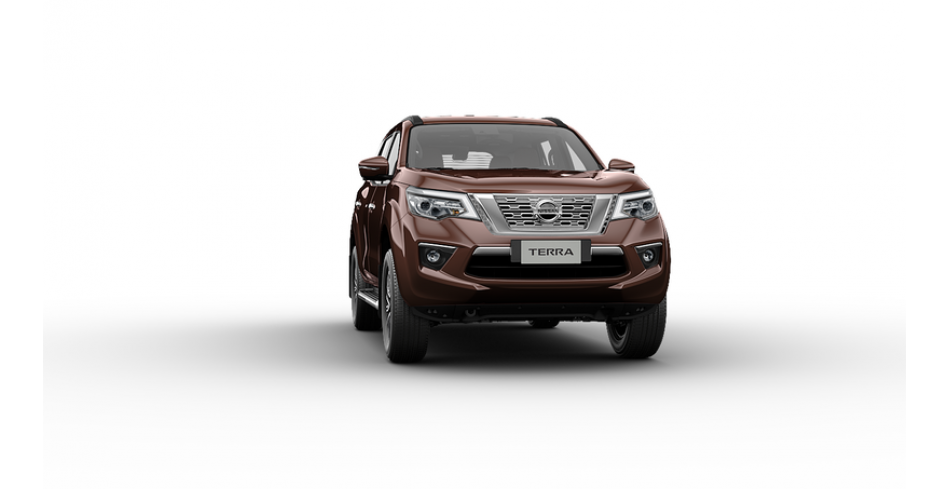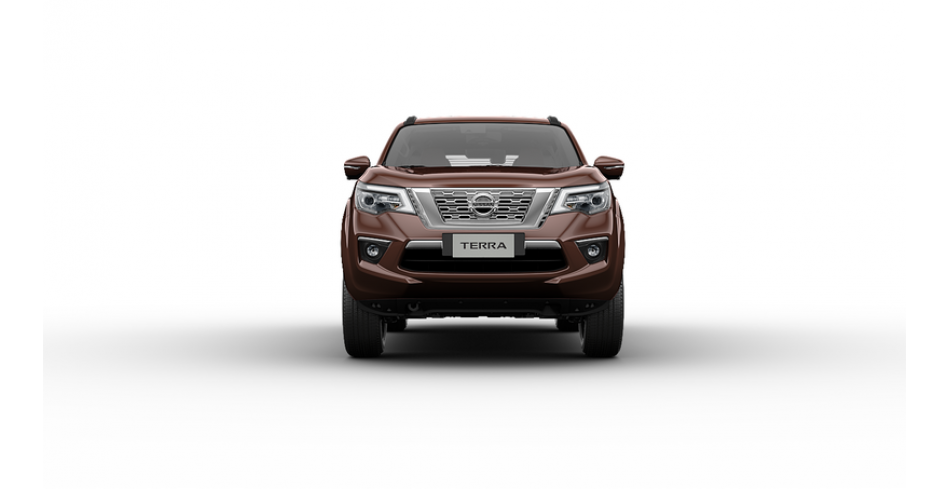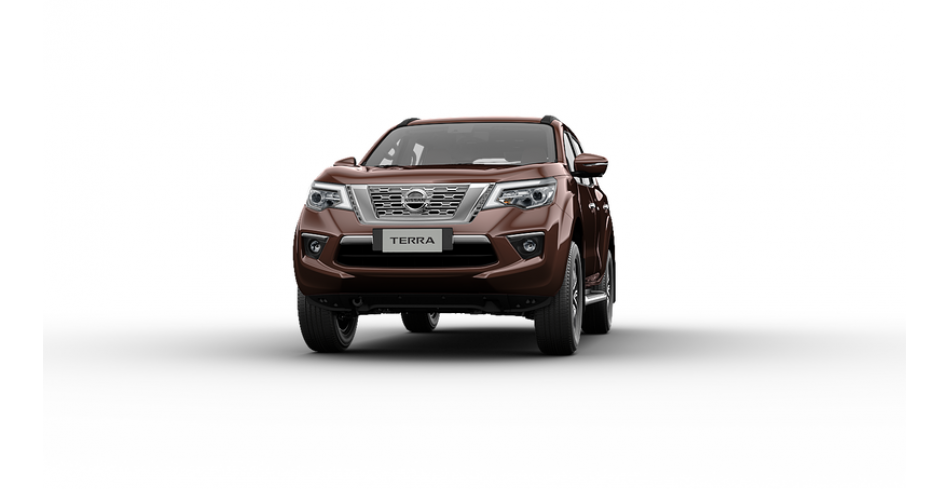 3D image
Outstanding interior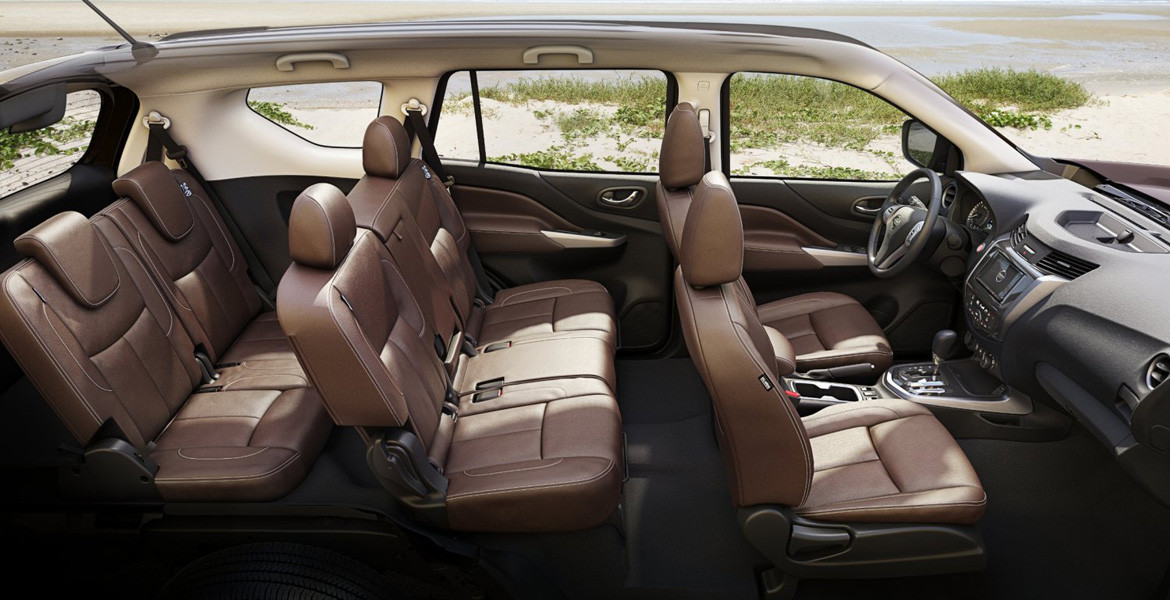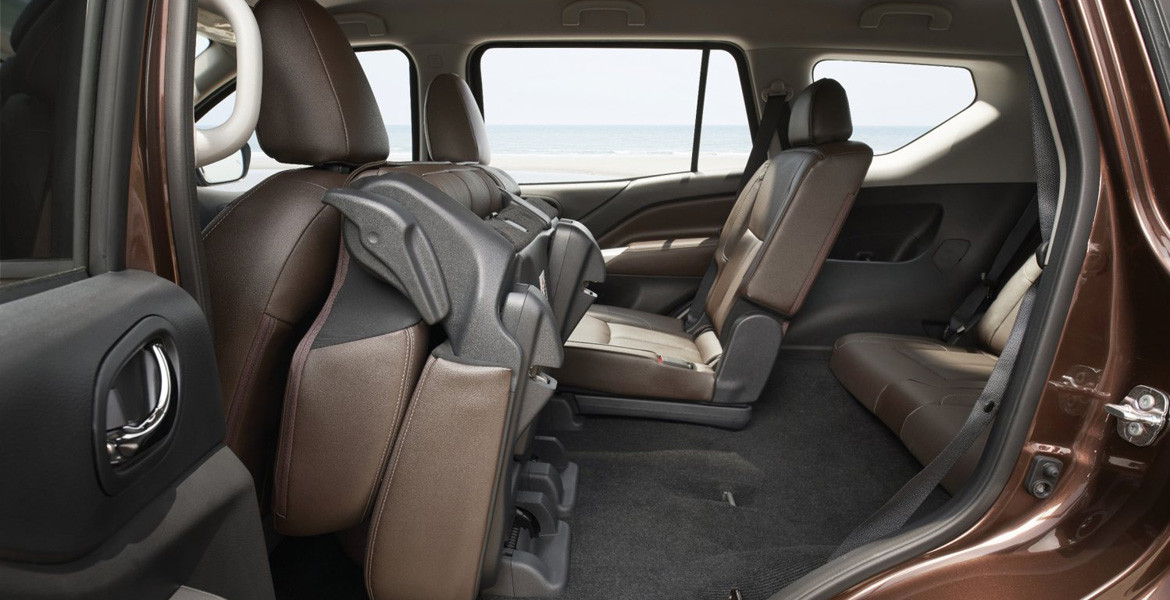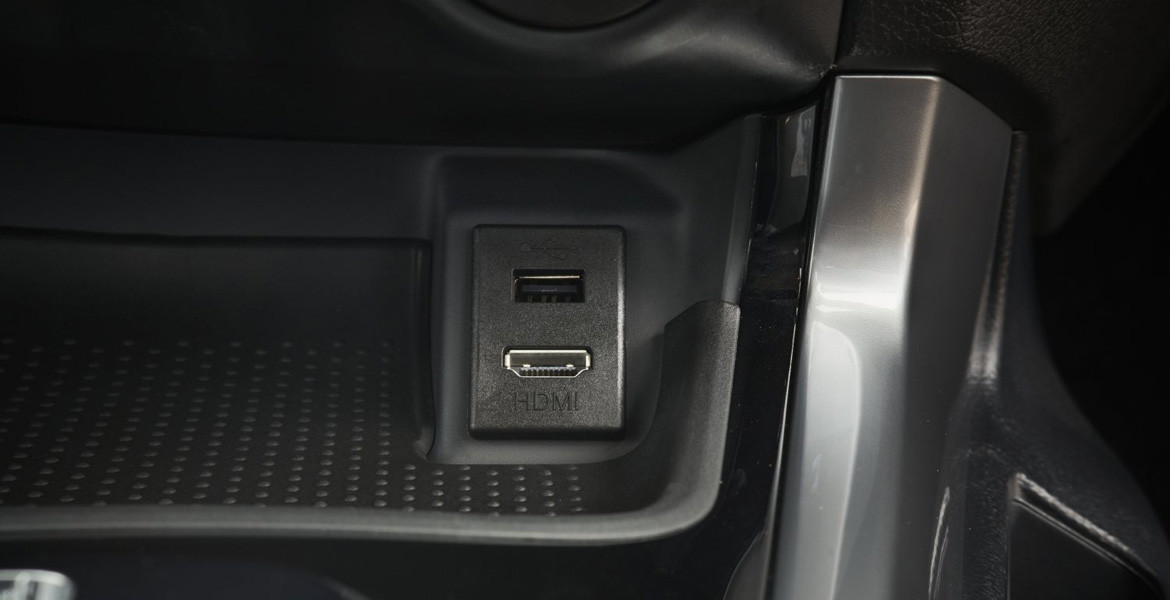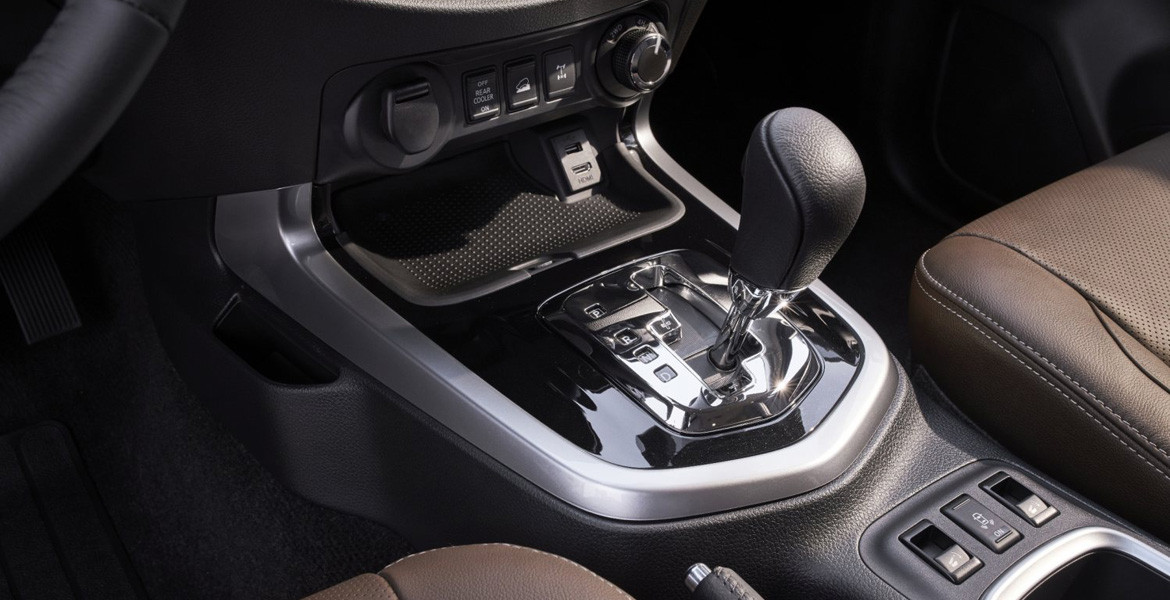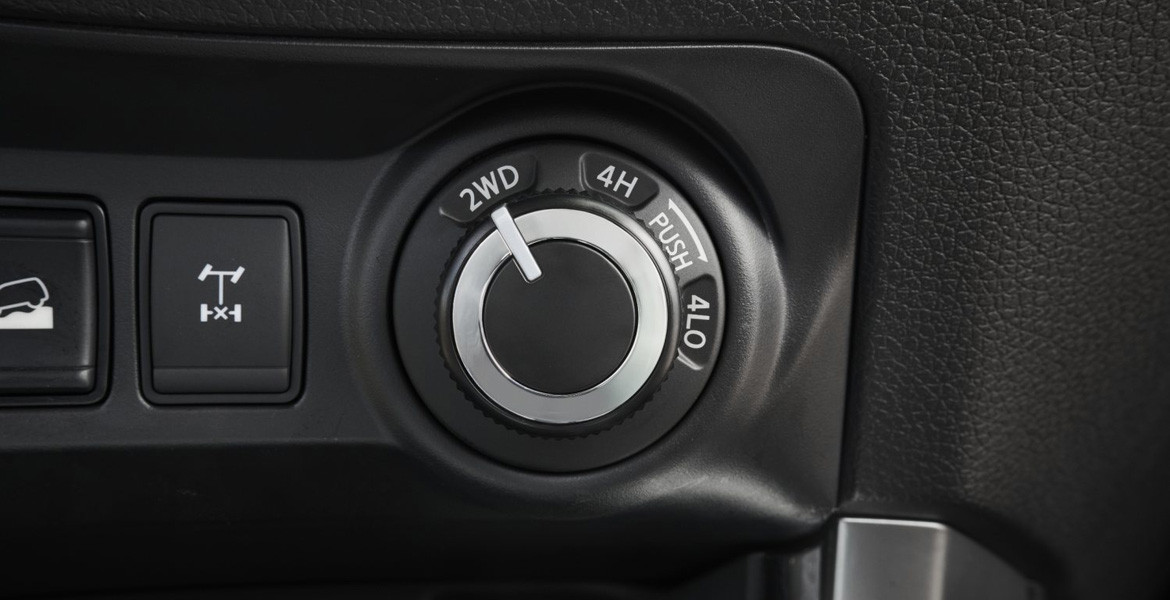 The interior of Nissan Terra is the combination of spacious interior, premium features and modern technology, promising to bring emotional journeys to the whole family. Nissan Terra is designed with 7 comfortable seats, third row seat can be folded easily using press button by one touch, equipped with a zero-gravity drivers seat, independent two-zone air conditioning for the front and rear seats.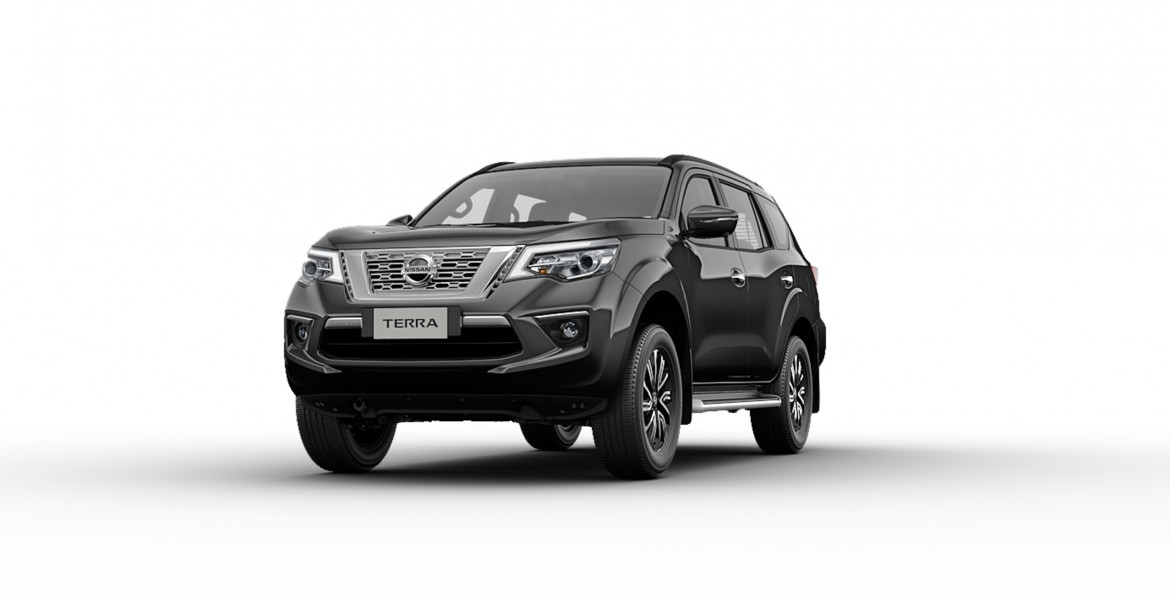 Variants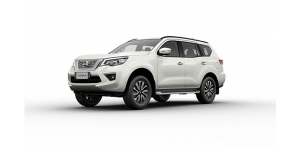 TERRA 2.5L V 4WD 7AT
Cylinder capacity: 2,488 (cc)
Max. power: 169/6000 (Hp/rpm)
Max. torque: 241/4000 (Nm /rpm)
Seating capacity: 7-Seater
Drive System: 4WD Transfer Select Switch
Transmission Type: 7-Speed AT with Manual Mode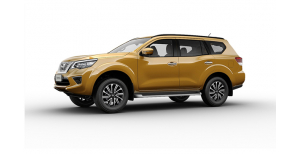 TERRA 2.5L E 2WD 7AT
Cylinder capacity: 2,488 (cc)
Max. power: 169/6000 (Hp/rpm)
Max. torque: 241/4000 (Nm /rpm)
Seating capacity: 7-Seater
Drive System: 2WD
Transmission Type: 7-Speed AT with Manual Mode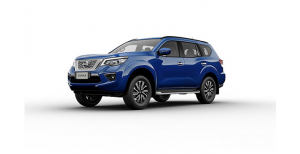 TERRA 2.5L S 2WD 6MT
Cylinder capacity: 2,488 (cc)
Max. power: 188/6000 (Hp/rpm)
Max. torque: 450/2000 (Nm /rpm)
Seating capacity: 7-Seater
Drive System: 2WD
Transmission Type: 6-Speed MT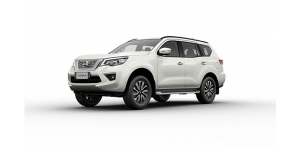 TERRA 2.5L V 4WD 7AT
Cylinder capacity: 2,488 (cc)
Max. power: 169/6000 (Hp/rpm)
Max. torque: 241/4000 (Nm /rpm)
Seating capacity: 7-Seater
Drive System: 4WD Transfer Select Switch
Transmission Type: 7-Speed AT with Manual Mode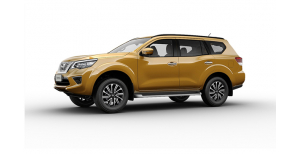 TERRA 2.5L E 2WD 7AT
Cylinder capacity: 2,488 (cc)
Max. power: 169/6000 (Hp/rpm)
Max. torque: 241/4000 (Nm /rpm)
Seating capacity: 7-Seater
Drive System: 2WD
Transmission Type: 7-Speed AT with Manual Mode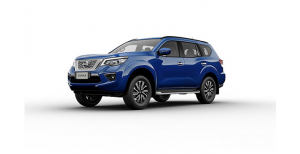 TERRA 2.5L S 2WD 6MT
Cylinder capacity: 2,488 (cc)
Max. power: 188/6000 (Hp/rpm)
Max. torque: 450/2000 (Nm /rpm)
Seating capacity: 7-Seater
Drive System: 2WD
Transmission Type: 6-Speed MT