9X owners traveled around Vietnam with Nissan Navara EL
Wander across Vietnam, having spent more than 140,000 kilometers of all terrain the mountain forests in the charming Northwest to the romantic coastal road of Phan Thiet - Bau Trang. once my companion disappointed me. The owner of the Nissan Navara pickup truck has enjoyed all kinds of life, satisfied with the passion of youth and especially proud of the companion ... Nissan Navara.
Talking about the Nissan Navara pickup, there will probably be many people saying that this car is too dry, the design is not as polished as the Ranger or Triton. But there will also be many customers who will tell you that the better a Nissan Navara looks, the more it has its own charm.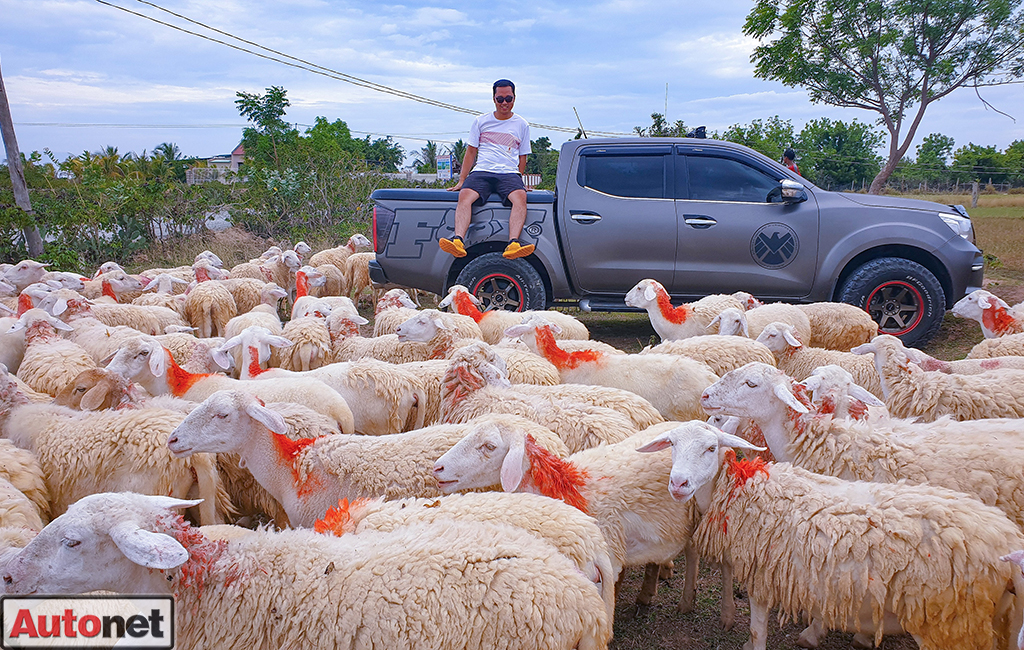 It is a little sporty, a bit of a defense, but also the true play quality of a "buffalo plow". Therefore, Nissan Navara is always won by many customers with a personality that is not too flashy, showing off the choice of a reliable companion, practicality and versatility has always been Navara's strength. That was the first impression of Thanh Le - an owner of a pretty good EL version Navara that we had the opportunity to meet, young, but in the car playing world in Saigon, he also has a reputation for tolerance. as well as owning a few other luxury cars.
Thanh said, if you can ignore the sophisticated and demanding beauty, the "shiny" equipment for the pickup model, which is "plow truck", the Navara with enough equipment. . Although the headlights use Halogen bulbs with large lenses are also a bit poor. But the beauty of the "poor" equipment is for the owner to satisfy the "degree" of the car, but having the car is like being addicted and never enough! Like headlights! It's as easy as eating candy, spending a few million dong for a set of lights to tear through the night and still ensure a valid circulation.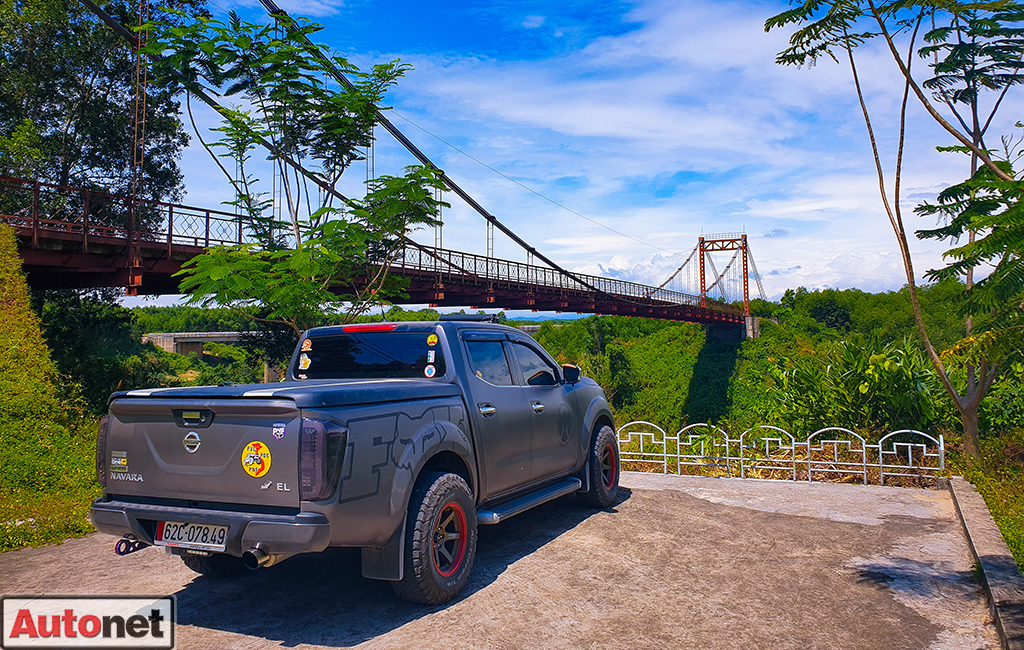 Not to mention, shock absorbers, reinforced bracing bars, sports trunks, interior ... and many other interesting things that car builders have a preference for pickup trucks in Vietnam. And yet, people who play pickup trucks often buy them to remove most of the zin equipment to satisfy their individuality, so that modest equipment is accidentally a favorite point of customers for Navara, because of the initial cost The initial investment to buy a car is quite comfortable, which can vary a few tens to hundreds of million dong compared to other competitors in the same segment. Taking that money to satisfy my passion is also a good idea, only extreme but happy because it is my idea quality!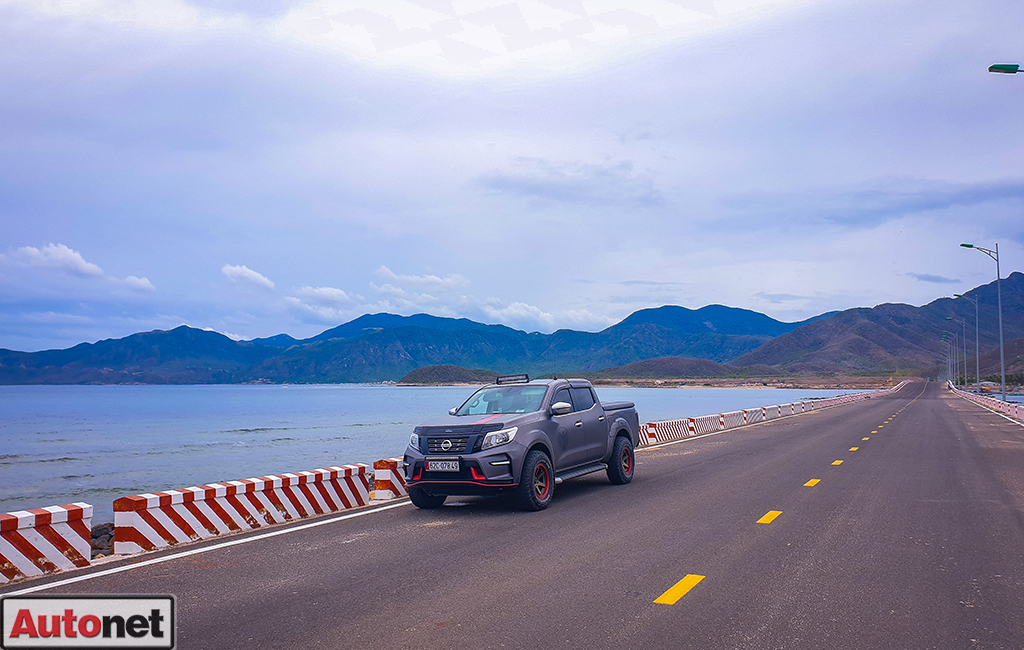 So why is Thanh proud and loving Navara ?! Thanh Le is a young man, can be said to be very young at the age of 9X with a passion to move, like to conquer and live freely like a youth. Also a person with background knowledge of cars, contact with cars very early, so this guy chose Nissan Navara for many reasons after careful research.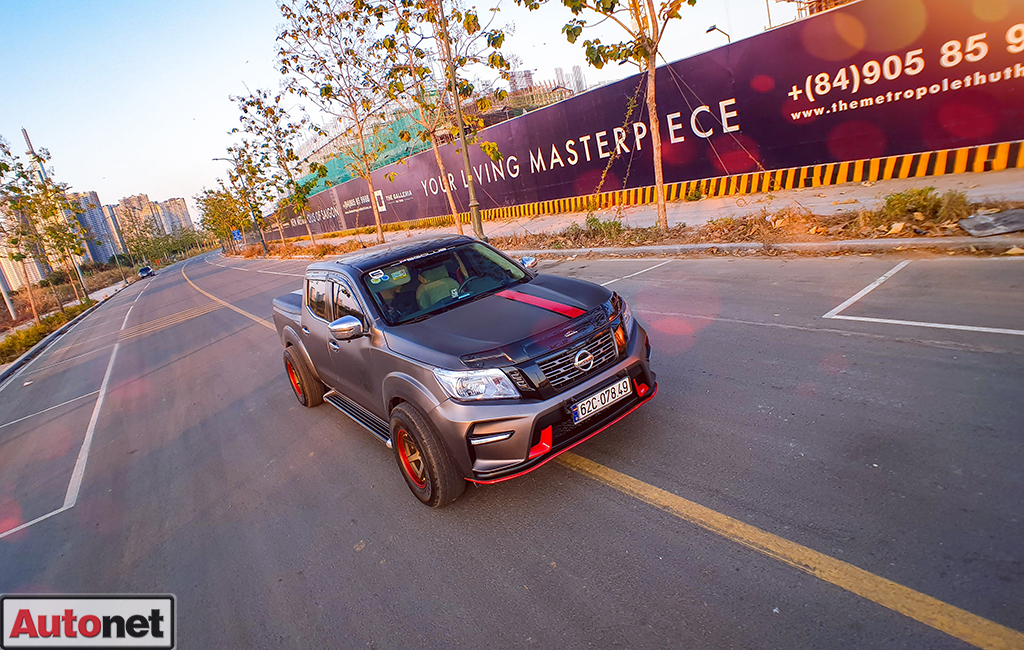 First, Thanh shares that he has a personality, likes to drive, and likes to travel around to conquer beautiful roads. So the model I choose must also have hidden beauty, and do not crash too much on the road like the Ranger, it loses its own character. Of course, that pickup must also be strong, economical and durable, meeting the criteria of multi-purpose travel urban to difficult terrain, as long as it is not too difficult because this is version 1 automatic transmission.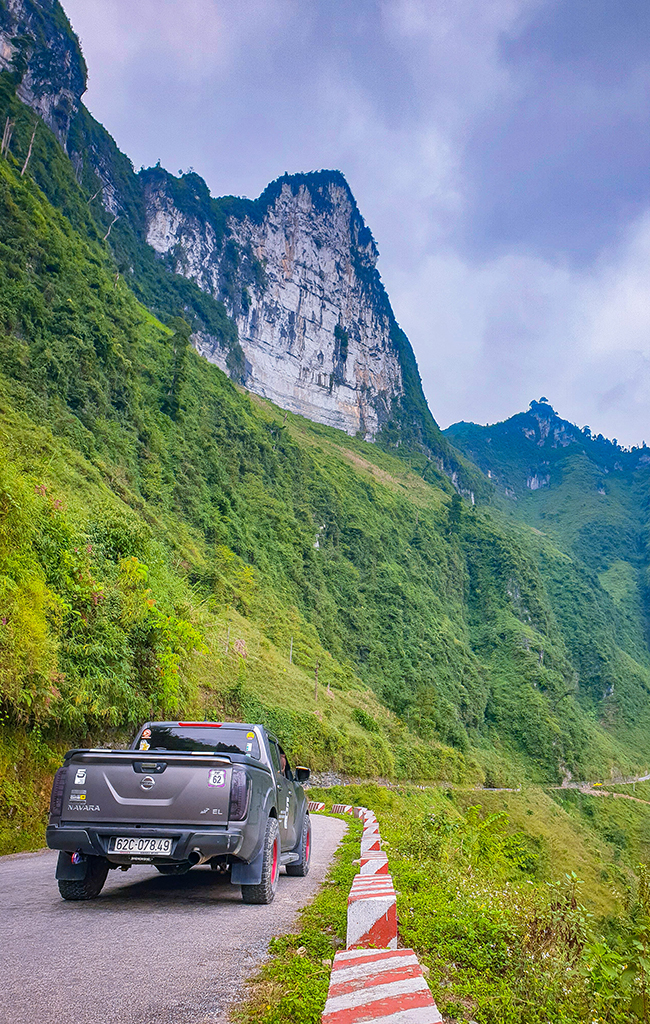 Second, in the mid-range pickup segment, only Navara EL uses multi-point rear shock absorbers, through which the driver and passenger will feel comfortable on every journey, like on SUVs. Because often transporting family, friends and relatives to start journeys in free time, each weekend together away the noisy city. While the front suspension is independent, dual swingarm with hydraulic stabilizer and stabilizer bar. To conquer difficult roads more easily, Navara owns a high ground clearance up to 225 mm, at the same time the front exit angle is up to 32.4 degrees, and the rear exit angle is 26.7 degrees. Moreover, I chose Navara but did not choose SUV because of the mobility because of the spacious cargo box.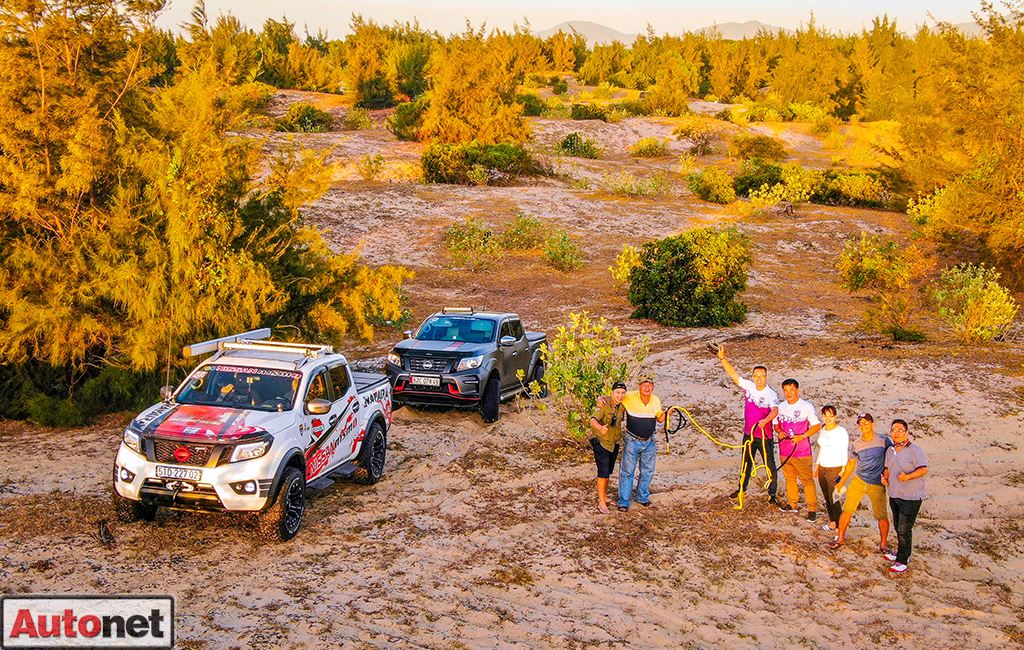 Third, the owner of this Nissan Navara highly appreciated the solid chassis (Zone-Boby) of the car after years of use, having conquered thousands of kilometers in all terrains North to South. Even if operating on a highway at speeds of up to 120 km / h, the car is still compact thanks to the speed-varying hydraulic power system, the driver will be more confident and do not feel shaking every time. lane.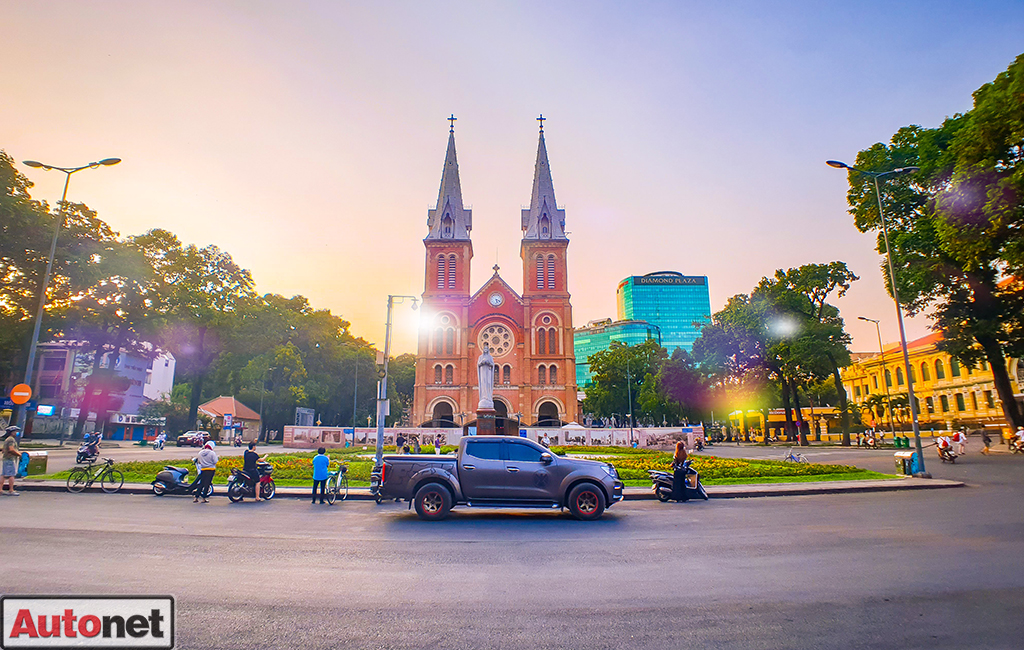 In particular, the ability to save fuel in urban areas is only under 10 liters and on highways, extremely saving of materials is only 6-7 liters / 100 km. Moreover, being a person who has no concept of car love, likes to play with and conquer the roads with beautiful scenery that nature offers, no matter how difficult it is, try it once with his teammates. But this Navara never let me down, never had to get on a rescue chopping car, quit my journey any time. That is the pride of the car player. Only this is the Navara EL 2WD version, so it is impossible to conquer the muddy Off-Road road, although there is always a "muddy blood" inside.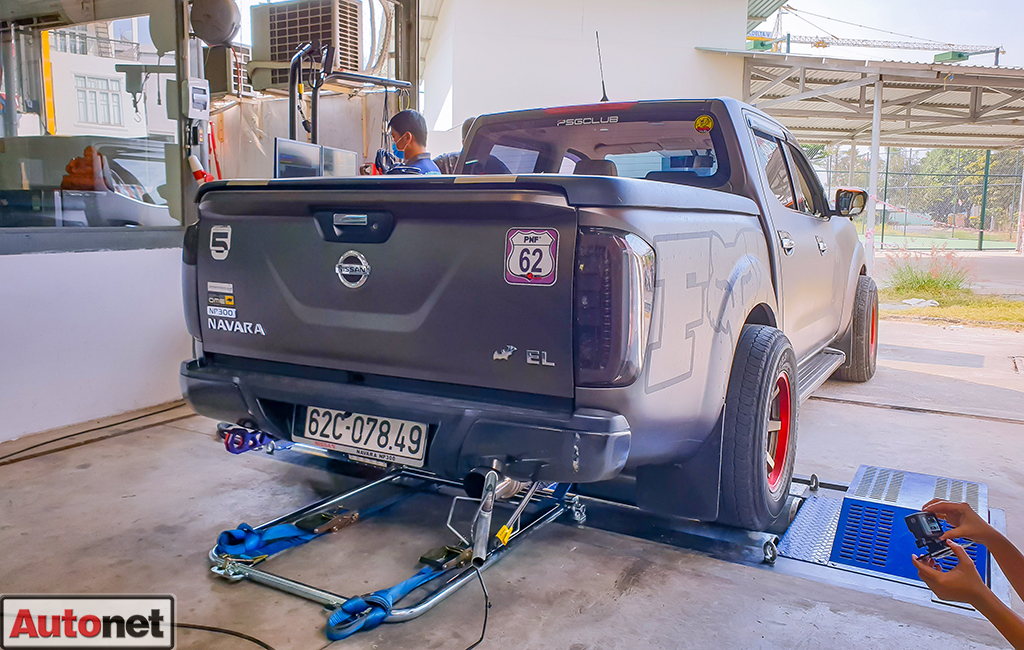 With Nissan Navara EL 2WD version equipped with 2.5L engine for original power at 161 hp and torque at 403 Nm at 2,000 rpm, 7-speed automatic transmission and manual transmission on the pass. To satisfy the "naughty" and curious beast of the youth, the owner has "modified" slightly by Remap ECU, resulting in an increase of 80 hp compared to the original after performing and measured by the Dyno system. Professional Tune Map. Up to now, the car has traveled more than 140,000 km, still durable, still light and at the same time, the gearshifts faster and smoother when operating in the city, extremely loading on the highway is the strength of this car. In addition, the front / rear fork is also replaced by the owner.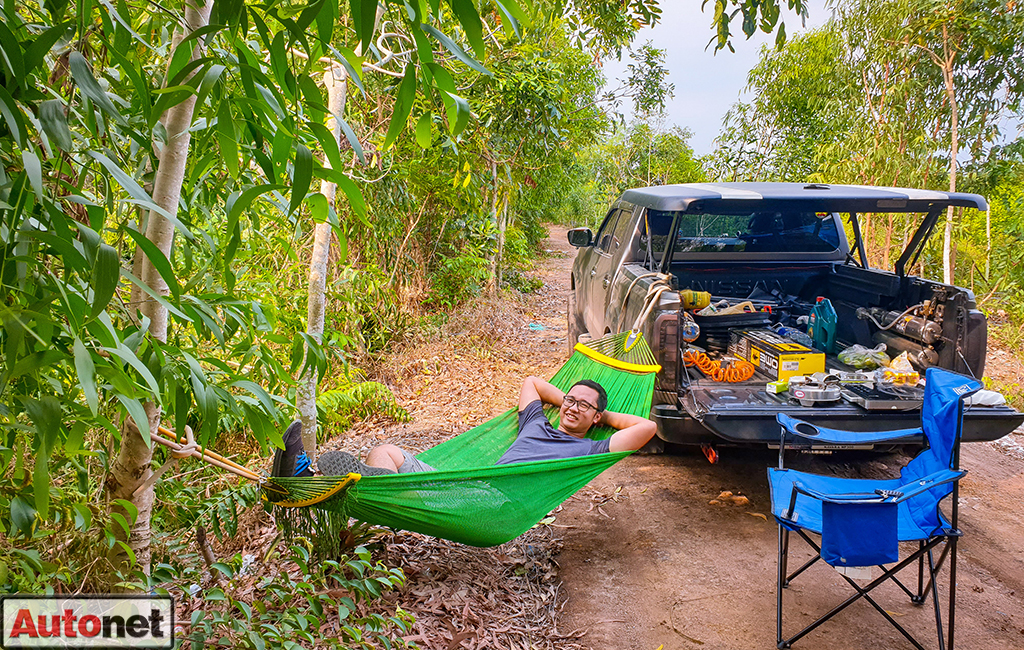 Equipped with safety technology features on Navara EL such as: Anti-lock braking system (ABS), Electronic brake force distribution (EDB), Emergency brake assist system (BA) ...
Nissan Navara has conquered customers in the pickup segment thanks to its durable, economical and powerful performance. Especially the Japanese car brand - Nissan continues to stick with the Vietnamese auto market through a new distributor and pledged to grow stronger so as not to disappoint the "followers" of Nissan.
Currently, the new distributor, Vietnam Automobile Industry Development Company Limited (VAD), will continue to distribute Nissan exclusively in Vietnam Tanchong before. With more than 27 Nissan dealers operating across the ry, customers will continue to take more careful care in the after-sales stage as well as soon see new models in the near future.
(source: autonet.com.vn)