The female car owner assessed the Nissan Navara after nearly 4 years, 120,000 km and used to race off-road: From the beginning to buy and play but used it suddenly
The Nissan Navara has experienced many difficult terrain conditions in the past 4 years and is a daily "fishing rod" for the owner.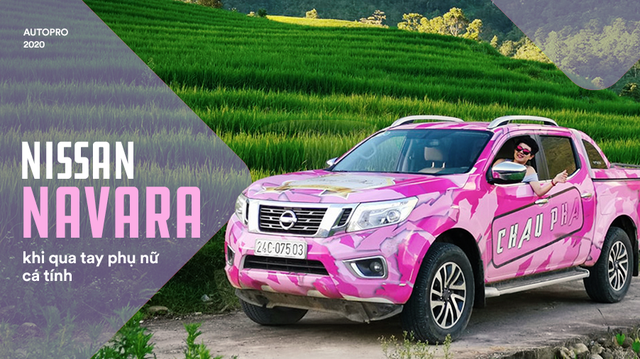 There are few women using pickup trucks, women who drive pickups and participating in off-road competitions are ed on their fingers. Anyone who has seen the famous off-road vehicle competitions in Vietnam will remember the stylish pink Nissan Navara with the words Chau Pha on the body. Van Anh is a famous figure in the pickup truck world in Vietnam. She participated in the VOC (Vietnam Off-road Cup) and KOP (King of Pickup) races with her companion, the Nissan Navara.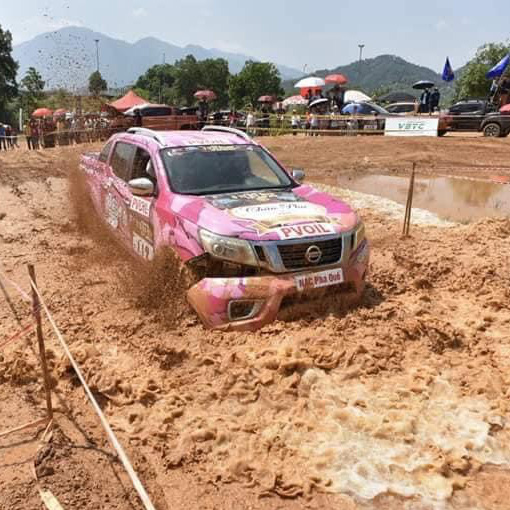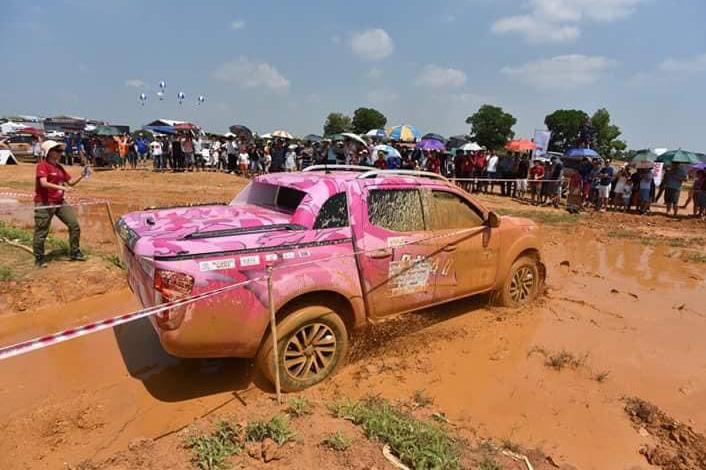 Van Anh's Nissan Navara belongs to the most advanced VL version, purchased in 2017. After nearly 4 years of use, the car has rolled about 120,000 km, surpassing many places in all parts of the ry and most notably. Professional racing with very harsh terrain.
The following sharing the Nissan Navara female owner living in Lao Cai will answer the reason why a woman chose this pickup and the car after all that time in harsh environment remains.
Hi, thank you for accepting the interview. It is known that she is using a pickup. Perhaps the image of a woman driving a pickup is still quite strange in Vietnam. So why did you choose this car? Is it because of work needs or not?
Actually, at first, I chose to sell trucks because of my personal preference. I like big, muscular cars with powerful engines. It helps me feel more confident during operation. The pickup has its very own beauty. Maybe because of my childhood personality, I always have a hobby of slightly ... men.
When buying a car, I just thought of taking a pickup so that when we do charity, it can be easily transported, then we can join the group to play for fun. However, after I bought a car, I developed the job like now. My current job is predestined thanks to this Navara. Currently, the car is being used by me to travel every day and at the same time serve the work.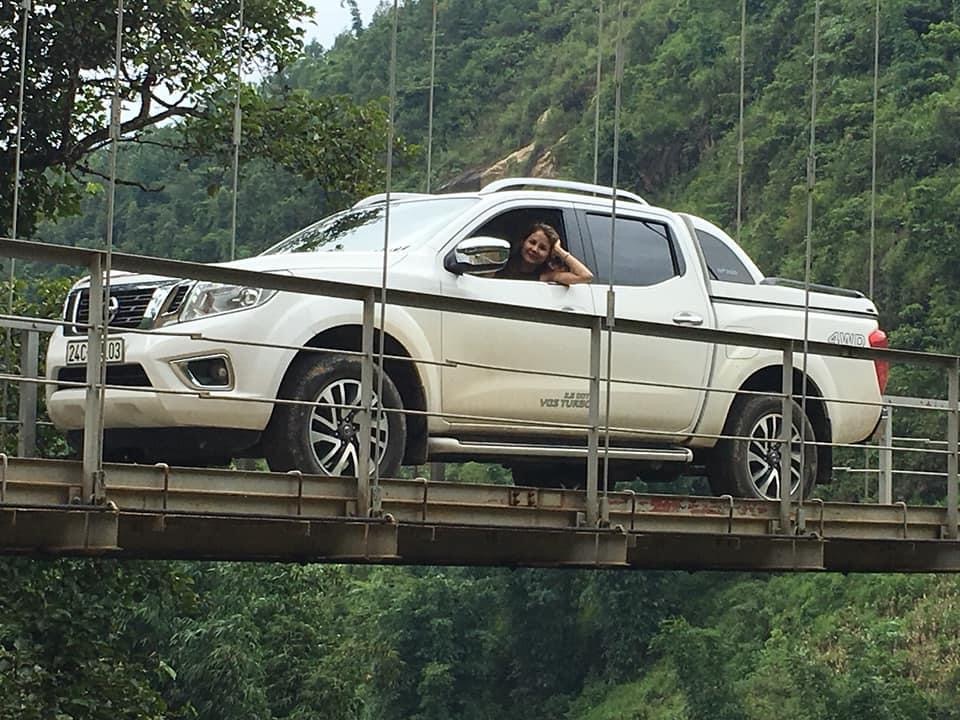 So with the need of both "playing" and serving work, how often is your car used?
I am producing and trading alcohol in Lao Cai. Every day I go down to the farm, both going and going about 50 km. The path above is a mixed road, both street and ry. In addition, it is common to carry large quantities of alcohol to many places. Remember there were times when I had to carry more than tons of wine to run Lao Cai to provinces and cities like Hanoi or Quang Ninh ... Each trip is hundreds of kilometers. Although there are times when due to the nature of the vehicle to carry overloads, the Navara still operates stably. The rear tweezers are very well loaded.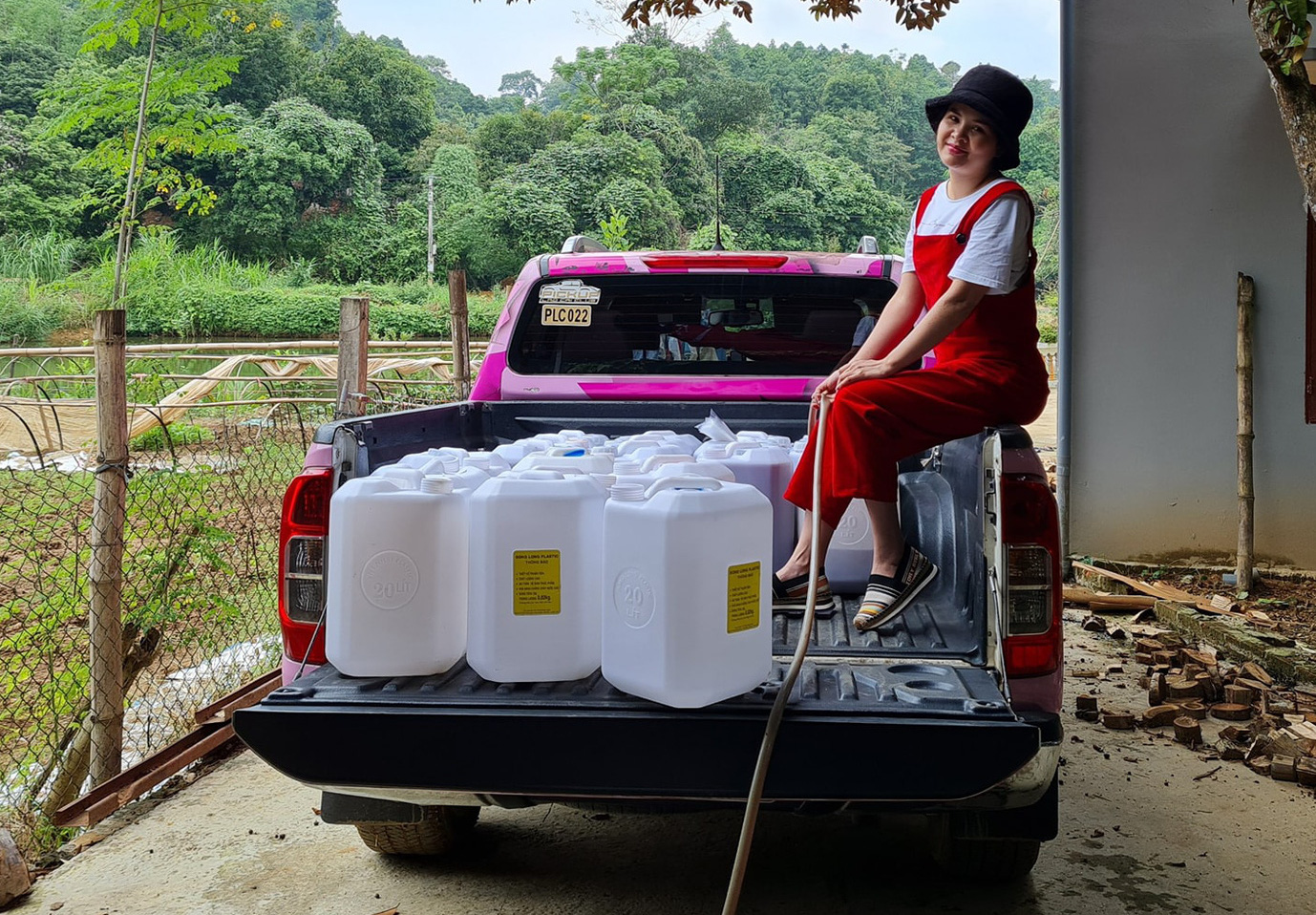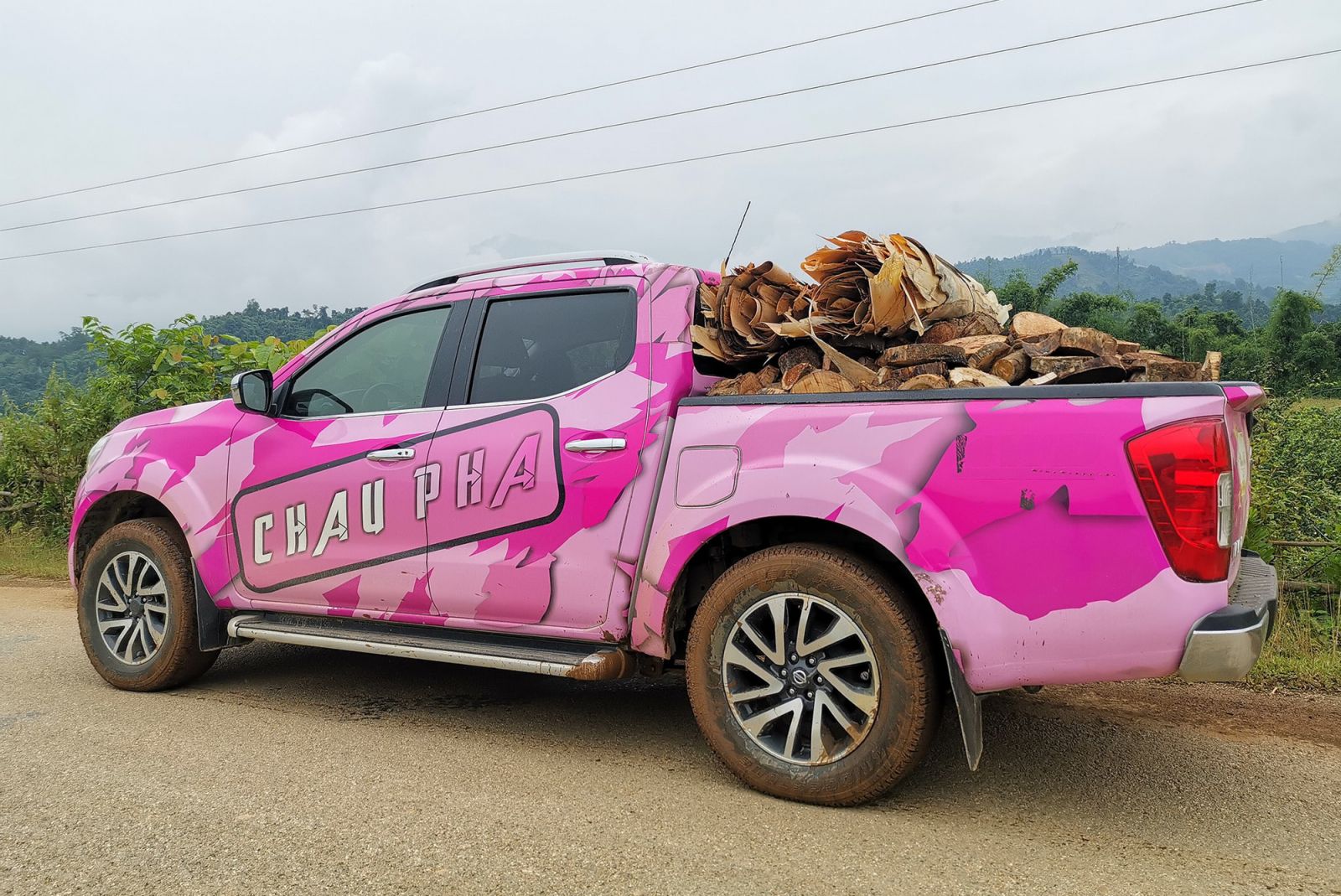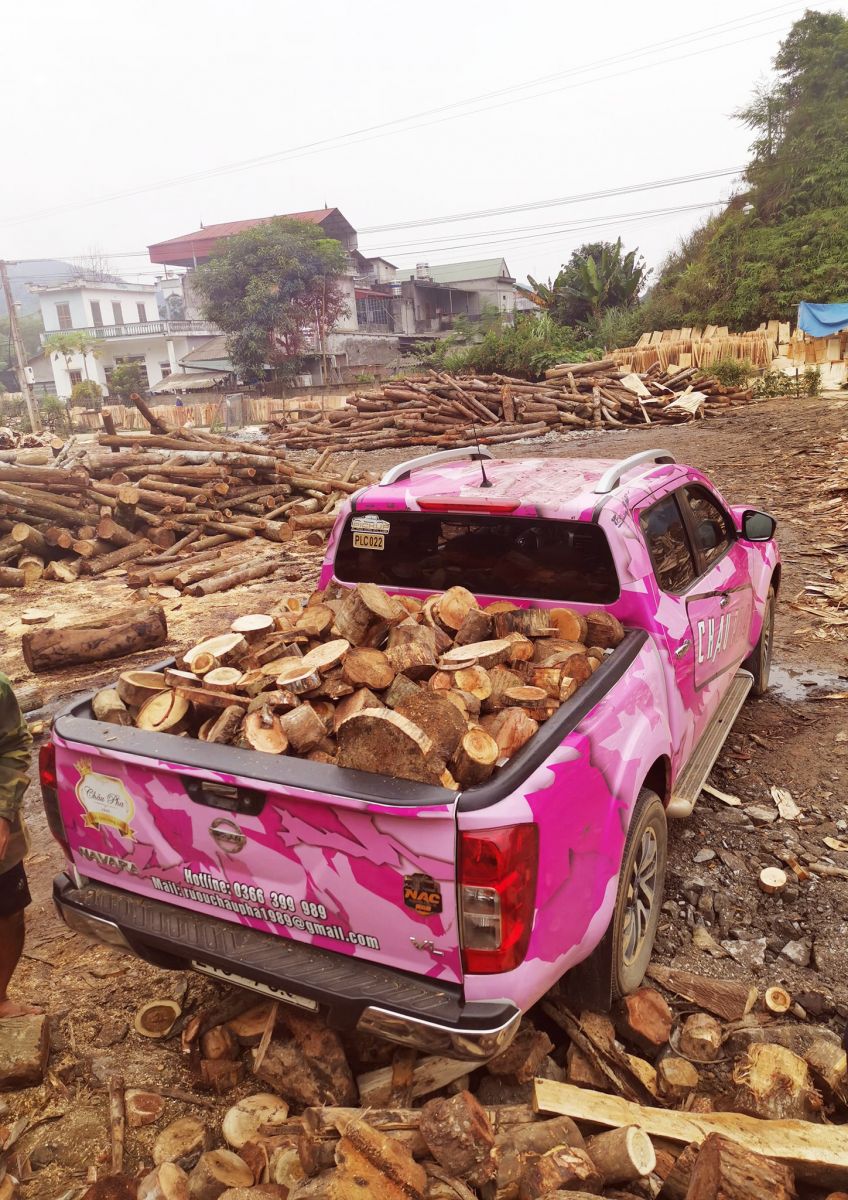 Pickups are generally judged to be bumpy and uncomfortable for daily use, and are only suitable for cargo. What do you think about that idea? What is your furthest trip with Navara? How did you feel after that trip?
In general, the pickup is bouncy, especially when seated in the rear seats, so does each one. As for me, I feel that the long-distance pickup is relatively comfortable because I drive. The front seats and especially the driver's seat are normal, not too bumpy. High grounding car, airy engine, good visibility. The Navara has a body stabilization system, so when cornering is limited to tail swing.
I go to many places. The trip that I still remember is the journey Da Nang to Hanoi with a distance of nearly 800 km in about 11 hours. I drove but the whole journey only rested exactly 2 times, including 1 time to eat lunch and 1 time to go to the toilet. The Navara has a good long run. The 7-speed gearbox of the car is very smooth, does not get jerky every time the gear changes, runs quite smoothly. So all the way Da Nang to Hanoi I kept running. Emotions with the car like I blend with it, just want to run, run and ... run. I still remember that when I went back to sleep that night, I still startled my feet like stepping on the brake and accelerating.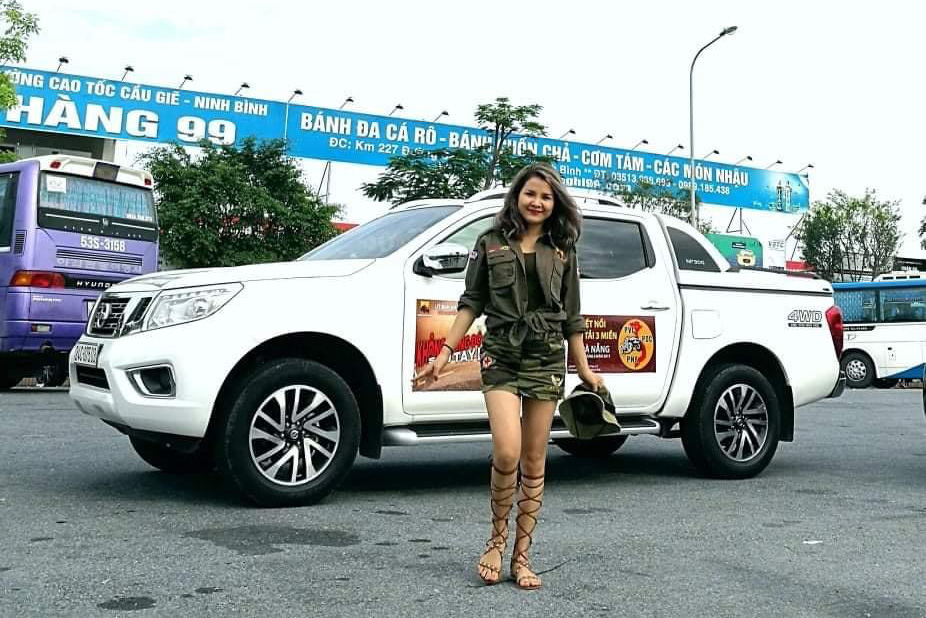 She is known as a rare woman participating in off-road racing in Vietnam. What is the motivation that motivates you to participate? After the races and journeys with Navara, how do you rate your car?
I am very passionate about cars and especially to drive to experience and conquer all the roads in Vietnam. That's why my friends, relatives and family when they heard that I wanted to join the VOC and KOP, supported and cheered.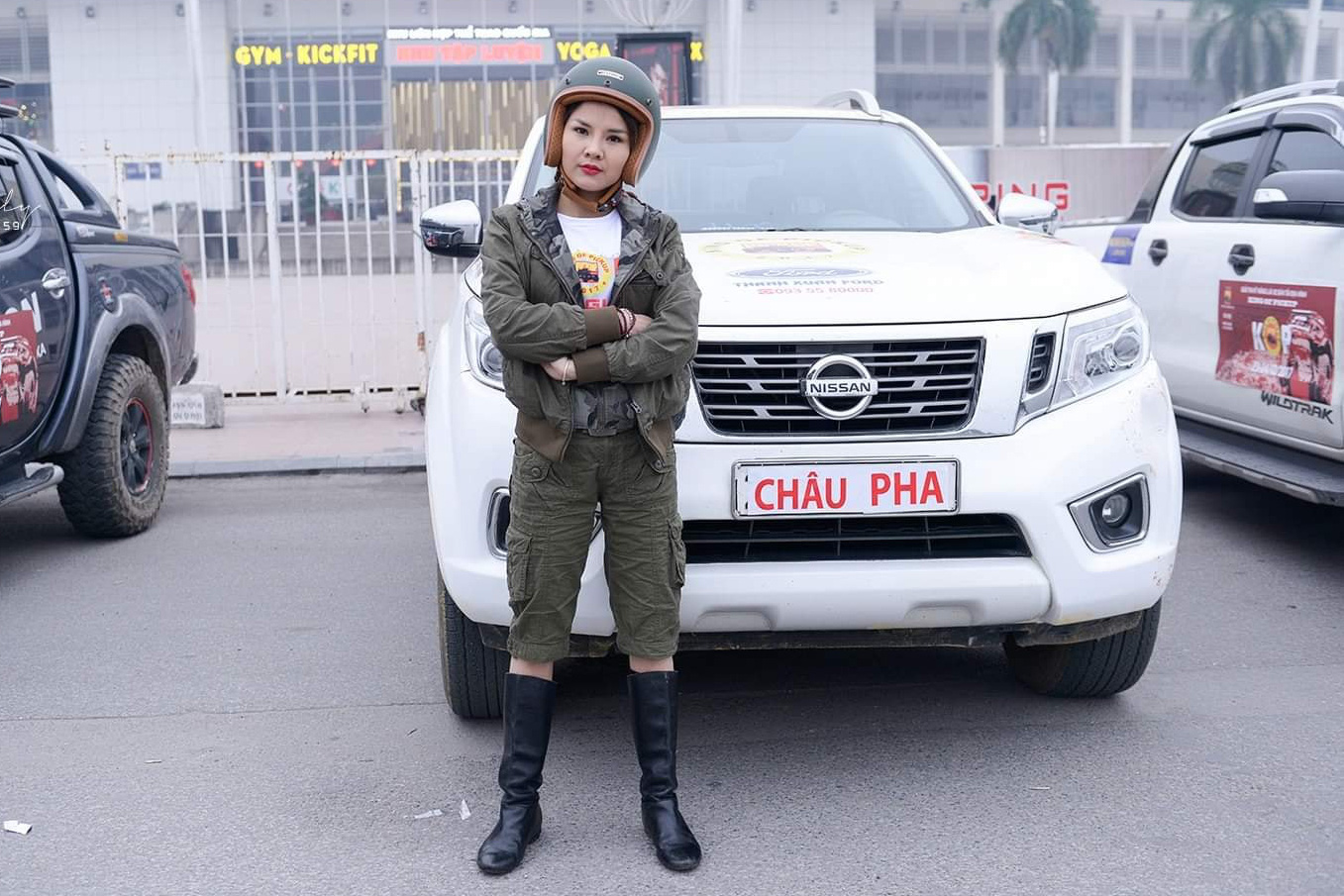 I like to challenge myself. Races like VOC or KOP give me the toughest roads. What frustrated me the most was not the difficulty of the tests, as the Navara had enough strength to go through a lot of difficult terrain, but it was hot weather and a lot of dust. Until now, after 2 years off-road, I still cannot be as white as before. The competition must be difficult to stimulate the athlete who wants to surpass himself in battle vehicles.
My Navara is original. After the race, I found my car strong enough, with all the necessary operational aids to go through such harsh terrain.
Why did you choose the Nissan Navara over another pickup model? For example, the Ford Ranger - pickup model is widely chosen in Vietnam.
I took the Nissan Navara because ... my husband advised. He is a person who loves to experience cars, has used many vehicles of many different brands. Currently, he is running the latest Nissan Patrol. After exchanging many cars for many years, my husband advised me to get a Nissan because it is strong and durable. Plus I like to buy and sell pickups, the car I choose is the Navara.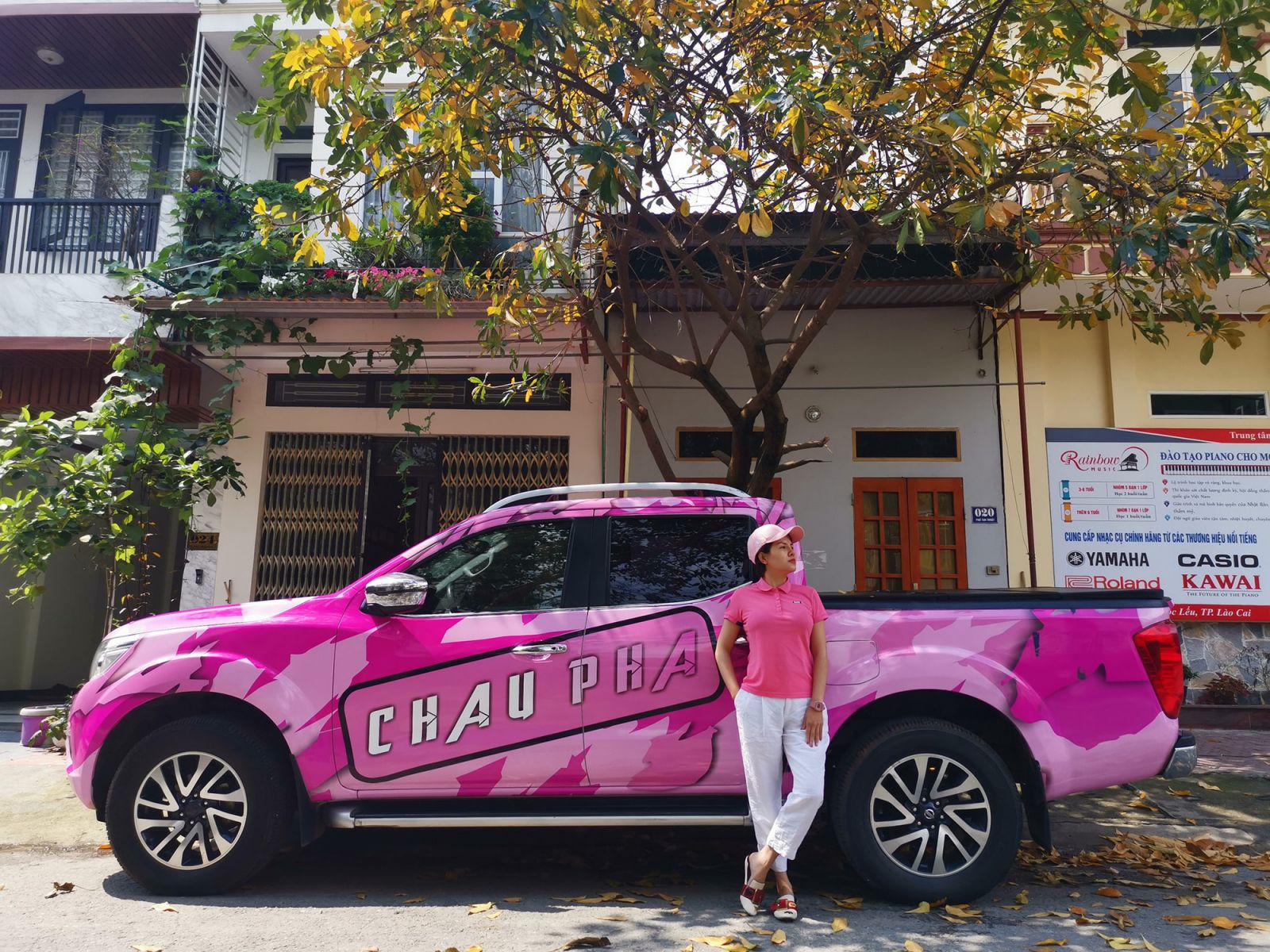 What is your favorite spot about the Navara?
I love the design language of Nissan cars in general. The car looks very square, neat and cool, attractive. The space inside the car is spacious and clean thanks to the light cream-colored leather seats. The color scheme of the interior details is quite simple, and I love simplicity.
The next thing I like about Navara is the sturdy chassis. Navara's 7-speed gearbox is very smooth, shifts smoother than other pickup lines in the same segment.
The Navara VL engine that I use is a 2.5L YD25 DOHC with Turbo variable control VGS, 188 hp, 450 Nm of torque. Part-time 2-wheel drive with electronic switch. Front suspension is independent, dual swingarm with stabilizer bar, rear suspension is tweezers leaf. The 7-speed gearbox is more than many other pickups. Electronic balance system, anti-lock brake ... full. For me, all the equipment is more than enough for the pickup. I have driven some other pickup lines myself and still like the Navara the most because of its smooth and smooth ride.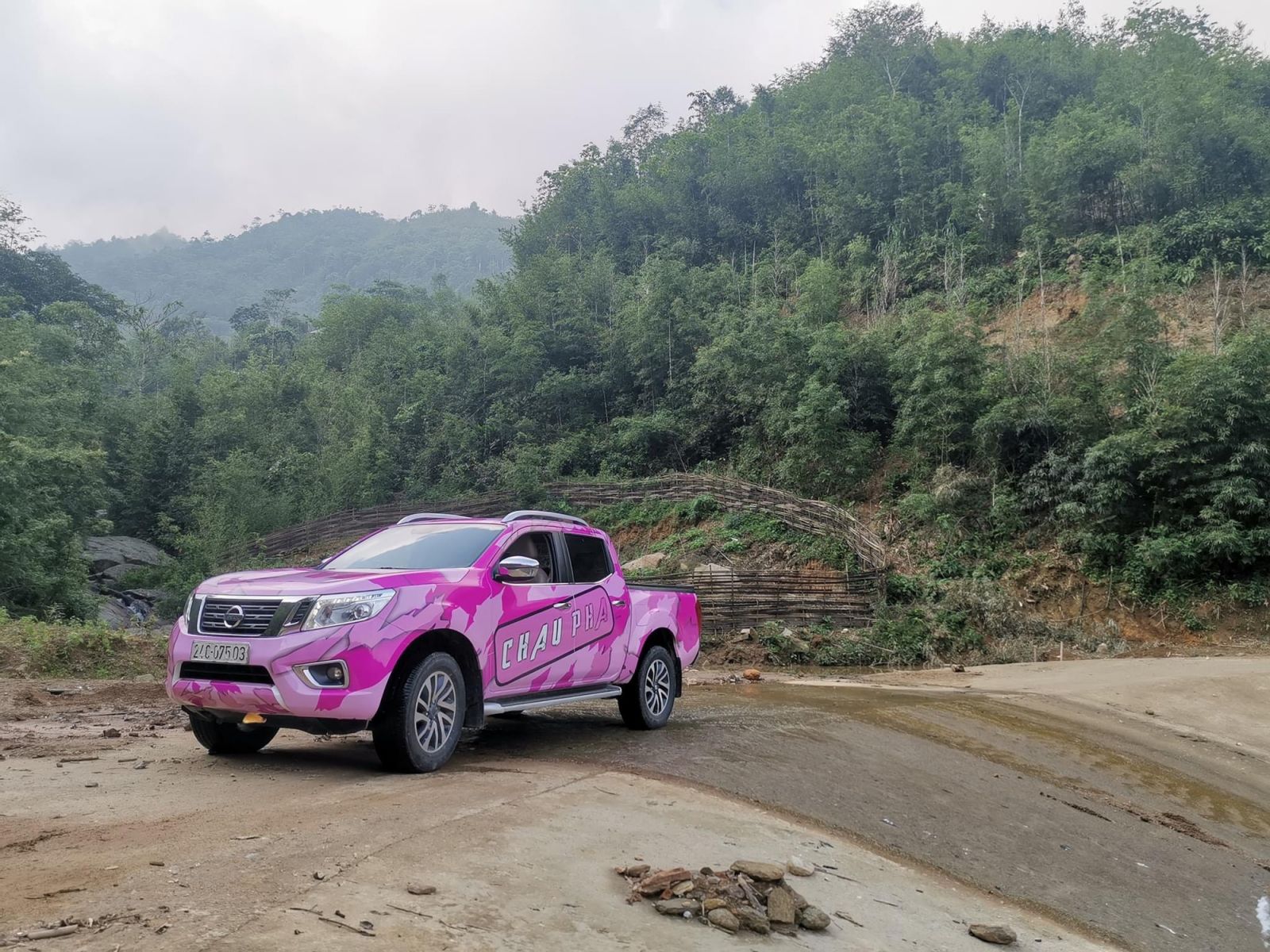 This car is also extremely durable. After nearly 4 years of use, 120,000 km, having gone to the forest into the sea, participating in harsh off-road competitions ... but the Navara has never broken down once. All I do is regular maintenance. Things that are depreciated over time and in use need to be replaced. Moderate maintenance costs. Fuel-efficient vehicles, running a mixture of roads with different payloads, consume an average of 6.9 liters to 7.5 liters of oil per 100 km.
What point do you not like about your Navara?
The engine is oil, so noise is unavoidable. However, engine noise that echoes into the cabin is relatively large. If Navara improves the soundproofing of the engine compartment or adds active noise cancellation technology like the Ranger, it will be perfect.
The second point I don't like about the Navara is the steering wheel design. At first, I found this steering wheel not beautiful. But after using it for a while I started to get used to it and this steering wheel looked more adorable. The Navara still uses oil-assisted power. For many people that is a downside, since the oil-power steering is quite heavy. As for me, I see the oil-power steering like, lagging hands. Maybe I'm a person who likes to go against the trend.
The car is nearly 4 years old, can run 120,000 km which is also quite a lot. Do you think about changing cars in the future?
I am still very satisfied with this Nissan Navara and have no intention of changing cars. Now, I just wish that the import tax is reduced in the future, so I want a bigger Nissan Titan pickup. If I change cars, I only choose Nissan.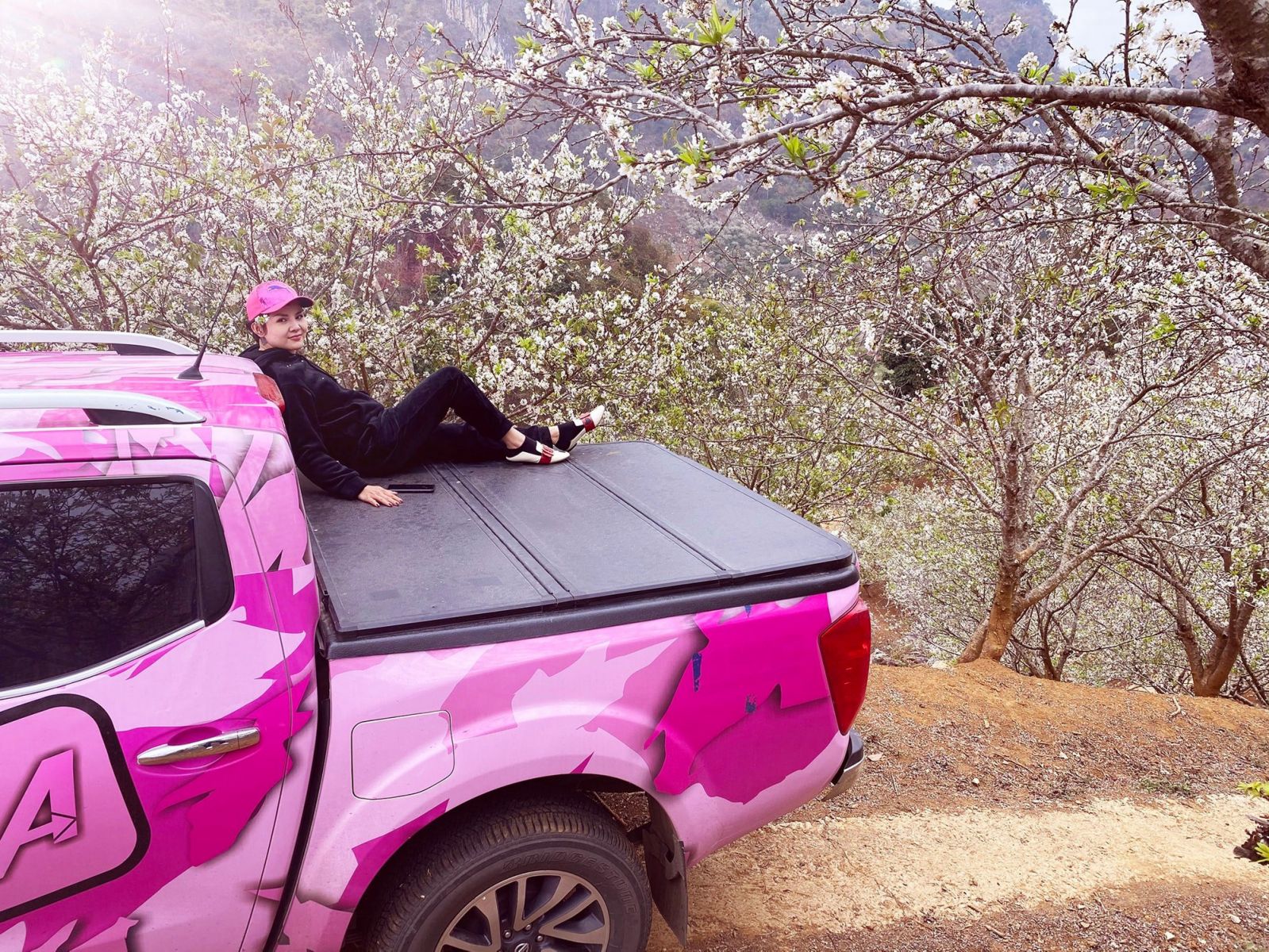 Thank you for sharing.
(souce: autopro.com.vn)