What is the reason why Nissan Navara runs full of roads in Vietnam?
It is not difficult to see a Navara in any province in Vietnam, when 10 pickups are on the street, there must be 2-3 Navara. Exactly 10 years ago, the first generation Navara (D40) was launched in Vietnam. And currently these Navara are still rolling and serving their owners daily.
Now, these Navara D40s have a resale price of about 300 million, proving their durability over the years as well as the price of the car. The Navara D40 is also a good choice for those who are financially limited but wishing to use a pickup.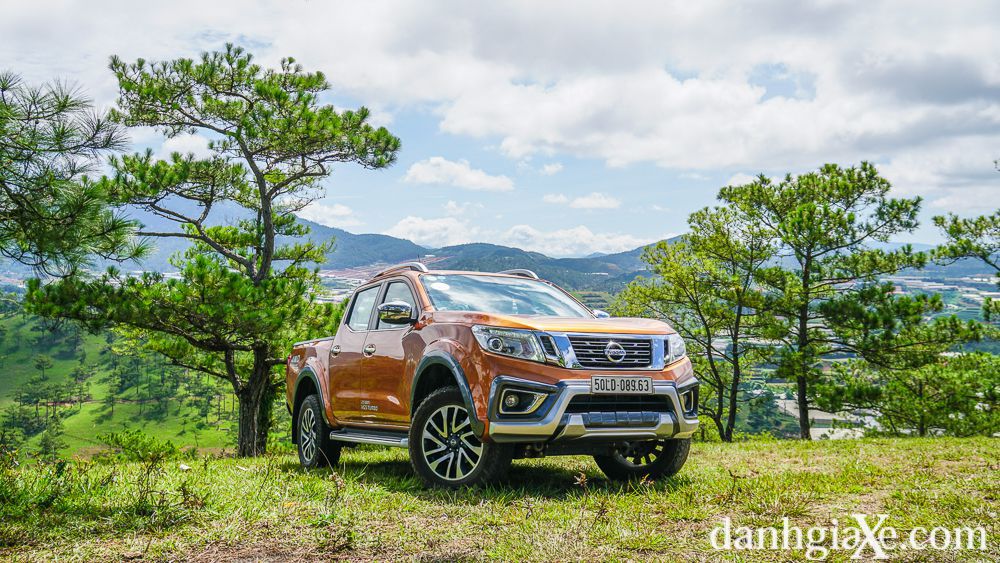 Entering 2015, Nissan launched a completely new generation of Navara NP300 in Vietnam, codenamed D23. And the 2015 Navara VL with a distance of more than 100,000 km has accompanied me during the past 5 years.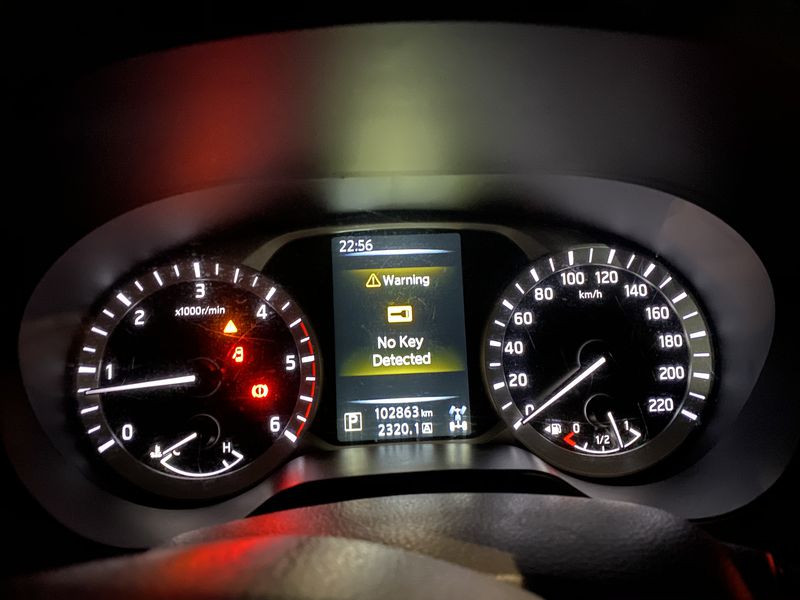 In the early days of going through many models, Navara VL impressed me with the LED headlights and LED daytime running lights, followed by the appearance that was ... plump like my own image. decided to "marry" her brother.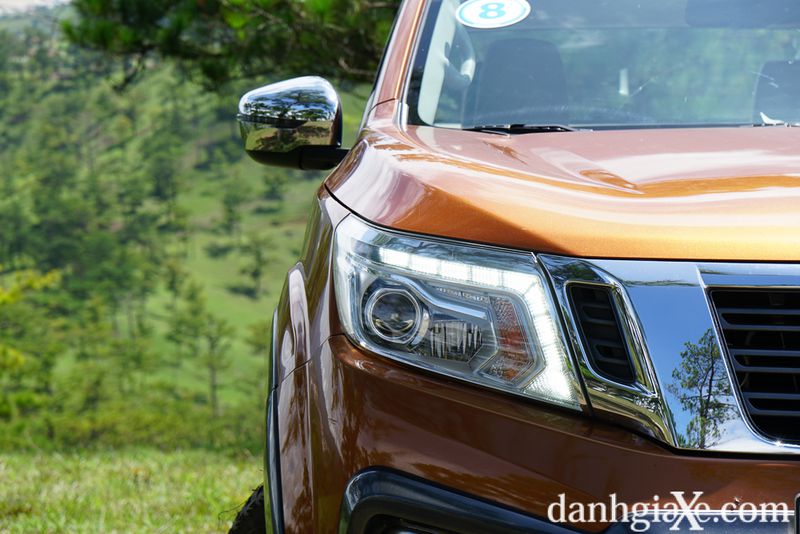 Also at the time of its debut, the Navara VL was the best original headlight pickup truck, giving full light when driving at night, helping the driver to drive comfortably, not "stretch. eyes "look at the road like cars using halogen lights or better, a little mirror (projector).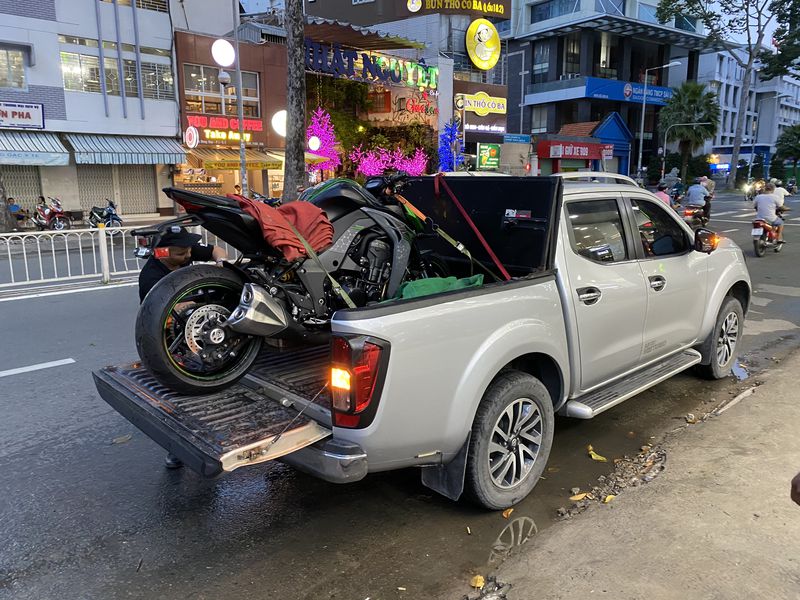 In the early days when I used a big pickup truck in town, especially the hydraulic power steering wheel was heavier than the electric power type, which made me a little uncomfortable. But after only about two weeks, everything was very normal when it had to turn around in the crowded city. The oil-assisted steering wheel when traveling on highways gives a compact feeling, making it extremely leisurely "shuffling" between lanes to pass slower cars.
As a high-displacement motorcycle enthusiast, I used Navara to take my favorite motorcycle to many places with beautiful roads and then take it down to enjoy. While being able to drive a motorbike, it can still solve the problem of shading rain and sun.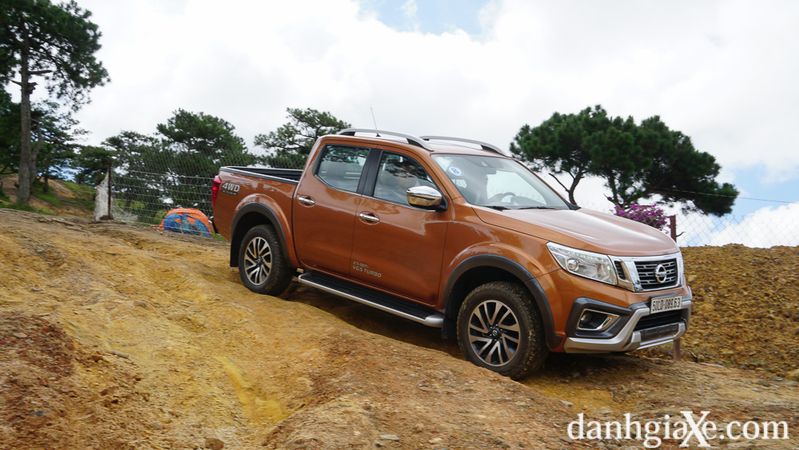 With the pickup when needed, I can also carry a wide range of goods within the allowed size of the vehicle. Navara's chassis uses a lot of high-strength steel with horizontal bars, so even though it is often heavy carrying and bad roads, the car still feels very solid.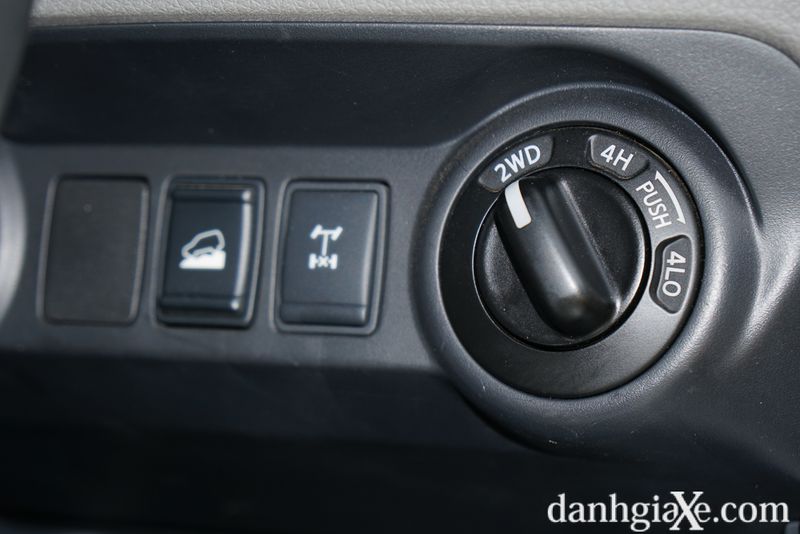 Navara VL 2-bridge version is equipped with an electric bridge setting system which is quite convenient in off-road situations, since 2015, Navara has available a bridge differential lock to help the two wheels rotate at the same time to cross the ground. image (eg a wheel with loss of grip).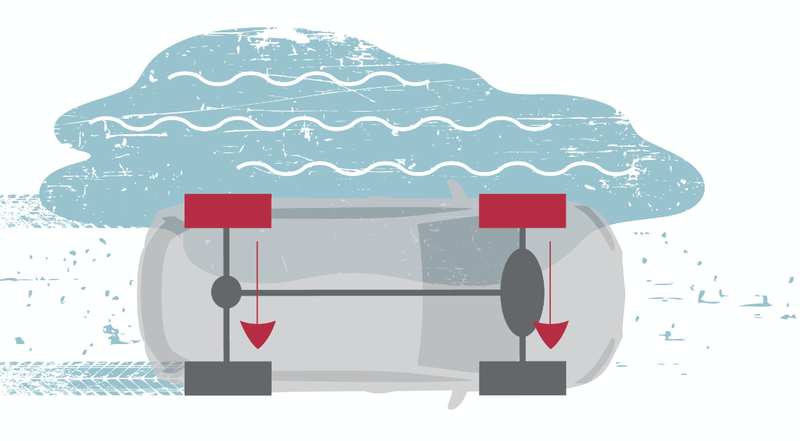 Not only that, Navara VL is also equipped with a horizontal slope, downhill departure assistance system and ABLS. For example, when going into a muddy, sandy area, the wheel is turned slippery so the car cannot forward or reverse, the ABLS system will automatically brake the wheel to be turned smoothly, at the same time, transmitting the entire torque of the wheel. braking to create more rotational force for a wheel that is able to grip the road, so the car will easily overcome obstacles.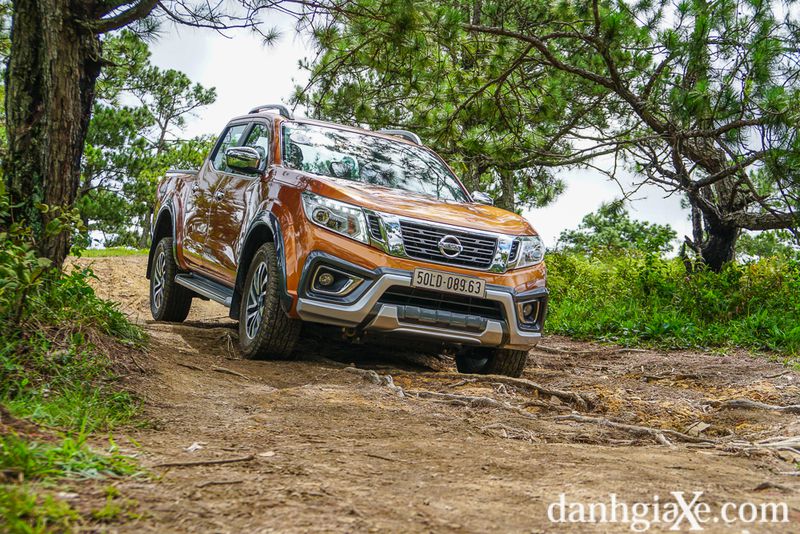 Most pickup trucks only have TCS traction control, so the brakes only turn smoothly, not the function to transfer torque to other wheels like Navara. Being a "follower" of Dalat, Navara helped me go deep into the pine hills with vertical slopes easily with 2 fast bridges (4H), not need 2 slow bridges (4L). Going off-road was of course no rush, and Navara moved forward as if nothing could be stopped.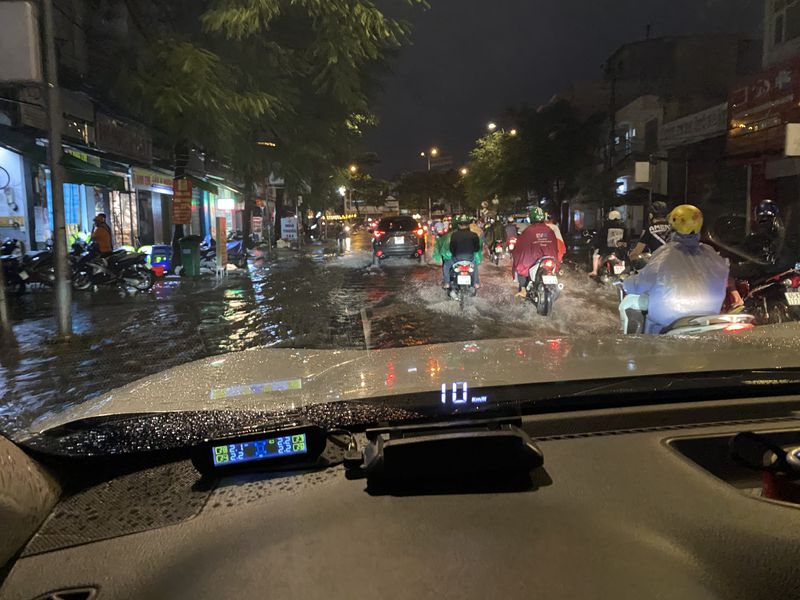 At the time when the whole ry is heading to the central region to support people to overcome the consequences of floods, in big cities, heavy floods often happen. At this time, I drove the Navara confidently with the 230 mm high undercarriage and the ability to wade in 800 mm, which immediately took advantage when the low-end cars stalled or turned to another road.
The ability to carry goods also helps pickups become warriors where the frontlines participate in carrying relief goods for people in flooded areas. It is true that only in the rainy season, owning a new pickup feels more worthy than ever.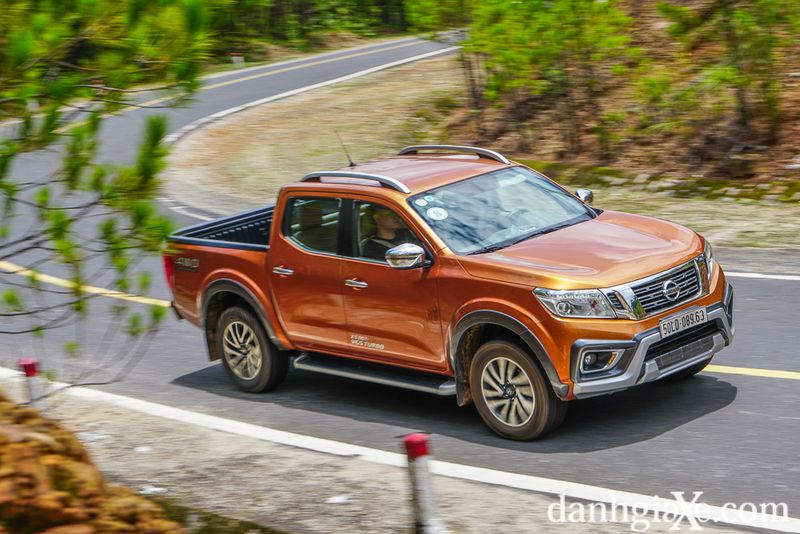 On the road, Navara is smooth and always full of power to be ready for overtaking in the same direction because the 2.5 liter diesel engine produces up to 188 hp and maximum torque of up to 500 Nm. the largest in the segment.
However, because the ECU is programmed to change gears only when the engine reaches more than 2000 v / p, the vehicle has stalling phenomenon when traveling in the city at speeds below 40 and 55 to 58 km / h. But once you get used to the car, you will know when you need to press the gas firmly to make the car jump higher and everything is smooth and smooth.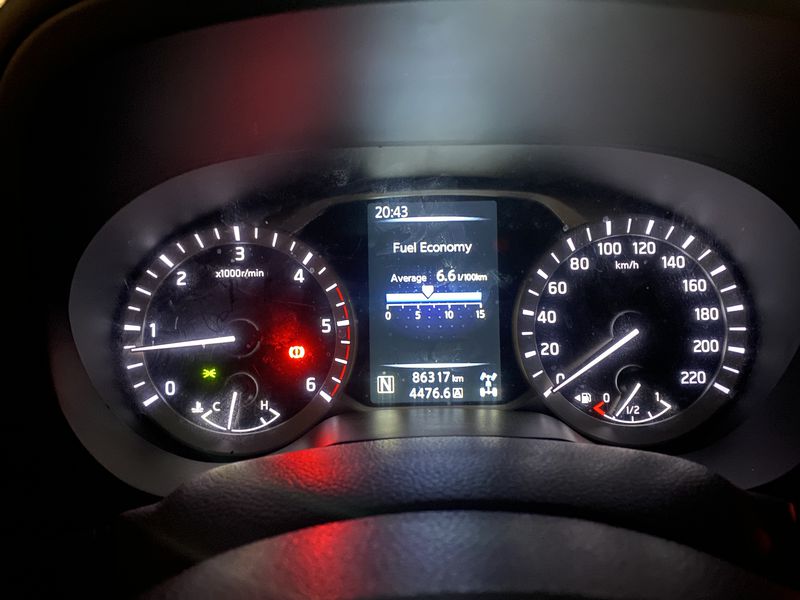 In terms of fuel consumption, diesel is inherently cheaper than gasoline and the 2.5-liter engine has to carry nearly 2 tons of weight, my Navara only consumes about 11 liters / 100 km when traveling completely. throughout the city. And when traveling on the road with a 300 kg PKL in the back, the car only "drinks" about 7 liters / 100 km with a comfortable way of running, surpassing the cars in the same direction continuously. One of my longest trips with Navara is to Kontum city with a total journey of about 1100 km and the car only consumes 6.6 liters / 100 km because the traffic police here are so tightly controlled so it is difficult to go fast.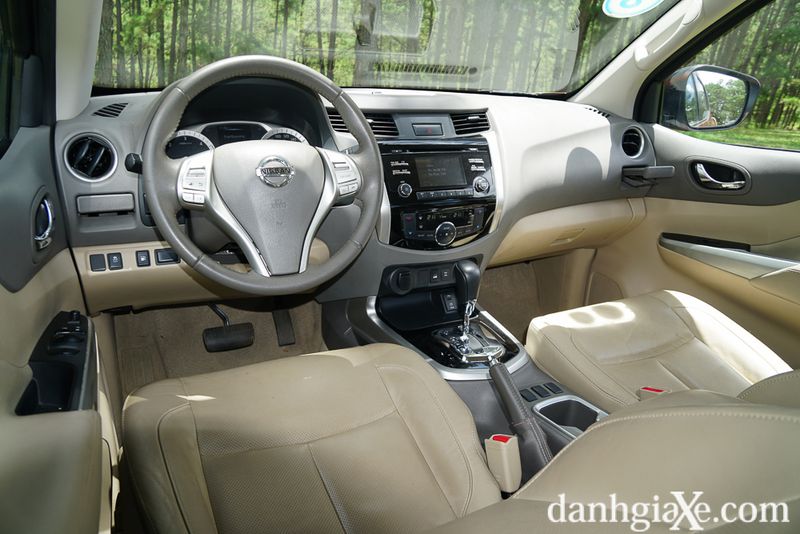 In terms of interior, after 5 years of use, the details have almost never deteriorated, only the leather seats with bright old tones have gone over time while the plastic details are still very good. And it would be more perfect if the car uses black leather seats, making the seats longer. The steering wheel design of the car is controversial when it is considered by many to not be beautiful, but in fact, when used, it is very convenient when the integrated control buttons or cruise control are very convenient. Especially, the act of honing the horn is very easy, you can press the horn just enough with 1 finger to warn, but does not make pedestrians uncomfortable.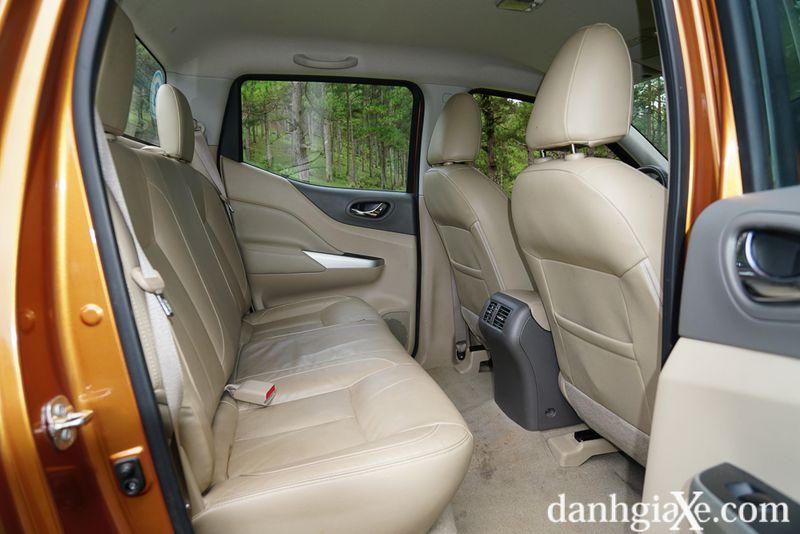 The interior space is carefully expressed by the engineers in the position to drink drinks in the cooling air slot of the front seats. Navara's air-conditioning system works strongly, giving cool air flow even when the car is not moving (the air-conditioner is not cooled). Navara VL uses automatic air conditioning and a slot for the rear seats, which is a rare item on pickups. Especially the driver's seat is electrically adjusted and equipped with an inflatable back seat only in the segment, helping to adjust the spine when driving long distances.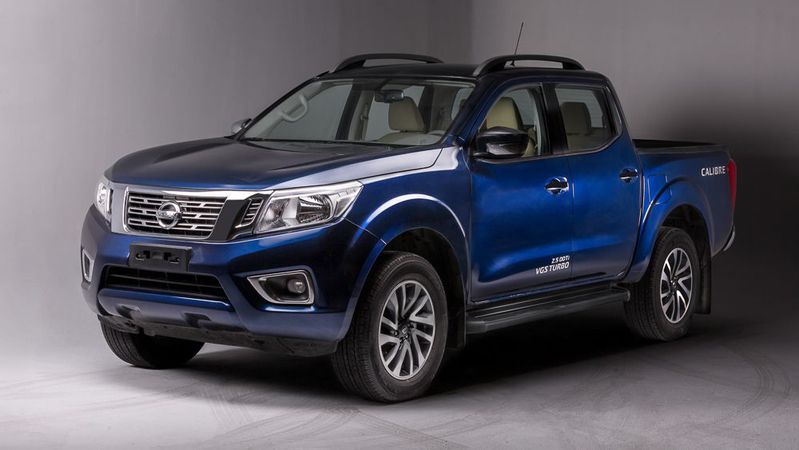 Navara VL version "genuine" is that but the EL 1 AT bridge is not less edge. If you're looking for a pickup but are afraid of ... jolt, EL is the only option in its segment. Simply put, Navara EL uses a multi-link rear suspension with springs that provides a smooth feeling like an SUV.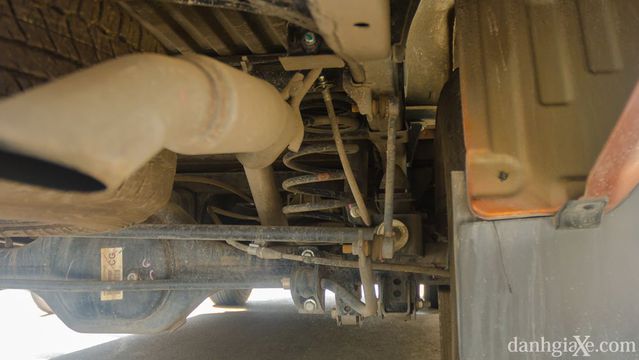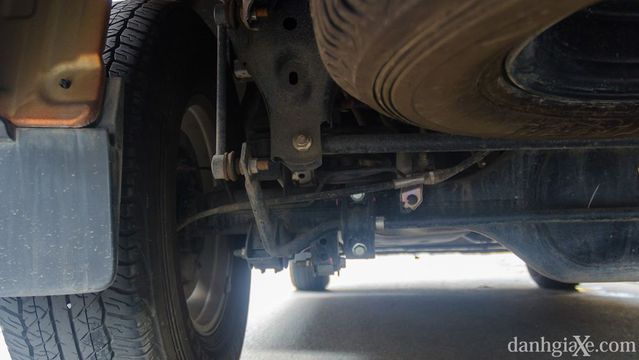 When your needs are just moving and carrying goods, not Off-Road, Navara EL will fulfill all of them. It's quiet, "quiet" at a reasonable price with a 7-speed automatic transmission, 18-inch wheels like the VL version, equipped with an 8-inch screen with Apple Carplay / Android Auto connectivity Latest.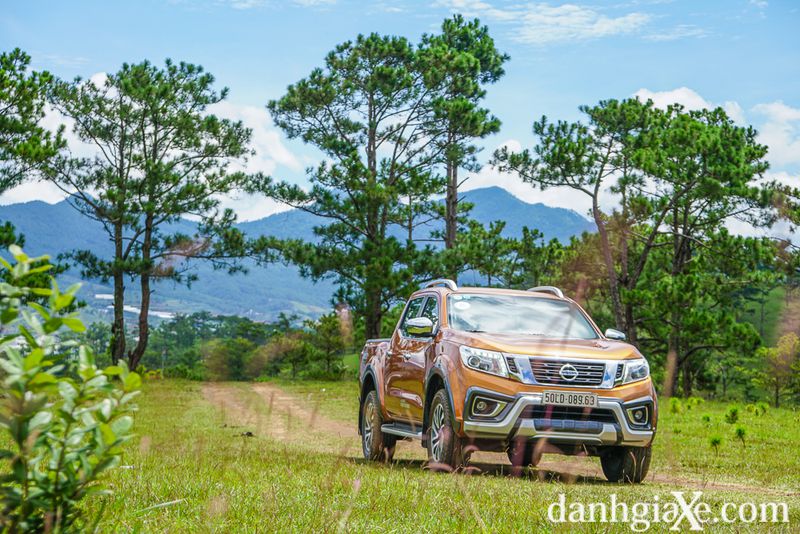 After nearly 5 years of use, I am quite satisfied with my favorite Navara because the car has never broken down and been on the road once. Genuine maintenance costs are quite cheap, about VND 1 million for the sub-tier 5000 km and VND 8 million for the 40,000 km mark due to the need to change the automatic transmission oil. With Navara, this car offers a sense of peace of mind whenever you need to move, both in terms of cost of use and vehicle comfort.
Currently, Nissan cars in general and Navara in particular are officially distributed in Vietnam by Vietnam Automobile Industry Development Company Limited (VAD) with a system of 27 authorized dealers nationwide. VAD is committed to continuing to invest in the long term as well as guaranteeing warranty, maintenance or repair benefits for all customers who have been using Nissan vehicles in Vietnam. With the change of official distributor, Nissan in Vietnam is also expected to bring attractive incentives and policies to consumers.
Source Danhgiaxe